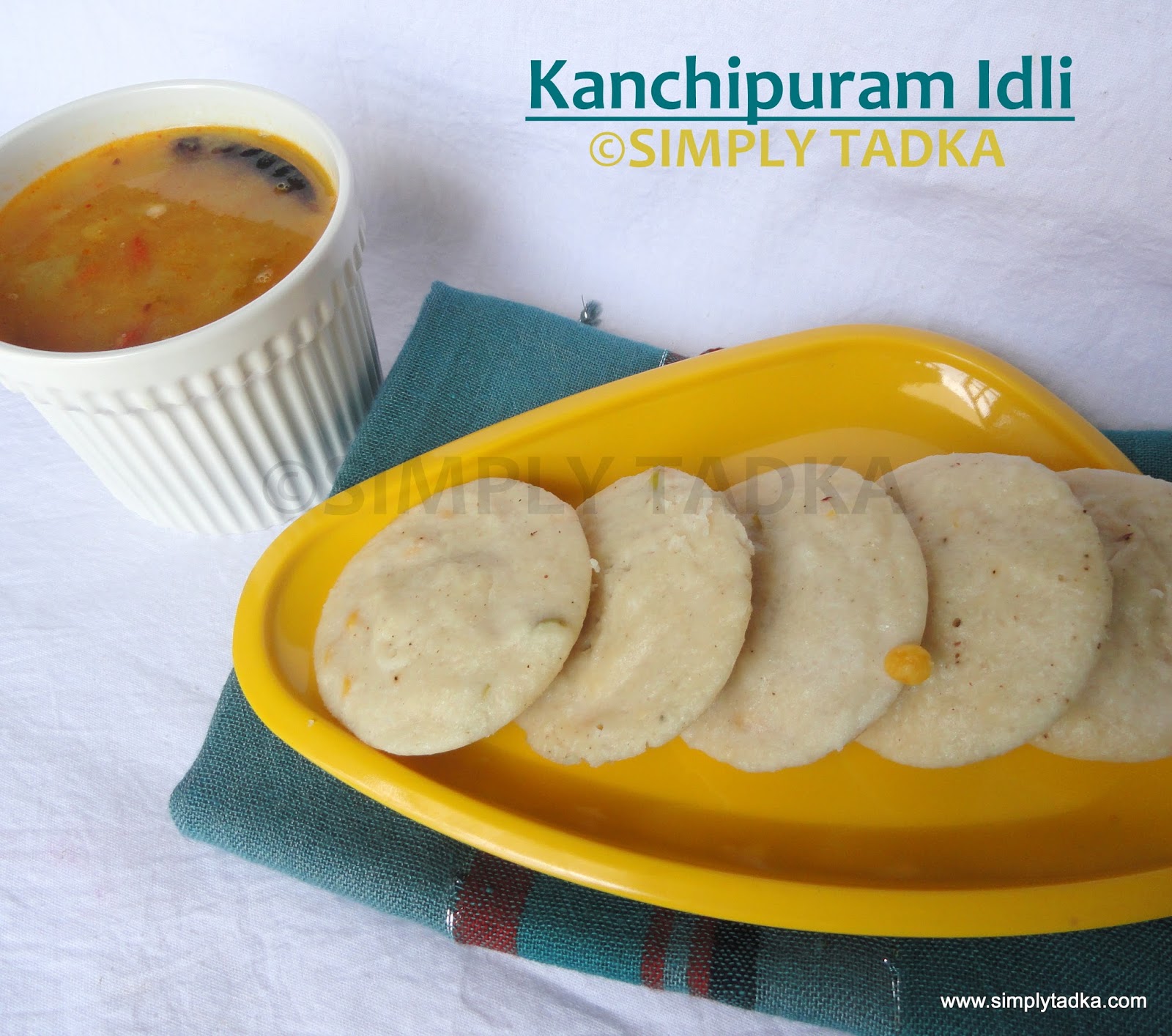 Last Updated on
Kanchipuram Idli is different from plain and
white basic idli. It is a colorful and seasoned idli. The spices are gives amazing
and flavor to the idli. This is also offered as prasadam in some temples. Kanchipuram Idli is another version of idli which is loaded with peppercorns and other spices
like ginger, cashews and curry leaves which makes the idli taste unique and
delicious. Most
often eaten at breakfast or as a snack, idlis are usually served in pairs with chutney, sambhar, or other accompaniments.
Idli is a
traditional breakfast in south Indian households. Idli is savory cake of South India that is very popular throughout India. The cakes are usually two to
three inches in diameter and are made by steaming a batter consisting of fermented black lentils (de-husked) and rice. The fermentation process breaks
down the starches so that they are more readily metabolized by the body.
Preparation
Time: 3-4 Hours
Cooking
Time: 20 Minutes
Servings:
10 Idlis
Category:
South Indian Cuisine
Ingredients:
1/2 Cup Black Split Lentils (Skinless)/
Urad Dal
1/2 Cup Rice
1/2 Tbsp. Bengal Gram/ Chana Dal
1/3 Cup Sour Curd/ Khatti Dahi
4-5 Cashews, Chopped
1 Green Chili, Chopped
2 Tbsp. Coconut, Grated
1/2 Tsp. Ginger paste
1/4 Tsp. Black Pepper Powder
3-4 Curry Leaves
1 Tbsp. Ghee
Salt to Taste
Oil for Greasing
Instructions:
Wash and soak the lentils and rice
together for 4-5 hours.
Soak the chana dal separately.
Grind them rice and urad dal together
till to coarse paste with little water.
Keep aside this paste for ferment in a
warm place at least 6-8 hours or overnight.
Combine all ingredients together in large
bowl and mix well.
Grease the idli mould with oil and add
spoonful batter in each mould.
Steam for 12-15 minutes on medium flame
and serve hot with sambhar or chutney.
Enter your email address:
Delivered by FeedBurner