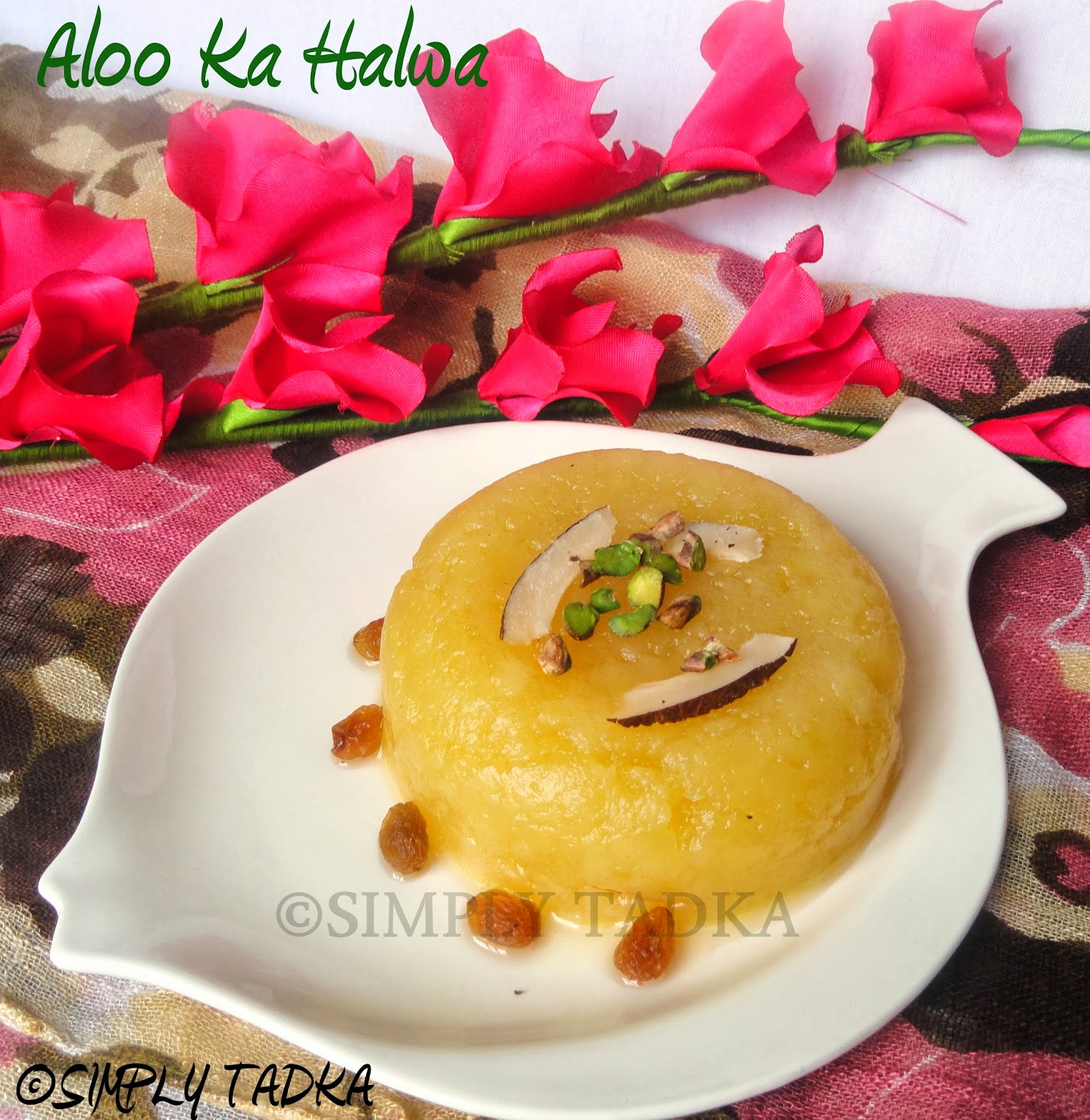 Last Updated on
Aloo ka
halwa is a delicious dessert or Indian pudding in North India especially in
Haryana, Uttar Pradesh and some more regions. This halwa is combination of mashed
potatoes, ghee and dry nuts. It's is great and handy option for Phalahari meal
or fasting food and even good for festive season too. We eat potato halwa mostly
during Navratri days. It is delicious in taste and easy to make within few
minutes. You can adjust the sugar quantity as per your tastebuds. You have to
use desi ghee for this recipe instead of any oil for perfect taste and aroma.
Preparation
Time: 15 Minutes
Cooking
Time: 20 Minutes
Servings: 4
Category:
Indian Sweets
Ingredients:
5 Potatoes, boiled and peeled
1/2 Cup Clarifying Butter/ Desi Ghee
1/2 Cup Sugar (as per taste)
1/2 Tsp. Cardamom Powder
For
Garnishing
Few Raisins and Pistachios
Few Saffron Strands
Instructions:
Peel and mash the boiled potatoes, and keep
aside.
Roast the dry nuts in separate pan.
Heat the ghee in non-stick pan and add mashed
potatoes. Stir continuously on medium flame.
Add cardamom powder, saffron and sugar and stir
again for 5-7 minutes until to sugar dissolve completely.
When halwa starts leaving ghee, add roasted
nuts and mix well.
Remove from the stove and serve warm.
Tags: how to cook aloo ka halwa, Indian pudding, Indian sweets, Diwali
special recipes, potato fudge, easy aloo ka halwa recipe, learn to prepare alu
ka halwa at home, alu or aloo pudding or potato pudding recipe, Navratri
cuisine, Indian Halwas.
Enter your email address:
Delivered by FeedBurner