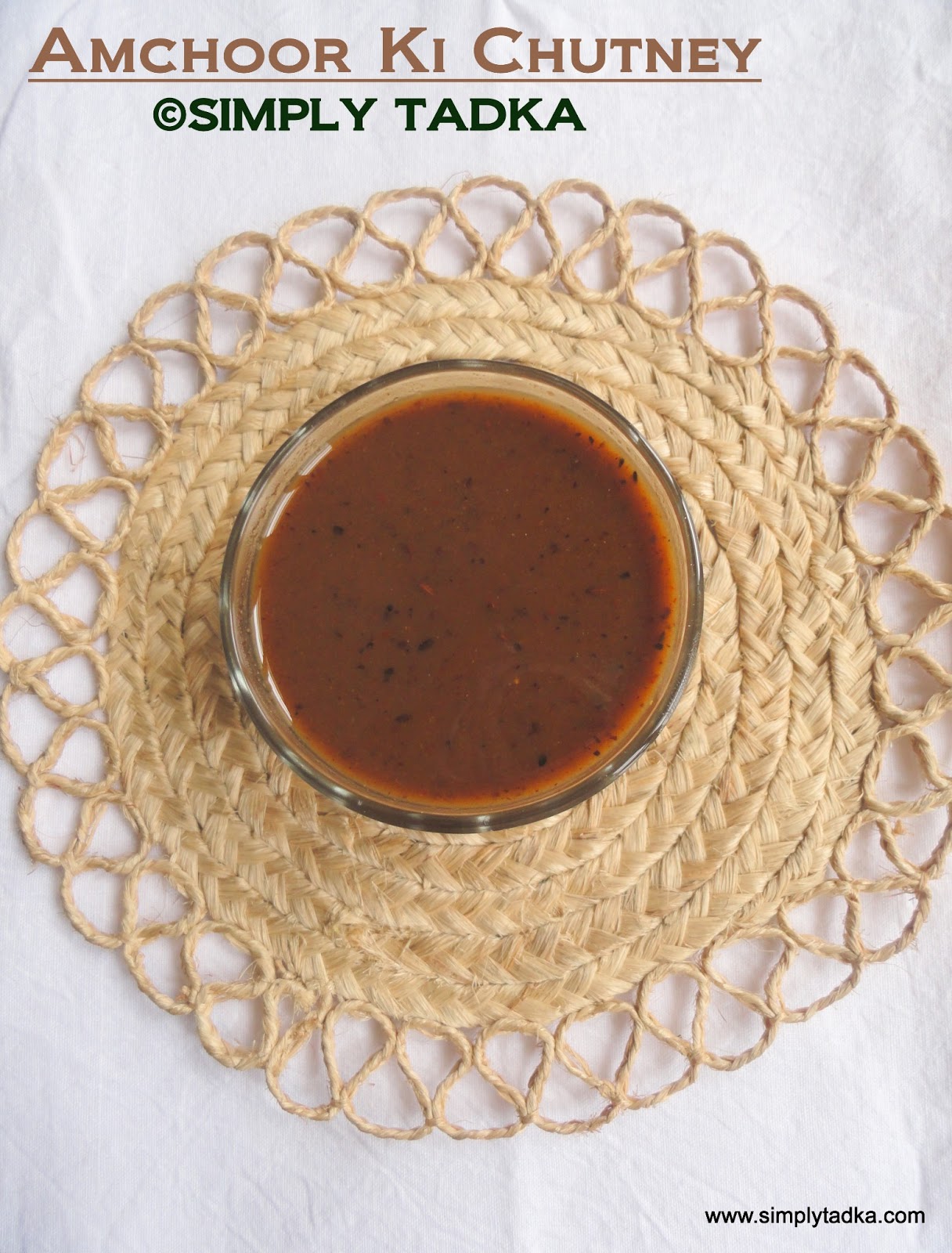 Last Updated on
Mango powder is made from raw green mangoes that are cut,
sun-dried, and pounded into powder. It
is most commonly used in making chutneys, pickle or stir fries and in several
food items especially in India. This is often used to add flavor without adding
moisture. It is also used to marinate meat and in making chaat masala. It is an
important flavoring agent in North India. The Hindi name of this spice comes
from Aam means mango and choor means powder. It is a good source of iron
thus very beneficial for pregnant women and people suffering from anemia.
It is rich in vitamin E and vitamin k which makes our hormonal system more
efficient.
Imli chutney is really
important for every street food like chaat, pakoras and other stuffs too which
adds extra flavors in food. However, if it is not possible to make imli
chutney, you can go for amchoor chutney. It is one of simple and easy to
prepare chutney in India.
Preparation Time: 2 Minutes
Cooking Time:
10-12 Minutes
Servings: 1/2 Cup
Category: Side Dish- Sauce


Ingredients:
2 tbsp. Amchoor/ Raw mango powder
1/2 Cup Jaggery/ sugar
1 Cup Water
1/2 Tsp. Roasted cumin powder
1/4 Tsp. Black pepper powder
1/4 Tsp. Red chili powder
1/4 Tsp. Salt
1/4 Tsp. Garam masala
Instructions:
Dissolve the amchoor in water and bring to
one boil on medium flame.
Add grated jaggery and mix till to
dissolve. Add spices and mix gently.
Cook the chutney on low flame till to right
and little thick consistency.
Keep aside to cool and serve with snacks.
Enter your email address:
Delivered by FeedBurner