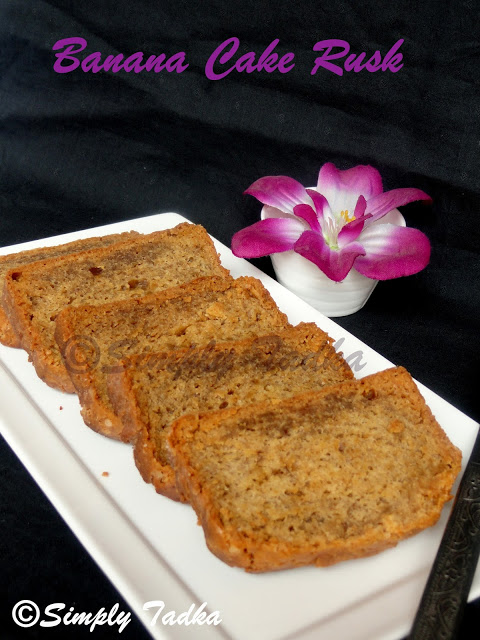 Last Updated on
I'm big fan of cake rusk. Love the sweetness,
crispness and flavor with a cup of tea. Few days before I made eggless banana
bread at home, but this time I want to try cake rusk. For this recipe you have
to first bake the cake as simple recipe. After that cut into slices and bake it
again for few minutes till to crisp. It's a great snack with tea or coffee. I love
especially tutti fruiti flavor. You can store this cake rusk into airtight jar for
few days.
Banana Cake Rusk/ Eggless
Banana Biscotti
Preparation
Time: 5 Minutes
Cooking
Time: 30 Minutes
Servings: 4
Category:
Cakes
Ingredients:
Parchment Paper
Instructions
Preheat the oven @ 180 degree Celsius.
Cut the banana cake or any cake which
available, into 1/2 Inch thick slices.
Arrange them on baking tray and bake them for
20 minutes or till to golden and crisp.
Keep aside to cool at room temperature and
keep in air tight jar or box.
Tags:
How to make or bake cake rusk, banana cake rusk, eggless cake rusk, banana
recipes, eggless banana cake, all-purpose flour recipes, eggless recipes, cake
recipes, baking recipes, simplytadka, biscotti, eggless biscotti, banana
biscotti, homemade cake rusk, rusk recipe, homemade biscotti, double baked
recipe, snacks,
Enter your email address:
Delivered by FeedBurner