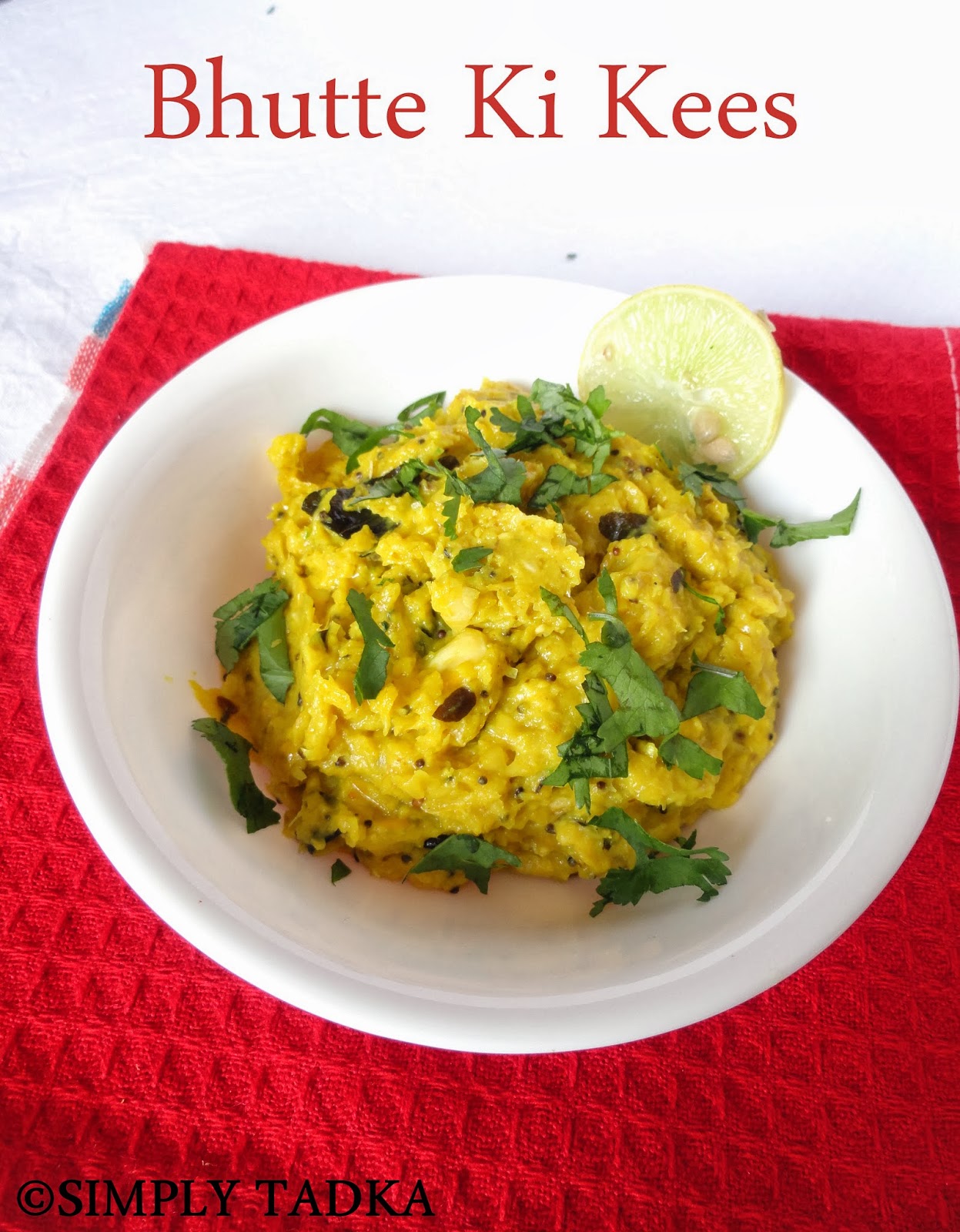 Last Updated on
This time I choose the cooking with corn
theme under BM#35. For this theme, first I choose butte ki kees recipe which is
cooked with spices and milk prepared beautiful creamy savory dish. It's a speciality
of Indore city, popular as street food. This recipe is simple and interesting
which I had never tasted before. For this recipe, you can use sweet kernels or cobs,
grind them with ginger, chili and cumin and sauté with milk and spices until to
dry form.
Preparation
Time: 15 Minutes
Cooking
Time: 20 Minutes
Servings:
4
Category:
Street Food
Ingredients:
2 Cup Sweet Corn Kernels
1/2 Cup Milk
1 Tsp. Ginger, chopped
1 Green Chili
1/2 Tsp. Cumin Seeds
1/2 Tsp. Turmeric Powder
1/2 Tsp. Coriander Powder
Salt to taste
1 Tsp. Sugar
1 Tbsp. Oil
1/2 Tsp. Mustard Seeds
5-6 Curry Leaves
Pinch of Asafoetida
Green Coriander, for garnishing
2 Tsp. Lemon Juice
Coconut Flakes, optional
Instructions:
Grind the sweet corns, ginger, green chili
and cumin seeds together coarsely and keep aside in separate bowl.
Heat the oil in pan, add mustard seeds,
asafoetida and curry leaves.
When they starts splutter, add turmeric
powder and coriander powder and stir two seconds.
Add corn paste and cook for 5 minutes
until to moist evaporates.
Add the milk slowly, stir continuously
and cook on simmer flame until to cook.
Add salt, sugar and lemon juice and mix
it again.
Serve hot and garnish with coriander
leaves and coconut flakes.
Enter your email address:
Delivered by FeedBurner