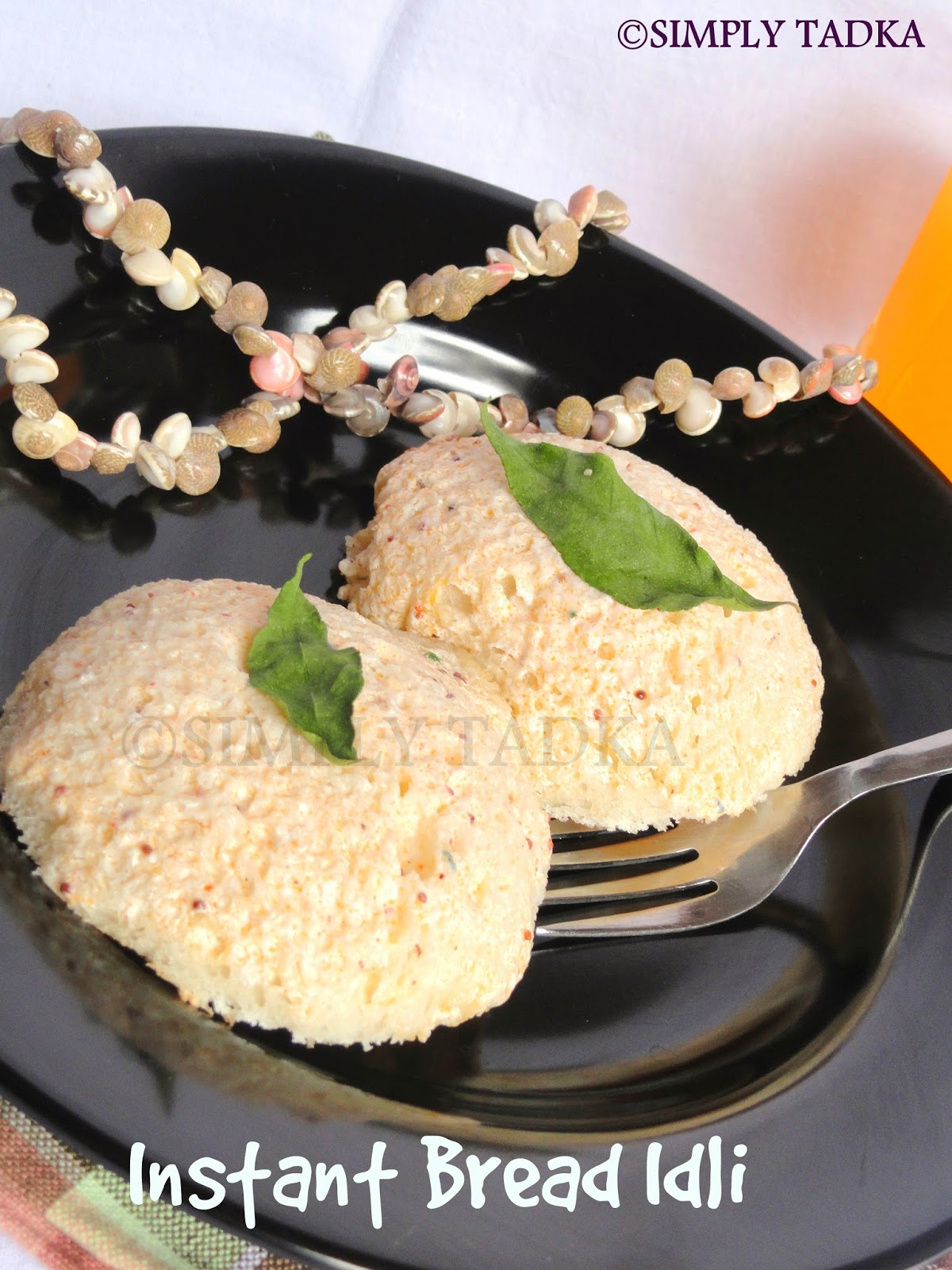 Last Updated on
Bread idli is an easy and tempting snack
which you can prepare with in few minutes with few ingredients, which are
easily available in our kitchen. In this recipe, you have to prepare three
steps and then assemble them in one platter. First one is aloo tikki or potato
cakes, you can add some seasonal veggies also. Second, is bread slices and last one is tempered curd. If you try this recipe, please
share your views under comment section.
Preparation
time: 10 Minutes
Cooking
time: 12 Minutes
Servings: 4
Category:
Instant Snacks
Ingredients
8 Bread Slices
For Potato
Cakes
3 Large Potatoes, Boiled and mashed
Green Chilies, Chopped
Salt to Taste
Red Chili Powder to Taste
Cornflour
Oil for greasing
For Curd
Paste
1 Cup Yogurt
Few Curry Leaves
1 Tsp. Mustard Seeds
Salt to taste
Red Chili Paste to taste
1 Tbsp. Oil
Instructions:
Prepare firm dough using mashed potatoes,
green chili, spices and cook from both sides on hot griddle. Keep aside.
Cut the bread slices in round form using ring
mould or bowl.
Whisk the fresh yogurt in separate bowl. Heat
the oil in tadka pan.
When oil is hot enough, add mustard seeds,
curry leaves and red chilli powder. Pour the tadka in yogurt and salt. Mix well.
How to
Assemble
Heat the non-stick tawa and grease with
little oil.
Place the one aloo tikki and cover with bread
slice and spread curd paste on the top of bread slice.
Cover the pan with lid and cook for two
minutes. Do same with remaining material.
Serve hot bread idli with chutney.
Notes:
You can add chopped onion also while
preparing potato cakes and adjust the spices as per taste. You can replace the white bread with brown or
multigrain if health conscious.
Tags:
How to make bread idli recipe, bread idli, idli recipes, snacks, starters, any
time tempting food, instant recipe, kids love recipe, bread recipe, curd recipe,
aloo recipe, potatoes cakes, how to prepare aloo idli at home, oil free snacks.
Enter your email address:
Delivered by FeedBurner