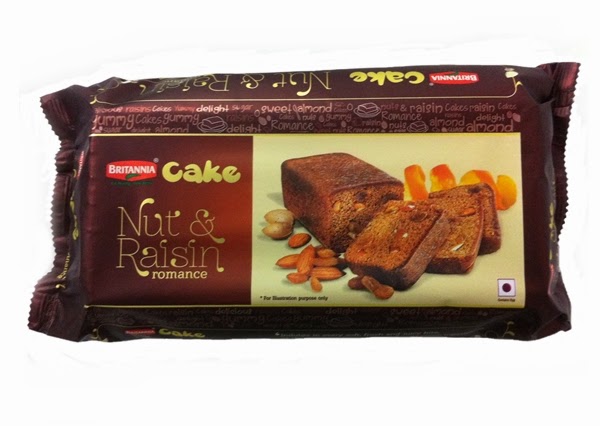 Last Updated on
Britannia Launches the new variants with
delightful combination of nuts and raisins to undetectable taste of crumble and
softness of cakes, which known as Britannia Nuts and Raisin Romance Cake.
About
Britannia "Britannia Industries is one of India's
leading food companies and a leader in the Bakery and Dairy segments.
With revenues in excess of Rs. 6000 Cr annually, Britannia is India's
favorite food brand and a storehouse of power brands like Good Day, Tiger,
NutriChoice, MarieGold etc which are household names in India.
Britannia's product portfolio includes biscuits, bread, cakes, rusk, and
a host of dairy products like cheese, beverages, dairy whitener etc. Britannia
products are available across the country in over 35 lakh retail outlets and
reach over 40% of Indian homes."
When you try this cake with your love ones,
will surely love it and enjoy the every bite of cake with combination of richness
of nuts and raisin, soft and crumbly cake that takes you at another level of
romance.
Manjunath
Desai, VP – Strategy
and Business Development says "Nut & Raisins
Romance is our offering for discerning consumers who are seeking 'Everyday
Delight' in their choice of food products. We are sure that our consumers will
enjoy this experience to the fullest. We want to reach out to a large number of
consumers through this uniquely delightful product. The product can be consumed
at different moments of the day and is even ideal as an on- the- go snack".
Nuts and Raisin Romance is easily available
at any confectionary or departmental store in market on affordable price of
just Rs. 50 for 160 gm pack.
Enter your email address:
Delivered by FeedBurner