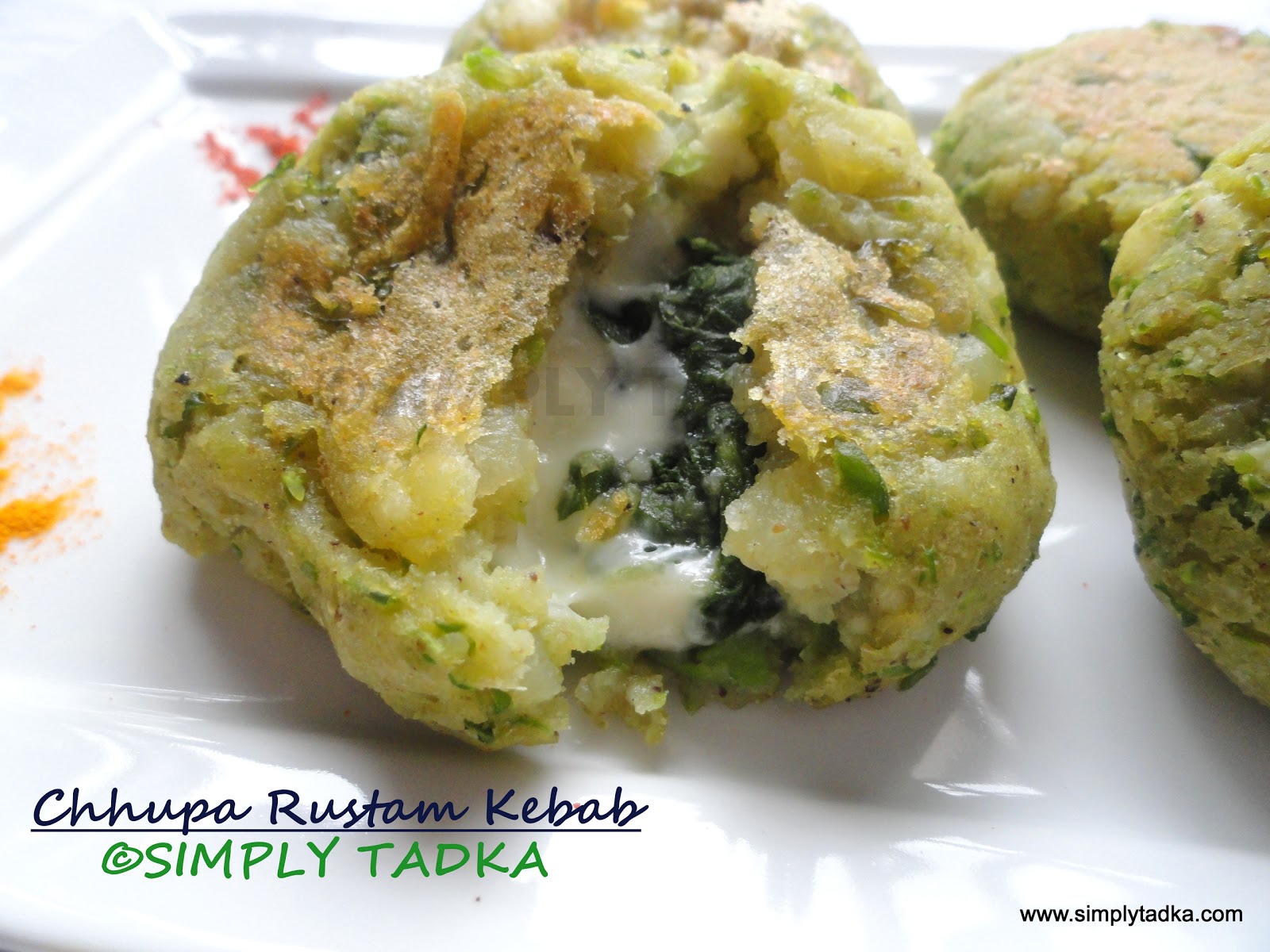 Last Updated on
Now time to post something start with next
alphabet i.e. C says "Chhupa Rustum Kebab" under baking category. I choose this
recipe from my free recipe booklet which got with my Morphy Richards Oven.
Chhupa rustum kebab is baked savory snack which
prepared with three p ingredients are paneer, potato, peas mix with spices. In
this kebab, there are two hidden ingredients which makes more interesting and
tasty. When you divide the kebab into two pieces, get melted cheese with spinach
and this makes it even more delicious and mouth-watering kebab. I really love the
melted cheese part.
According to booklet, we have to bake the
kebab for 8 minutes but I was baked it for 10 minutes and then flip and again
baked for 5-6 minutes more.
Preparation Time: 15 Minutes
Cooking
Time: 20 Minutes
Servings: 4
Category:
Baking Stuff- Snacks
Recipe
Source: Morphy Richards Booklet
Ingredients:
1 Bunch Spinach, blanched and chopped
100gm Cottage Cheese, Crumbled
100gm Peas, boiled and mashed
2 Large Potatoes, boiled and mashed
100gm Mozzarella Cheese, cubes
3 Tbsp. Cornflour
1 Tsp. Ginger-chili paste
1 Tsp. Chaat Masala
1 Tsp. Garam Masala
Salt to taste
2 Tbsp. Oil
Instructions:
Combine all the ingredients together in big
bowl except cornflour, spinach and cheese.
Sprinkle the cornflour and knead the mixture
into firm dough.
Preheat the oven to 200º C. Divide the
dough into small sized balls.
Insert the
spoonful spinach and cheese cube into the centre.
Flatten each ball
into a kebab form and seal it carefully.
Place the each
kebab onto a greased baking tray. Brush little oil on the top.
Place the tray in
the centre rack position and bake at 200º C for 10
minutes.
Turn the kebab
over with a spatula and cook for another 5 minutes till to golden brown.
Remove the tray
with carefully and serve hot with sauces.
Note: If dough is too soft, add more cornflour. Check the kebab time to time during baking
period.
Enter your email address:
Delivered by FeedBurner