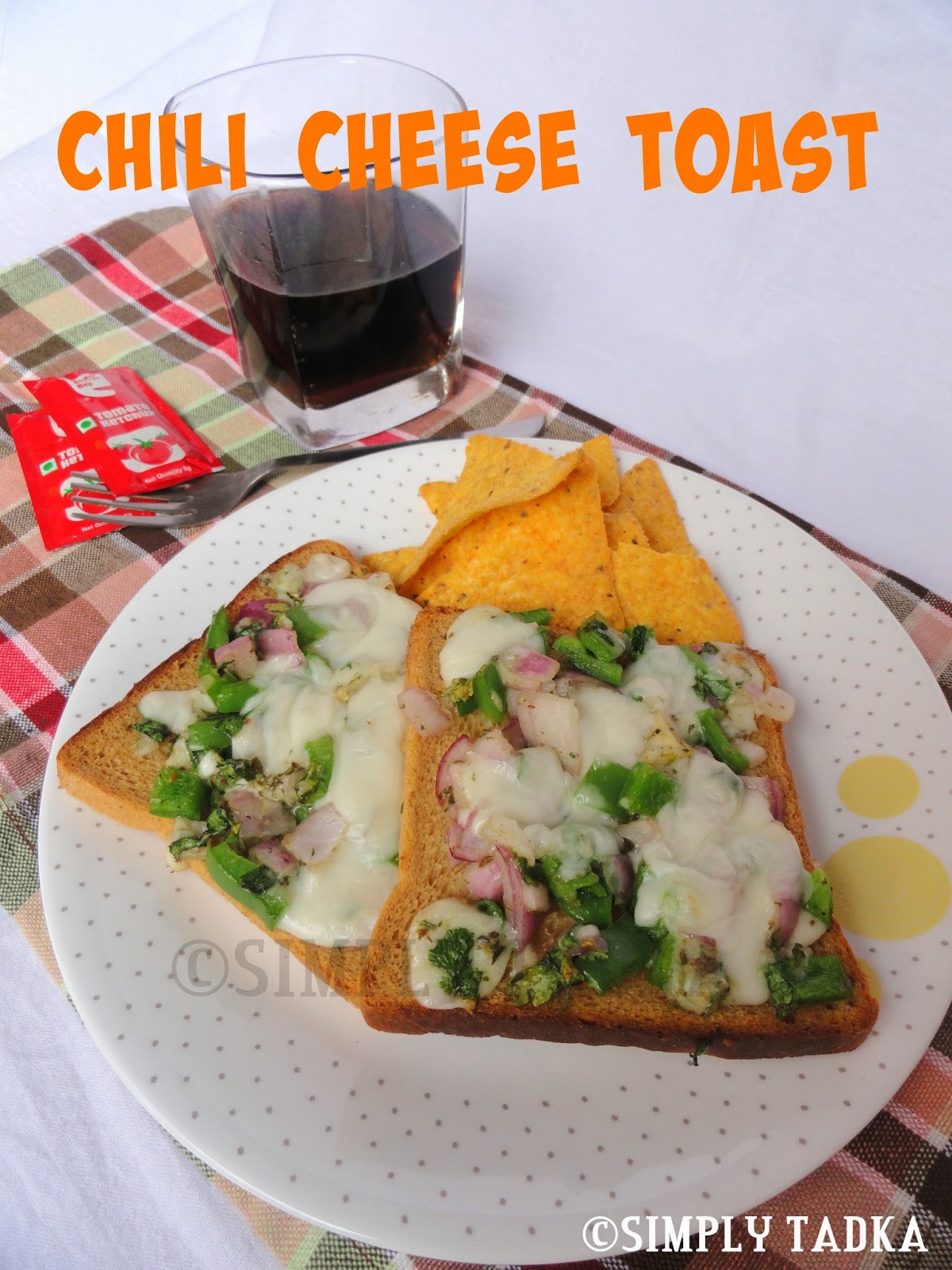 Last Updated on
Chili cheese toast is easy and tempting
recipe which made with onion, capsicum and cheese. Perfect option breakfast or
evening snack recipe, you can add oregano and chili flakes for more flavorful. It
is two step recipes, one is mix the ingredients in one bowl and spread on bread
slices and second grill in oven for 10-15 minutes till to cheese start melts.
Preparation Time: 5
Cooking Time: 10
Servings: 4 Pieces
Category: Sandwiches and Wraps
Ingredients:
4 Bread Slices
1/2 Cup Capsicum, Chopped
1/2 Cup Onion, Chopped
2 Green Chilies, finely chopped
2 Cup Mozrella Cheese, Grated
Red Chili Flakes to taste
Salt to taste
Instructions:
Preheat the oven at 250 degree on grill mode.
Combine all the ingredients (except cheese) in a bowl, and mix well.
Arrange the bread slices in baking tray and spread the onion mixture evenly.
Spread the cheese evenly on the top of each bread.
Place the tray in oven and grill it for 6-8 minutes till to cheese starts melting.
Remove the bread from the oven and serve hot toast with sauce.
Tags: how to make cheese toast, chili cheese toast, easy recipe, breakfast recipe, bread recipe, toast recipe, cheese recipe, anytime hungry recipe, five minute recipe, easy toast recipe, sandwiches, grill recipe.
Enter your email address:
Delivered by FeedBurner