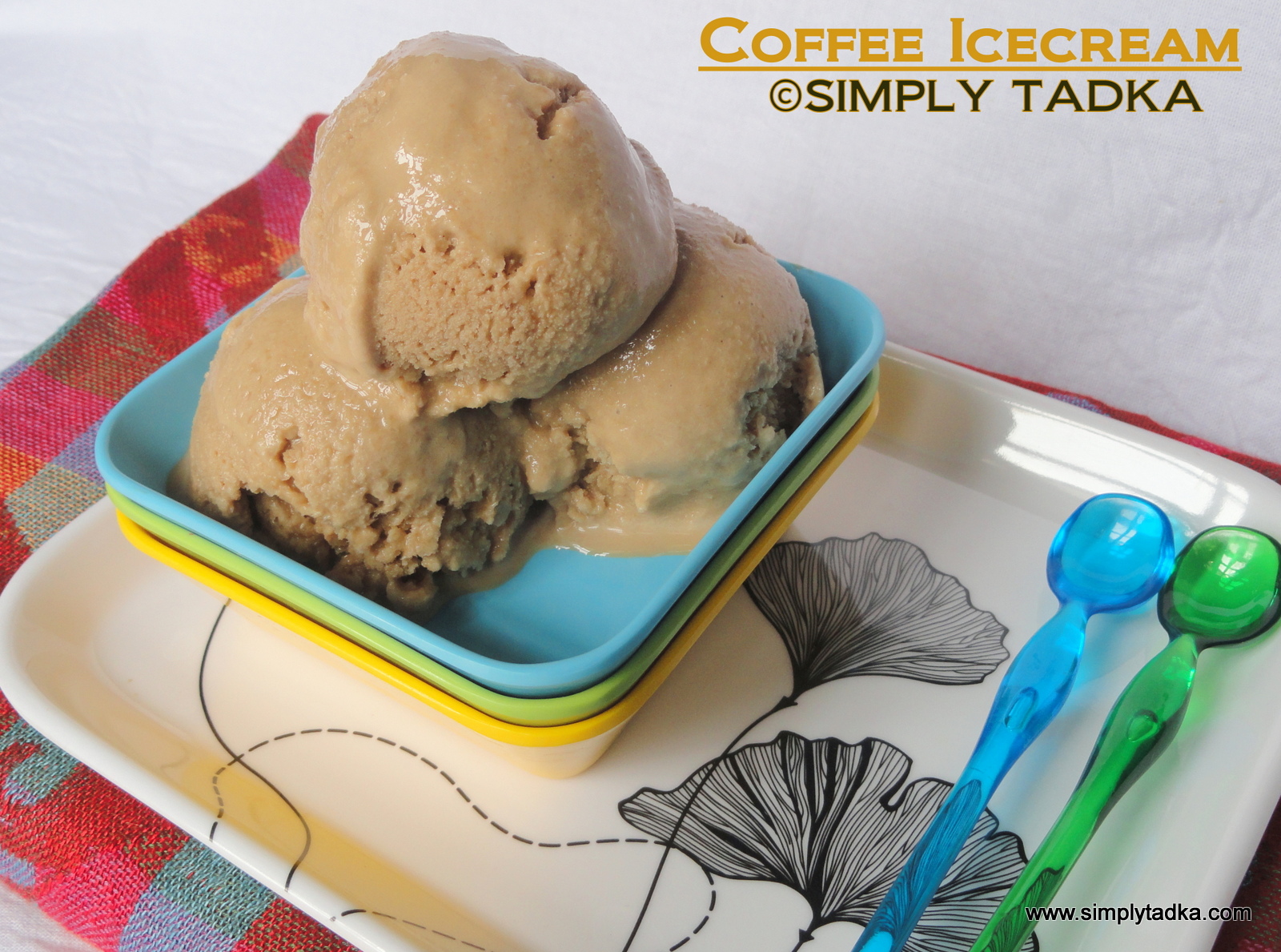 Last Updated on
This time I prepared my favorite flavor of
Ice-cream "Coffee Ice-Cream", which you can serve with chocolate syrup and
choco-chips. Even you can prepare chocolate milkshake and vanilla milk shake
with coffee ice-cream. For this recipe, you have to boil milk with instant coffee
granules for flavoring and cream for smooth consistency.
Preparation Time:
10 Minutes
Cooking Time:
15 Minutes
Chilling
Time: 5-6 Hrs.
Servings: 4 Persons
Category: Ice-creams


Ingredients:

1 1/2 Cup Milk
1 Tbsp. Instant Coffee Powder
1/3 Cup Sugar
1/2 Tbsp. Cornflour
Few Drops of Vanilla essence
100 Gm Cream
Instructions:
Boil the 1 cup milk in pan on medium flame.
Mix cornflour in half cup of milk and keep
aside.
Mix instant coffee powder in 1 tbsp. hot
water and keep aside.
When milk starts boiling, add cornflour
mixture and coffee mixture.
Add sugar and Cook for 5-8 minutes on low
flame till to dissolve.
Cook for another 5 minutes till to little
thick consistency.
Remove from the flame and keep aside to cool
completely.
Now add vanilla essence and cream. Whisk for
5 minutes continuously.
Pour this mixture into container, cover and
place in freezer for 3-4 hours.
Remove from the freeze and blend it completely
till to smooth.
Again pour this smooth mixture into container,
cover and place in freeze till to set.
Serve this coffee ice-cream with chocolate
chips and syrups if you prefer.
Enter your email address:
Delivered by FeedBurner