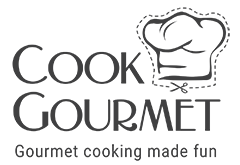 Last Updated on
Now foodie are become well
trained cook, and want something new and interesting at home just like
restaurant's food. You can made gourmet meal recipes such as zucchini burgers, Lebanese
pita bread with hummas, seafood or lamb based recipes without any efforts and
hassles. Whenever we plan to cook something different like international
cuisine one of the biggest hurdle is ingredients which are quite expensive and
difficult to find out nearby market. Now you can save the gas, money and energy
and cook gourmet meal recipes right at home with the help of Cook Gourmet.co!
We deliver a magic box
Prepare the food
serve a delicacy
By using cook gourmet recipes, you
can make a restaurant meal at home that will impress your friends and relatives
and delight your platter. It's simple, just visit online and order the magic
box which you like. The magic box will be delivered at your doorsteps with the
exact quantity of each ingredient you need as per recipe. With the help of
recipe guidelines, you also make the yummy recipes with in few minutes and
enjoy the fine dining at home now with cook gourmet.
You can prepare well
present food like high class restaurants with minimal efforts in affordable
prices for your friends. There are no need lots of time or special culinary skills.
Cooking and entertaining in style can really be fun; you can discover the gourmet
chef in you! Anyone can cook gourmet recipe at home with the help of recipe
guide card.
Magic boxes
What is a Cook Gourmet Box?
A Cook
Gourmet box is magic box for you who love different cuisines and want to try
something new in the kitchen. The
magical box makes your life simple and sends you the exact portion
of each ingredient required to cook that wholesome gourmet meal at
home.
If you have friends coming over or
are dining with your family at home, all you need to do is decide the menu and
order your box. You don't need to take out your car and find parking to go to
an overcrowded restaurant, nor do you have to pay a huge amount to have a
fine dining experience any more. It is now just an easy click away.
Ingredients in Box
What does the Cook
Gourmet Box contain?
Vacuum Packed Vegetables and
other ingredients – To
keep the vegetables smelling fresh…… freshly sourced, cleaned, measured and
chopped according to recipe
Ice Pack – To maintain the temperature
of the ingredients
Herbs and Spices – For the flavoring
Recipe Card – To take you through the
process of making a yummy dish, step-by-step
Garnishes – To make the food look pretty
Gourmet recipe
To make your recipe complete, they
provide the sides, salads and dressing with dish as well. You can order the box
today and cook it later. The vacuum packaging ensures that the ingredients
remain fresh for more than 3 days with freeze, so you can order today and cook
later. Cook Gourmet now delivers easy to make recipes across Delhi, Gurgaon and
Noida to your doorstep in just 2 hours. .
Contact
Numbers +91
8882 157 157
Order
the box today to unveil its magic!
Enter your email address:
Delivered by FeedBurner