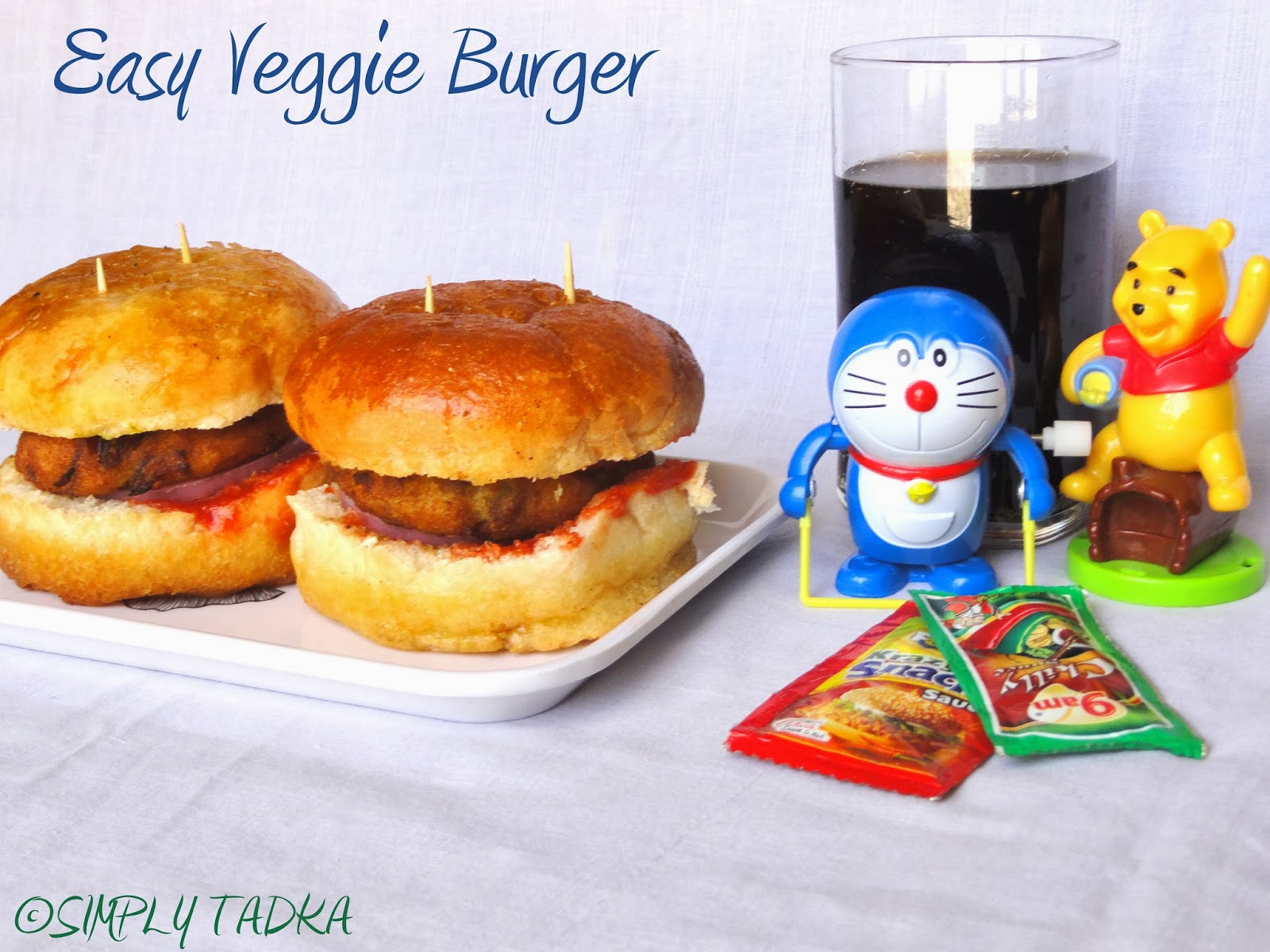 Last Updated on
This is a simple and easy way to prepare
burger at home for kid's party, for this recipe first I prepared potato
pattices and then filled this pattice with slices of tomatoes, cucumber and
onions inside of burgers. It's a perfect meal of kid's tiffin or picnic snacks.
If you are health conscious then you can replace the potato pattice with paneer
and peas.
Preparation
Time: 10 Minutes
Cooking
Time: 20 Minutes
Servings: 4
Category:
Street Food
Ingredients:
4 Burgers/ Buns
1 Onion, Slices
1 Tomato, Slices
Green Coriander Dip
Tomato ketchup
Salt to taste
Chat Masala to taste
Black Pepper to taste
Oil for Frying
For Potato
Pattice
2 Potatoes, boiled and mashed
1 Green Chili, Chopped
Handful Green Coriander, chopped
Salt to taste
Black Pepper Powder, to taste
Oil for deep frying
Instructions:
Combine the mashed potatoes, chopped chilies
and coriander in to separate bowl. Add salt, black pepper as per taste.
Prepare small pattice and deep fry them and
remove on kitchen towel to remove excess oil, keep aside. if pattice not bind properly, then you can add 1 tbsp bread crumbs also.
Heat the sufficient oil in wok. When oil is
hot enough, deep fry the whole burgers and remove on kitchen towel to remove
excess oil, keep aside.
Place the onion slice on the top of half
burger and put potato pattice, tomato slice and cucumber slice.
Sprinkle salt,
black pepper powder and chat masala. Cover with another half burger and lock
with tooth pick.
Serve tasty and simple veggie burger with
cold drink and sauce.
Notes: you can
add paneer or cheese slices also in centre of burger.
Tags: how to make burger, veggie burger recipes,
easy way to make burger at home, instant burger recipes, snack recipes, kids
special recipes, party recipes, vegetable burger recipes.
Enter your email address:
Delivered by FeedBurner