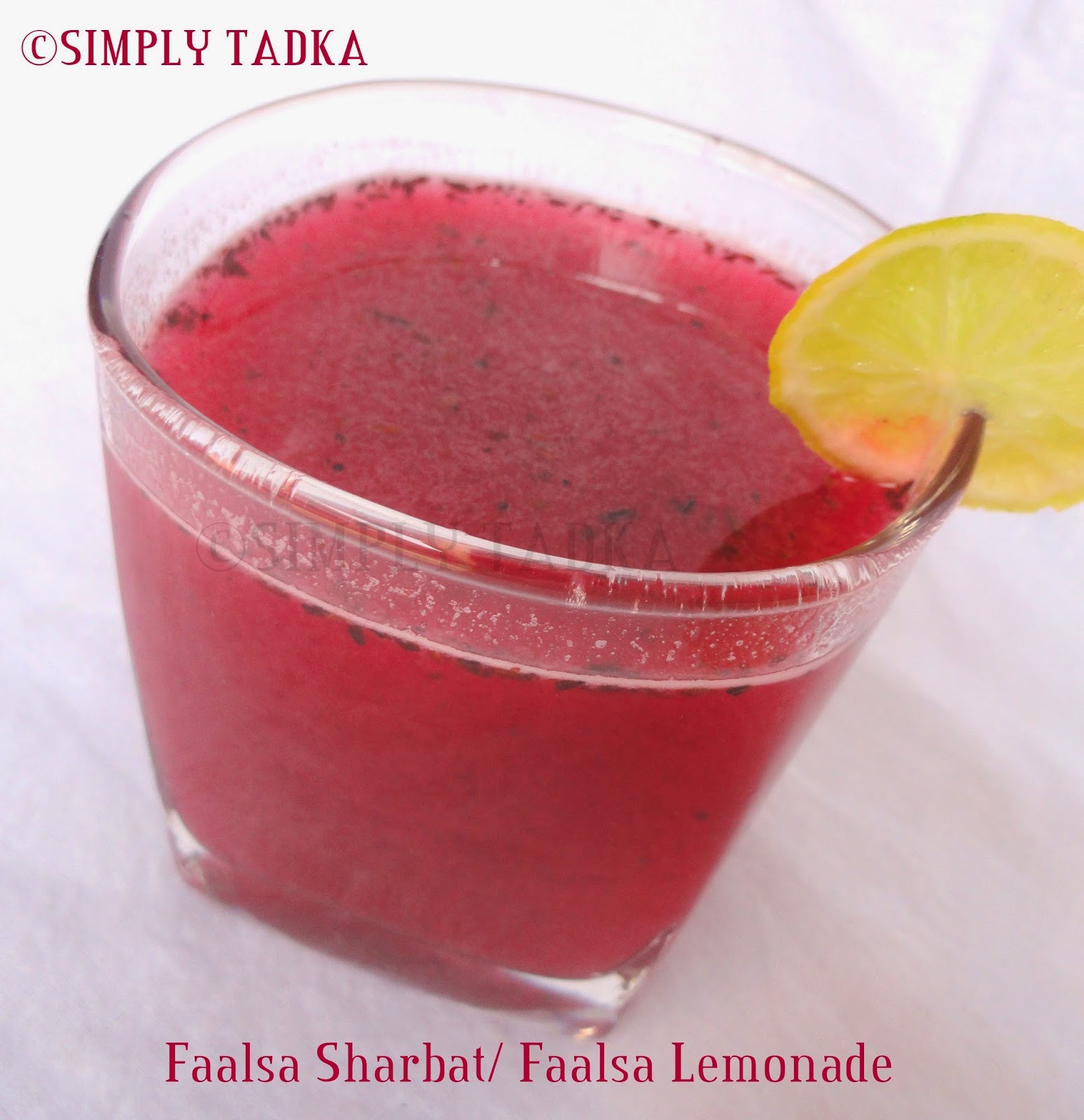 Last Updated on
Faalsa is small tiny purplish color fruit
which available in summer season. It's really tasty with little sour and sweet
in taste. You can prepare syrup by using faalsa and sugar and keep in freeze for
further use. Personally I prefer soda water to add in syrup which gives nice
texture and enhance the taste of drink.
Preparation
Time: 5 Minutes
Cooking
Time: 10 Minutes
Servings: 2
Category:
Beverages
Ingredients:
1 Cup Faalsa
3/4 Cup Powdered Sugar
1 Cup Sparkling Soda
Roasted Cumin Powder
Black Salt to taste
Black Pepper to taste
2 Tbsps. Lemon Juice
Few Ice Cubes
Instructions:
Wash and rinse the faalsa under running
water, now boil it for 5 minutes with 2 cup water in saucepan on medium flame.
Blend it in mixer and strain the whole stuff and keep aside.
Now add sugar, salt, pepper and cumin powder
and lemon juice. You can add water or soda whatever you prefer, not very
watery. Serve chilled with ice-cubes.
Tags: how to prepare falsay ka sarbhat, falsa
drink, falsa syrup, falsay, beverages, mocktails, summer special, faalsa sharbat, Faalsa Lemonade, Lemonade recipes.
Enter your email address:
Delivered by FeedBurner