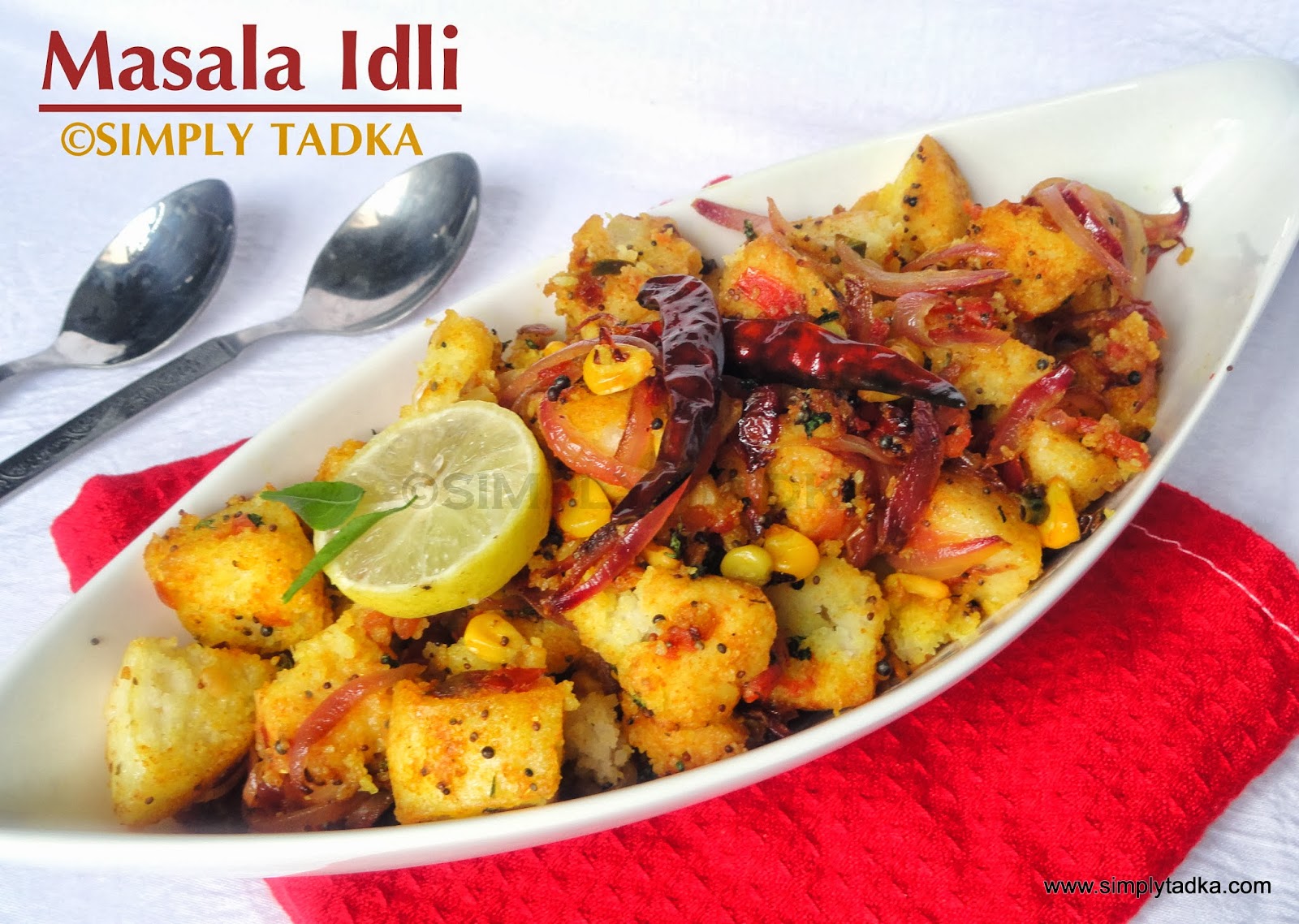 Last Updated on
Fried masala idli is one of my favorite variation
which you can made either with fresh idlis or leftover idlis. There are times
many times when we have leftover idlis and it's a better way to use them to
make masala idli. Its takes hardly 15 minutes to prepare, you can serve as breakfast
meal or evening snack and garnish with coriander and lemon juice.
Preparation
Time: 15 Minutes
Cooking
Time: 20 Minutes
Servings:
4
Category:
Leftover Recipes
Ingredients:
8 Idlis, cubed
1 Large Onion, Sliced
1 Large Tomatoes, chopped
1/2 Cup Corn, boiled
2 Green chilies, chopped
1/2 Tsp. Ginger, grated
Salt to taste
Red Chili Powder to taste
1 Tsp. Sambhar Masala
1/2 Lemon Juice
Chopped Green Coriander, for garnishing
For
Tempering
3-4 Dried Red Chilies
1/2 Tsp. Mustard seeds
5-6 Curry leaves
1/2 Tsp. Urad dal
Pinch of Asafoetida
1 Tbsp. Oil
Instructions:
Chop the leftover idlis into cubes and
keep aside.
Heat the oil in non-stick pan on medium
flame. Add tempering ingredients.
When they starts splutter, add green
chili, ginger and cook for one minute.
Add sliced onion and sauté until to
translucent.
Add chopped tomatoes and cook until to
mashy and soft. Add boiled corn and spices. Mix well.
Add chopped idlis and cook for 5-7
minutes more, mix well.
Add lemon juice and 1/4 tsp. sugar and
mix well. Garnish with chopped coriander and serve hot.
Notes:
In this recipe, sugar is completely
optional. You can add chopped vegetables like carrots, capsicum, zucchini and
more.
Enter your email address:
Delivered by FeedBurner