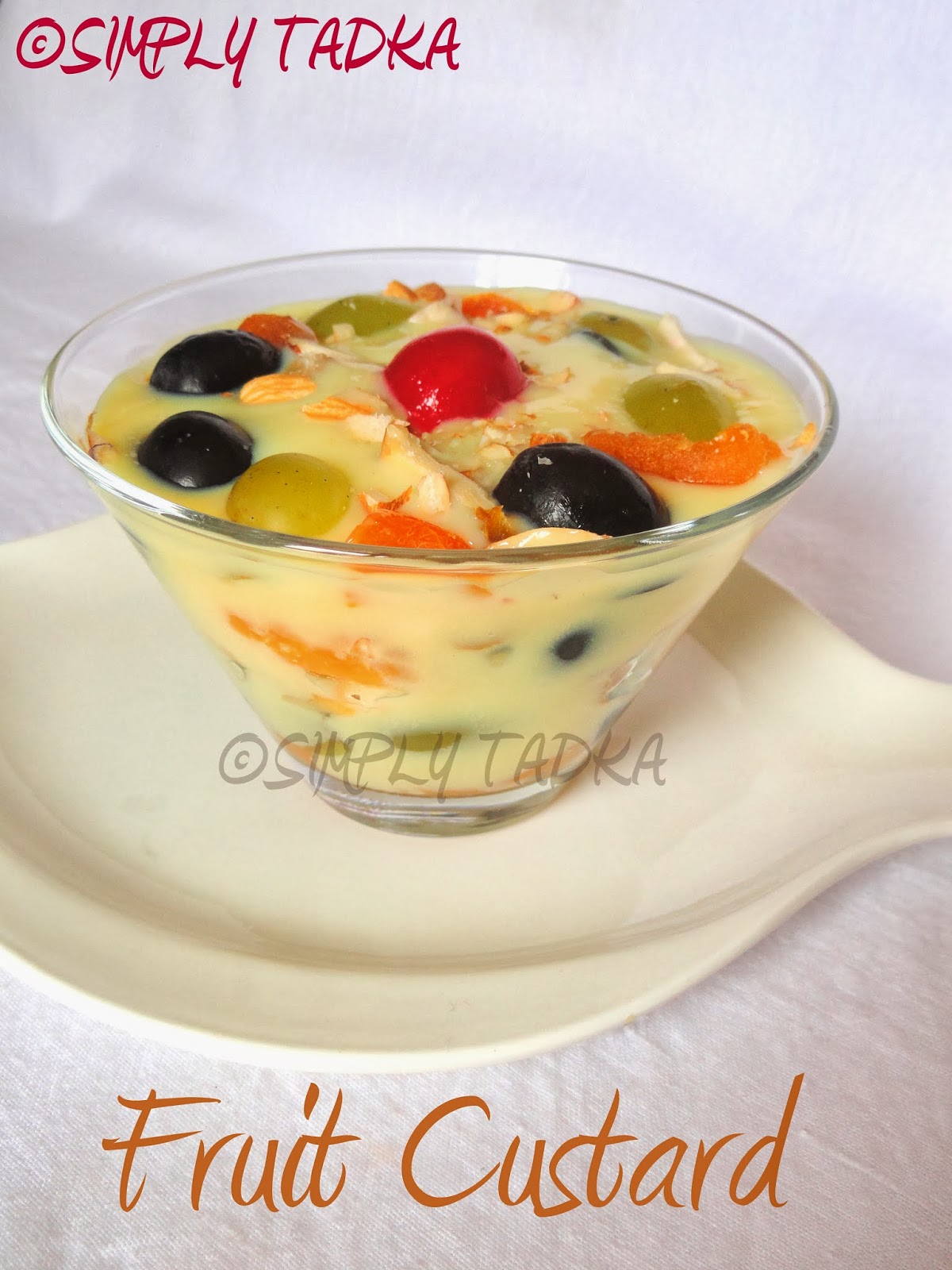 Last Updated on
Fruit custard is one of simplest and healthy
dessert which loved by adults and kids both equally. For this recipe, you have
to boil the milk and cook with custard mixture and serve chilled with chopped
seasonal fruits which you prefer or like. It's a perfect summer treat or even
you can serve as dessert after meal. You can also add slivered nuts like
cashews or almonds which gives an extra crunchy taste. Always try to choose colourful
fruits which makes bowl so attractive and vibrant.
Preparation
Time: 10 Minutes
Cooking
Time: 10 Minutes
Servings:
4
Category:
Dessert
Ingredients:
2 Cup Milk + 1/4 Cup Milk
3 Tbsp. Vanilla Flavored Custard Powder
3 Tbsp. Sugar
1 Cup Mix fruits (Grapes, Apricot, banana,
apple, papaya, orange)
Few Almond, chopped
Instructions:
Chop the fruits into cubes and keep
aside.
Boil the 2 cup mix in sauce pan on medium
flame.
Mix the custard powder with 1/4 cup of
milk without any lumps.
Combine custard mixture and sugar in boiling
milk and mix well. The mixture will start thickening and keep stirring until to
creamy texture.
Keep aside to cool at room temperature
and serve chilled with mix fruits and almonds halves.
Notes: The custard will
get thickened on refrigerating also so the consistency should be a bit runny.
Enter your email address:
Delivered by FeedBurner