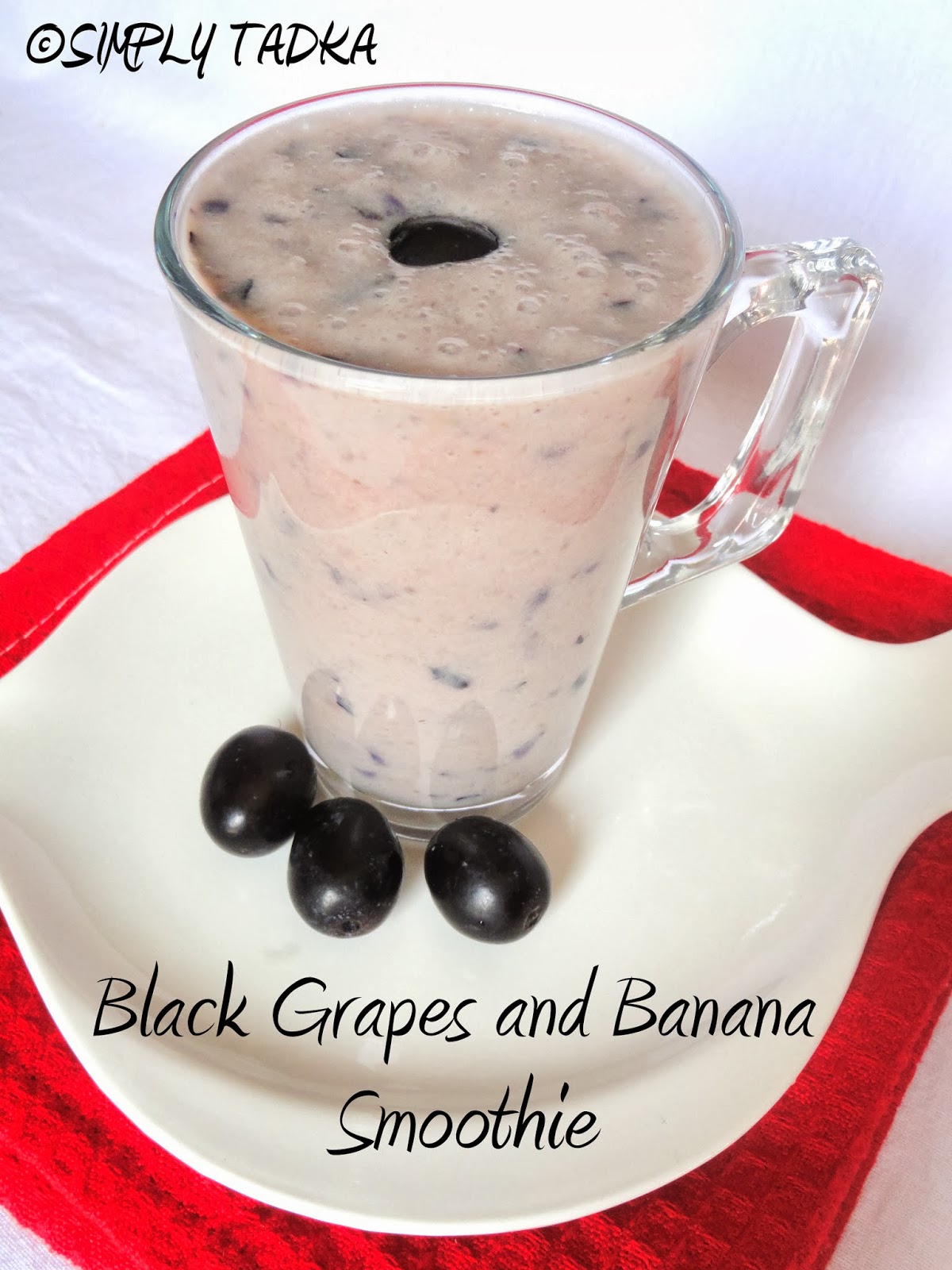 Last Updated on
During summer days, to beat the heat, smoothies and
mocktails are perfect option. This time I prepare smooth and vibrant Grapes and
Banana Smoothie. For this recipe, you have to blend the black grapes and banana
with milk until to smooth. Its vibrant purple color attracts me a lot.
Preparation
Time: 10 Minutes
Cooking
Time: 0 Minutes
Servings:
2
Category:
Beverages and Drinks
Ingredients:
1 Cup Grapes, halves
1 Banana, chopped
1 1/2 Cup Milk
3 Tbsp. Sugar (As per taste)
Few Ice cubes
Instructions:
Combine all ingredients together in
blender and serve chilled in individual glasses.
Notes:
You can change the sugar
quantity as per sweetness.
If you are calorie conscious, then use
honey instead of sugar and curd instead of milk.
Tags: How to prepare grapes and banana smoothie, easy smoothie
recipes, healthy smoothie recipes, instant beverages and drinks, summer drinks,
grapes recipes, easy banana recipes, smoothies, 2 minutes smoothie.
Enter your email address:
Delivered by FeedBurner