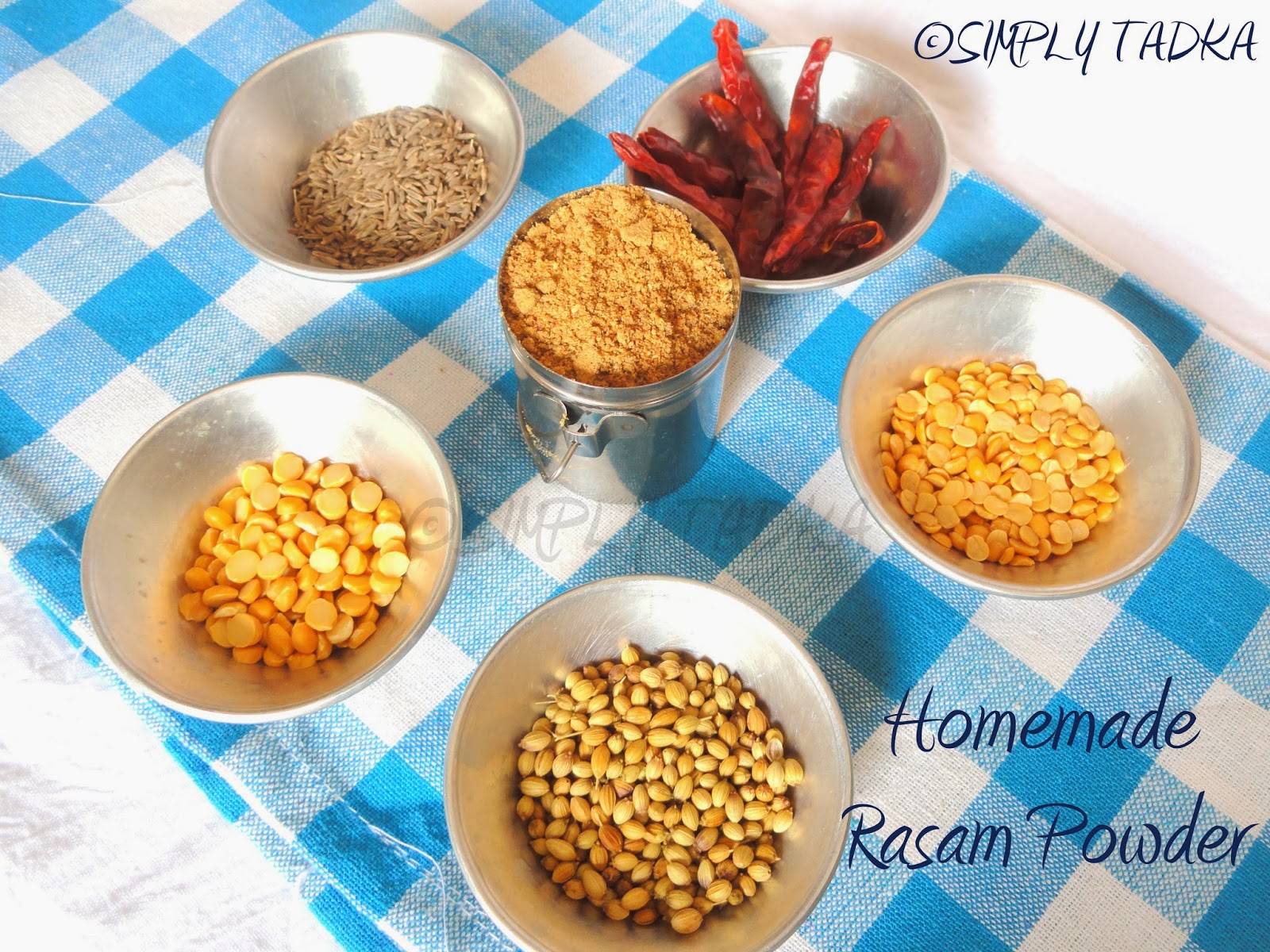 Last Updated on
I love the flavor of South Indian cuisine and
rasam is one of the essential side dish of South Indian cuisine. Rasam is
basically a South Indian soup which prepared with tamarind juice and tomatoes. You
can serve rasam with rice as complete meal. This time I tried to made rasam
powder at home. It gives a fresh and wonderful aroma to the rasam. Making this
spice at home is quite simple and instant.
For this recipe, you have to roast the whole
spices, grind and keep store in airtight jar for making rasam. Roast the each of
the spices listed till they turn aromatic. Rasam is good to improve digestive
complaints and immune functions.
Preparation
Time: 10 Minutes
Cooking
Time: 15 Minutes
Servings:
1 Cup
Category:
Basic recipes
Ingredients:
3 Tbsp. Coriander Seeds
6 Whole Dried Red Chilies
1 Tbsp. Bengal Gram/ Chana Dal
1 Tbsp. Yellow Pigeon Peas/ Toor Dal
1 Tbsp. Black Peppercorns
1 Tbsp. Cumin Seeds
1/4 Tsp. Asafoetida Powder
Instructions:
Dry roast the coriander seeds, toor dal,
chana dal, red chilies together in wok on low flames.
When color starts change, add black
pepper corns and roast it for few minutes more. Keep aside to cool.
Place roasted ingredients, cumin seeds
and asafoetida together in mixer jar.
Grind it until to smooth powdered form.
Rasam powder is ready to use and keep
this powder in airtight jar for further use.
Tags: how to prepare rasam powder at home, rasam recipes, south
indian cuisines, homemade rasam powder, spices at home, spices, homemade rasam
recipes, rasam flavor.
Enter your email address:
Delivered by FeedBurner