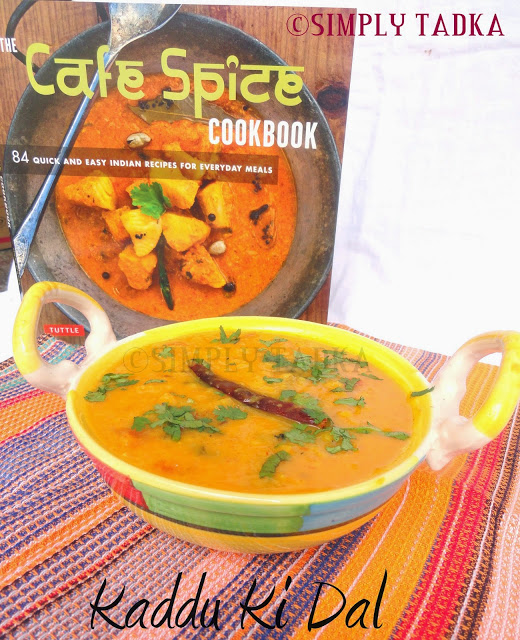 Last Updated on
In this book, the author focuses on some basic techniques used throughout the book. Love the way, he has introduced the basic Indian ingredients and some kitchen tips in this book.
I love the steamed yogurt pudding or you can say steam misthi doi, it's my favourite recipe in the entire book and definitely tries soon for my family. Indian who resides out of Indian, feel so many difficulties while finding right ingredient for Indian cooking, I love that he has included the page in the end where foodies can shop the ingredient easily  through retailers or online websites.
About Cook Book
Cookbook consumers are always hungry for simple, accessible recipes that deliver authentic flavor, and The Cafe Spice Cookbook makes it easy for today's health-conscious home cooks to prepare light and fresh versions of classic dishes like Chicken Tikka Masala or Shrimp and Mango Curry as well as a bounty of vegetarian, vegan and gluten-free recipes.
About the Author
Hari Nayak is part of the creative new generation of chefs from Asia. As a young boy, he watched his grandmother grind fresh spices in the traditional stone mortar, and heard the splutter of curry leaves being thrown into hot oil, and knew that being around good food was what he wanted to do, always. Hari is known for his simple approach to food, staying true to the core Indian values of the dishes he creates. His inspiration, apart from his village upbringing, lies in an ability to absorb influences from other cultures and cuisines that he has experienced in traveling the globe. Since graduating from the Culinary Institute of America, Hari has worked in the food industry for more than 15 years—including stints at renowned New York restaurants like Aquavit and Daniel. His other cookbooks include Modern Indian Cooking and My Indian Kitchen. Hari lives in New Jersey and appreciates everything that cooking has brought to him.Jack Turkel has been a professional photographer for more than thirty-five years. From the space shuttle and mountain tops to the uniqueness of his photographs of the everyday, his creative eye has expertly captured an impressive list of subjects and settings.
He did the photography for both My Indian Kitchen and Easy Indian Cooking. He is now focusing his experience on the art of food photography and styling.
Now time to reveal one recipe which I tried from this book, love the simplicity of this recipe. Chef used red pumpkin and masoor dal in this recipe. But I prefer yellow arhar dal instead of masoor dal which gives nice texture and flavour to this recipe. Hari's grandmother made this recipe by using an Indian variety of orange pumpkin but any kind pumpkin or hard squash will work well. Love this healthy wealthy soup with lovely edge of sweetness.
Ingredients:
1 Cup split Pigeon Peas/ tur dal
150Gm Pumpkin, Peeled and Diced
4 Cup Water
1/2 Tsp. Turmeric Powder
Salt to Taste
2 Tbsp. Oil
1 Tsp. Cumin Seeds
2 Dried Red Chilies, whole
4-5 Fresh Curry Leaves
1/2 Tbsp. Ginger Paste
1 Green Chili, Chopped
1 Tomato, Diced
1/2 Tsp. Red Chili Powder
2 Tbsp. Fresh Coriander Leaves, Chopped
1/2 Lemon Juice
Instructions:
Wash and rinse the dal and pumpkin separately.
Boil the pumpkin, dal with water, turmeric and salt in pressure cooker till to two three whistles. Remove the surface scum that collect on top. Keep aside.
Heat the oil in a large saucepan over medium heat. Add the cumin seeds and sizzle them.
Add the dried red chili peppers, curry leaves, ginger and green chilies, tomatoes and red chili powder. Cook and stir continuously.
Add cooked lentil and pumpkin mixture. Mix well, adding more water as needed.
The consistency should be like a soft porridge.  Adjust the salt as needed.
Add coriander leaves and lemon juice and stir well.
Serve hot with Indian flatbread.