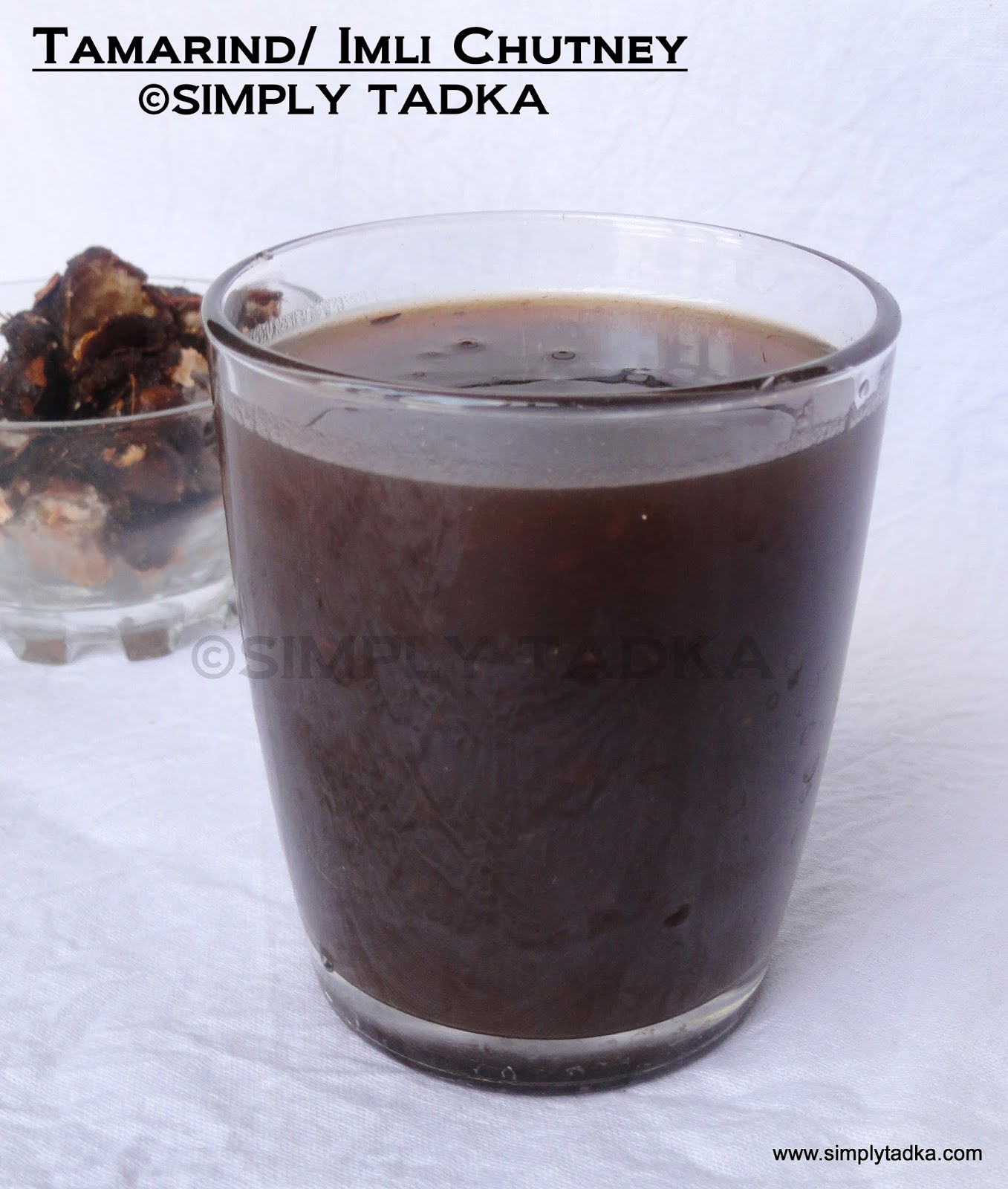 Last Updated on
Preparation Time: 20-30 Minutes
Cooking Time: 10 Minutes
Servings: 1 Cup
Category: Side Dish- Sauces
Ingredients
1/2 cup Tamarind/ Imli
2 tbsp. Sugar
2 tsp. Chili powder
1 tsp. cumin seed
Salt to taste
Instructions:
Soak the tamarind in 3/4 cup of warm
water for 30 minutes.
Squeeze out the pulp from the tamarind
mixture.
Heat oil in a pan, add cumin seed when
its crackles.
Add tamarind pulp and boil 2 minutes.
Add the sugar, chilli powder, cumin
powder and salt and mix well.
Boil 5-10 minutes.
Strain the mixture and serve the Imli
Ki Chutney with snacks and starters.