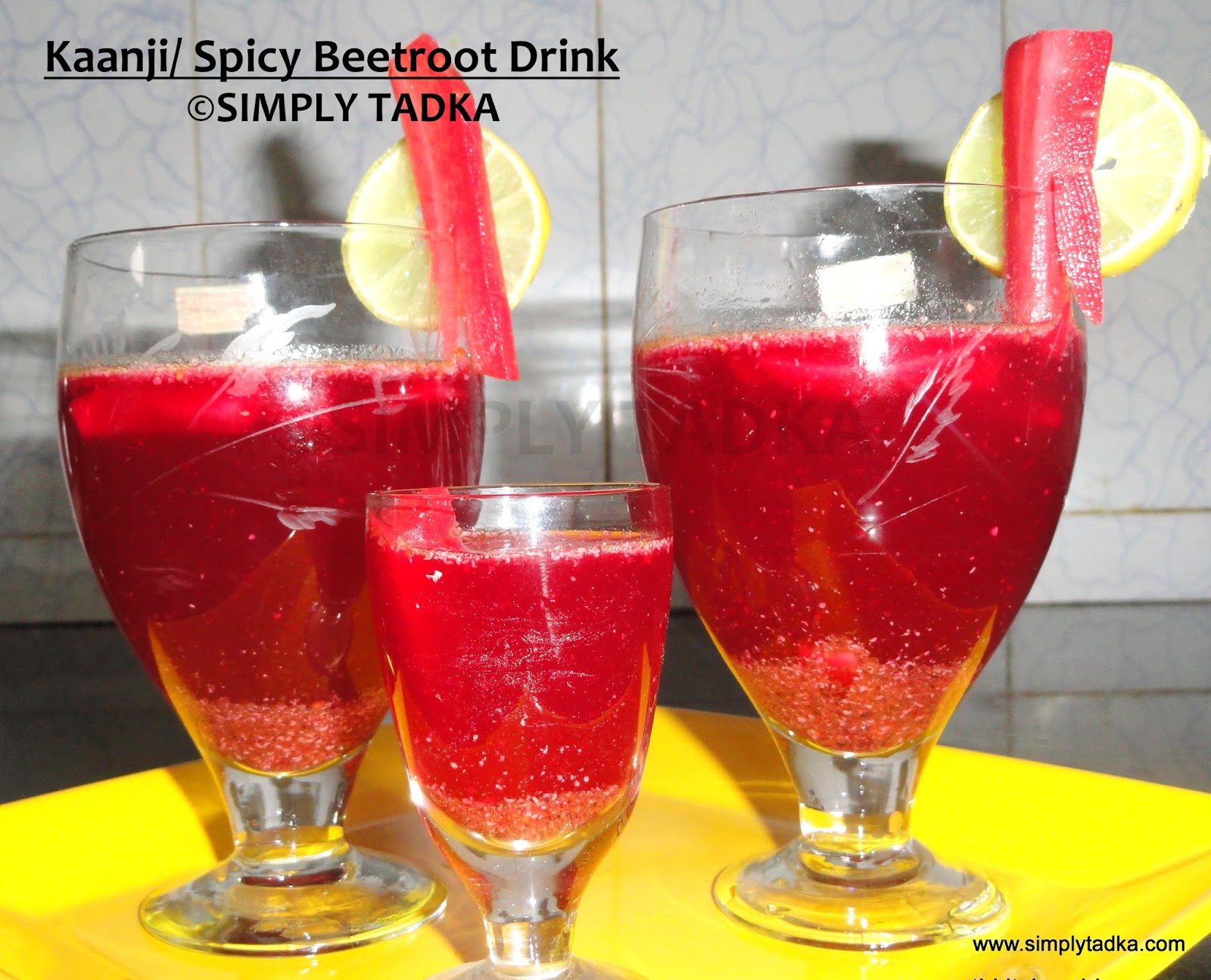 Last Updated on
Preparation Time: 20 Minutes
Cooking Time: NA
Servings: 1 Litre
Category: Beverages & Drink
Ingredients
3-4 Carrots medium
sized, peel and cut in (2 inch) long strips
1/2 Beetroot peel
and cut in long strips
Salt to taste
2 Tbsp. Mustard
seeds (rai powder)
1 Tsp. Black salt
1/2 Tsp.
Red chilies powder
1/2 Tsp. Roasted
cumin powder
1 litre Water
Few drops of
mustard oil
Lemon wedges for
garnish
Instructions:
Peel and wash the
carrot and beetroot in large bowl or martaban (meethi ka bartan).
Add all spices,
water, and mustard oil.
Now cover it and
leave for 2-3 days. Just stir it daily one time.
After 2-3 days
it's become salty and colour becomes change. Now tasty kaanji is ready.
Serve with lemon
wedges.
Note:
Keep Stirring this drink once a day, and if its become more spicy then add more water.