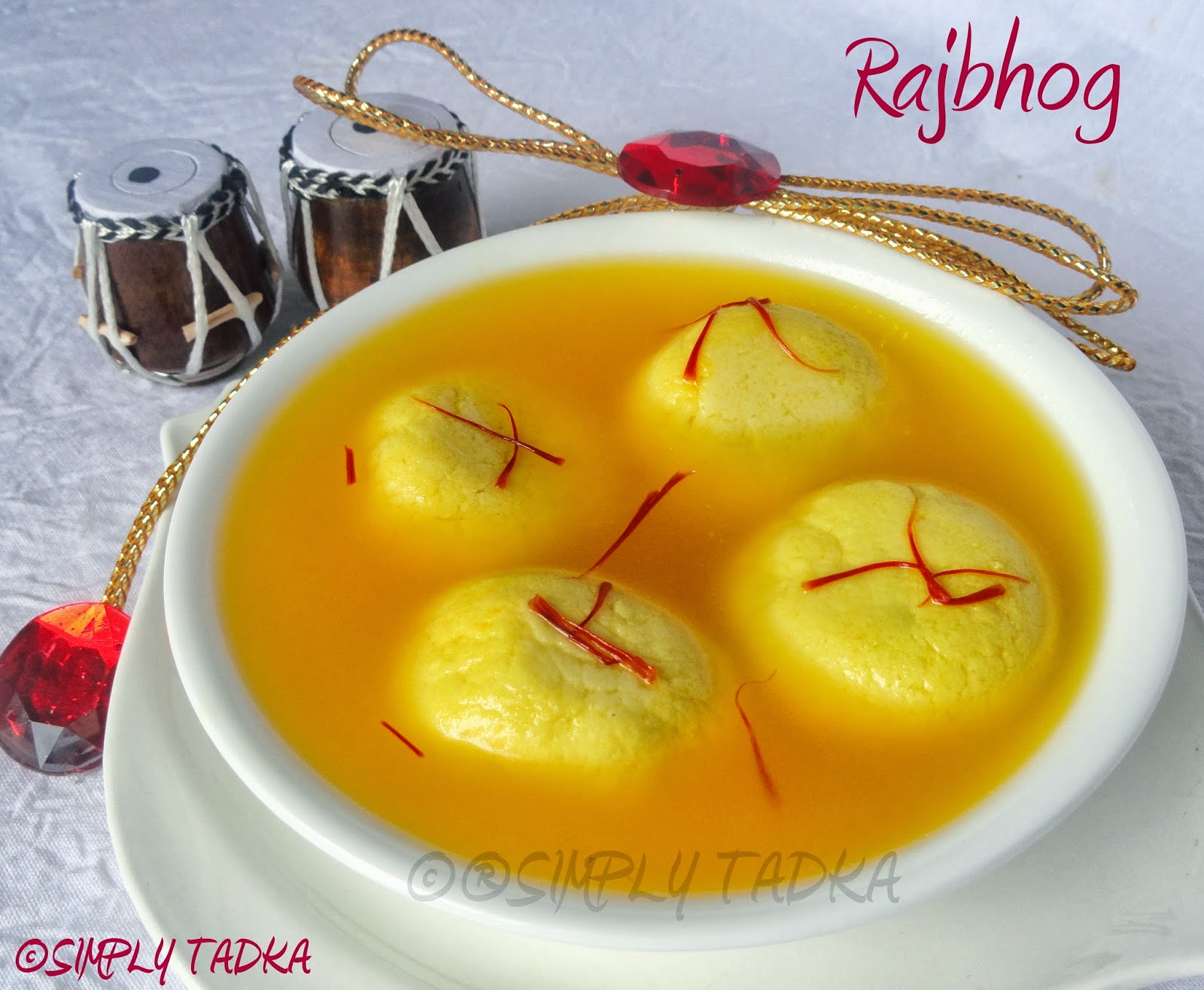 Last Updated on
Rajbhog is Indian Mithai which prepared with
chenna (cottage cheese) and saffron, and served in sugar syrup. As it's our
first announcement so I choose quite simple recipe under Indian Sweets. I adopt
this recipe from Chef Sanjeev kapoor's food portal.
For this recipe, you have
to knead the chenna with sooji and maida and stuffed with khoya and pistachios and
served in cardamom flavor sugar syrup. This recipe is quite same as Bengali rasgulla
but quite different in part of stuffing and its color is yellow.
Preparation
Time: 20 Minutes
Cooking
Time: 30 Minutes
Servings: 12
Category:
Indian Sweets
Ingredients:
2 Cup Chenna/
Cottage Cheese
1 Tsp. Refined
Flour/ Maida
1 Tsp. Semolina
24 Pistachios,
Blanched
1 Tsp. Green Cardamom
Powder
4 Cup Sugar
Few Saffron Strands
Instructions:
Knead the fresh
cheena until to smooth.
Add refined flour and semolina and knead it
gently. Divide into twelve equal
portions.
Blanch the pistachios in water for 5 minutes
and peel it and keep aside.
Add 2-3 pistachios in each portion of chenna
and form into small round ball form.
Combine sugar with three Cup of water. Bring
it to a boil and make thin sugar syrup.
Remove scum, if any and add cardamom powder
in syrup for flavor.
Add stuffed chenna balls into sugar syrup.
Cover and cook for 15 minutes on high flame
or until they are almost double in size. Keep aside to cool.
Soak the saffron strands in hot water and
keep aside.
Add saffron color in cool syrup and refrigerate
to chill.
Notes:
Personally I don't like food color or preservatives in
food. For this recipe, I was soaked few saffron strands in warm water and get original
kesari/ saffron color which is good for health too.
Enter your email address:
Delivered by FeedBurner