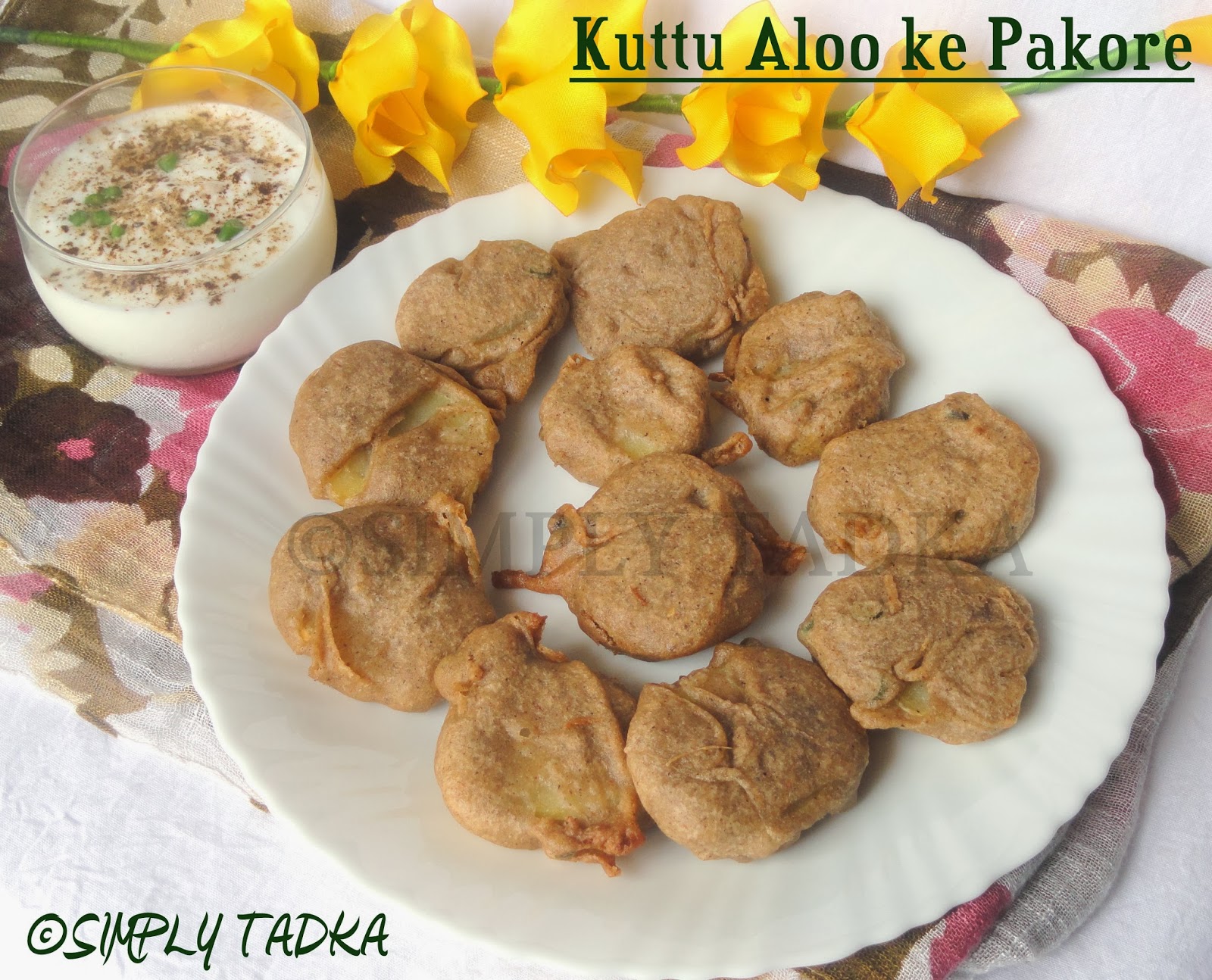 Last Updated on
Everyone is busy in Navaratri celebration,
this nine day festival celebrated in a big way throughout the country in
different form. Indian festival cannot be complete without food but there are
some rules for Navaratri Food that known by Phalahar or falahar or Vart ka
khana or satvik bhojan. Only vegetarian food is allowed, even you cannot prefer
onion and garlic. Only rock salt and black pepper are used instead of common
spices.
This time I shared very simple and crunchy
appetizer, "
Kuttu Aloo ke Pakore
" or "
Buckwheat Potato Fritter
" which
prepared same as aloo bhajiya. But we have to use buckwheat flour instead of
besan/ gram flour and rock salt instead of normal salt. You can serve this
recipe with green coriander chutney as snack or with curd as main course. For more
Falahar recipes check this link
Navaratri Food
.
Preparation Time:
15 Minutes
Cooking Time:
20 Minutes
Servings: 4
Category:
Falahar
Ingredients:

1 1/2 Cup Kuttu Ka Aata/ Buck Wheat Flour
4 Large Potatoes
3 Green Chilies, chopped
3 Tbsp. Green Coriander, chopped
Rock Salt to taste
Black Pepper Powder to taste
1 Tsp. Roasted Cumin Powder
Oil, for frying
Instructions:
Combine all ingredients together in large
bowl except potatoes and oil.
Add enough water to make smooth consistency
batter.
Peel and cut the potatoes into round and thick
form.
Heat the oil in wok on medium flame for
frying the pakoras.
Dip the potato slices one by one and fry them
in small batches until to golden and crisp.
Drain them on kitchen towel and serve with
curd and chutney.
Notes:
You can use other vegetables also instead of
potatoes like cauliflower, paneer or shakarkandi.
Enter your email address:
Delivered by FeedBurner