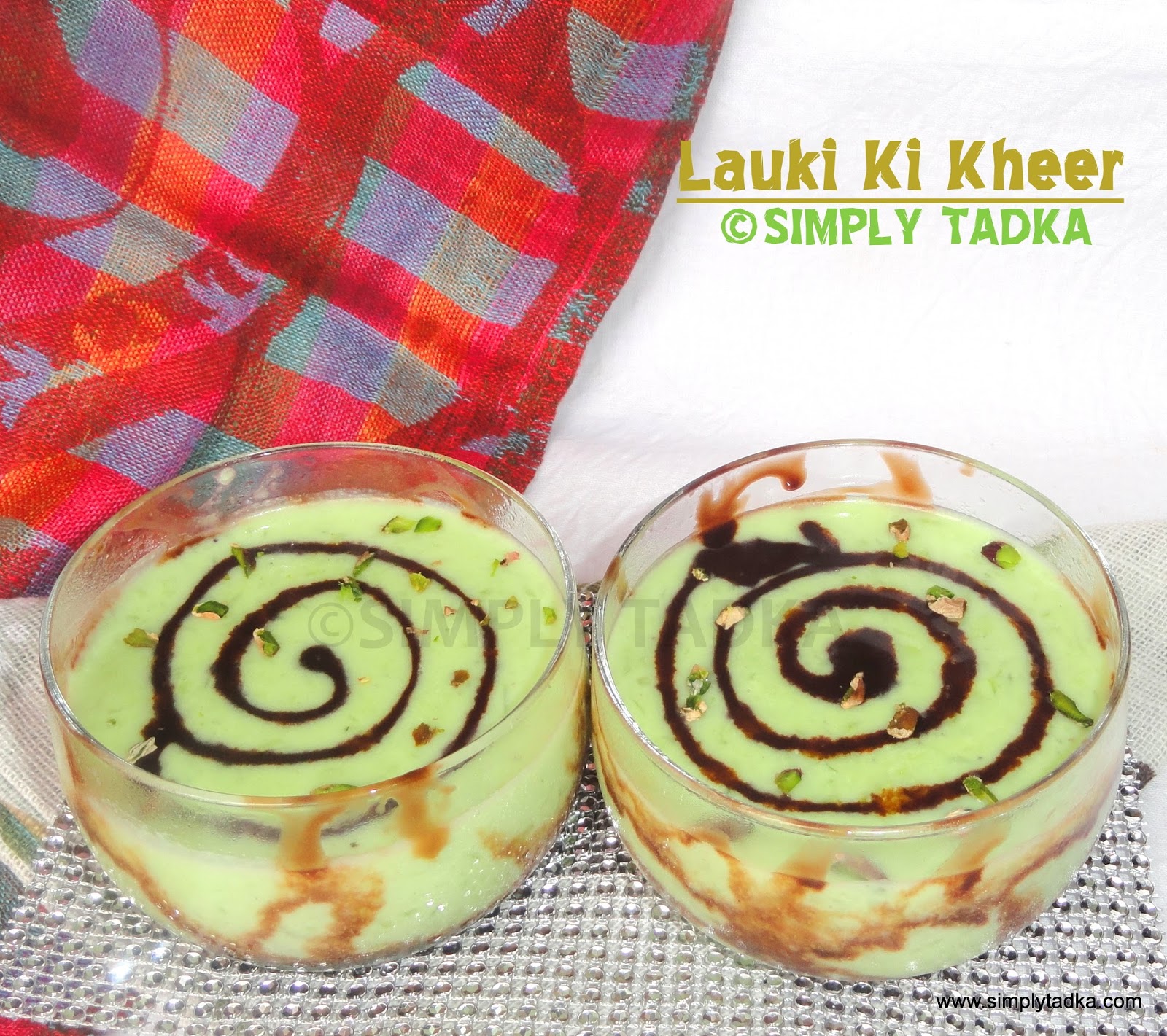 Last Updated on
Today I post very simple and easy recipe from
Indian cuisine i.e. "Lauki ki Kheer or Bottle Gourd Indian Pudding" which starts
with next alphabet L. This recipe comes under fusion category, where I was
present Indian sweet with chocolate syrup. Green gourd and chocolate both color
makes this dessert so wonderful and delicious. For this recipe, you have to
cook lauki with milk and sugar till to thick consistency and you can serve hot
or chilled form which you prefer.
Preparation
Time: 15 Minutes
Cooking
Time: 30 Minutes
Servings:
4
Category:
Indian Dessert
Ingredients:
1 Cup Bottle gourd
4 Cup Milk
1/2 Cup Khoya/ Mawa
3/4 Cup Sugar
1/2 Tsp. Cardamom Powder
Few Drops of Rose Water
Few Pistachios, for garnishing
Chocolate Syrup, for garnishing
Instructions:
Boil the milk in thick and deep bottom
pan.
When milk starts boiling, add grated
bottle gourd in the milk.
When milk consistency becomes thick, add
grated khoya and mix well.
Add rose water and cardamom powder and
cook for 15-20 minutes till to thick consistency.
Add the sugar in milk and cook for 5-7
minutes more.
Serve in the individual bowl and garnish
with chocolate syrup and chopped pistas.
Note:

For bright green color, I have used 2-3
drops of green color.
You can skip the chocolate with chopped
nuts.
Enter your email address:
Delivered by FeedBurner