Last Updated on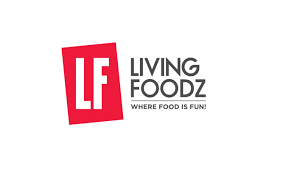 Food is a worldwide concept that easily attracts the audience across the globe. Today every foodie wants to enjoy and understand food with a focus on its values and taste like never before. Food values and lifestyle changes have been increasing rapidly in India. Even when eating alone, food choice is influenced by social factors because attitudes and habits develop through the interaction with friends and family.
Cookery shows, food contest, magazines, food blogs and internet are the main sources of lifestyle influences around the world. Today's lifestyle is quite attractive, full on street light, big malls and road side food…. We love the nightlife of the city. We Indian easily adopt a new food culture and move one place to another in search of good food.
Food lifestyle changes include how to eat, what to eat and how to cook. Facebook, twitter and more social media sites can easily influence your food style. The fast food version has evolved with changing lifestyles of the young Indian population.
Keep yourself ready for a new style of living, food, liquor, travel and wellness, Switch your boring and contemporary channel with a new food channel Living Foodz. Upgrade your food lifestyle and enjoy five star restaurant dining experience right at your home.
Living foodz is the new destination for the food and entertainment which has been developed according to Indian Market. Zee entertainment has announced the launch of its new food channel Living Foodz, with focus on food, travel, wellness and lifestyle. The content of this channel has been picked according to both local and global audience's palates. Living Foodz channel conveys the modernistic and fun approach towards food and today's lifestyle.
You can call this channel pure foodtainment where you can explore food plus entertainment for both men and women across all age groups globally. The main agenda of this network is to raise the interest of audience in food and food related shows in India which makes the cooking more interesting for the Indian kitchen.
You can enjoy new cookery shows with new concepts hosted by popular chefs, restaurateurs and food critics like Ranveer Brar, Gautam Mehrishi, Rocky and Mayur, Vicky Ratnani, Kunal Kapur and more. All are my favorite culinary chefs in India.
Let's look at some prime shows like Food Xpress, hosted by Rocky and Mayur, a trail of most exciting and incredible food journey to discover India's specialist, exotic and extreme food. Chef on Wheels, this show is about endless roads, a bike and chef and absolutely gorgeous farm fresh produce. Chef on Wheels goes back to where our fruits and veggies originate toorganic farms. You get to meet the people behind it while discovering places and stories unknown with Chef Gautam Mehrishi. The Great Indian Rasoi, The most authentic 'on the road' exploratory food show is back in its brand new season with Chef Ranveer Brar. Some other shows are Pickle Nation, Good Food America, Vickypedia and Peggy's Kitchen Cures.
Living Foodz is a part of Living Entertainment brand of channels and here are other four channels related to lifestyles that are Z Living (Indian Lifestyles), Living Homez (houses), Living Travelz (travel) and Living Rootz (culture and history). The channel will be available across all DTH providers from 11 Sept. 2015 and will be broadcast 24/7.
The channel will specialize in exploring the evolving social status of food. Welcome to a whole new world of foodtainment, where food is fun!  As a food blogger, I'm quite very excited to explore this channel, can't wait any more…. Stay Tune!