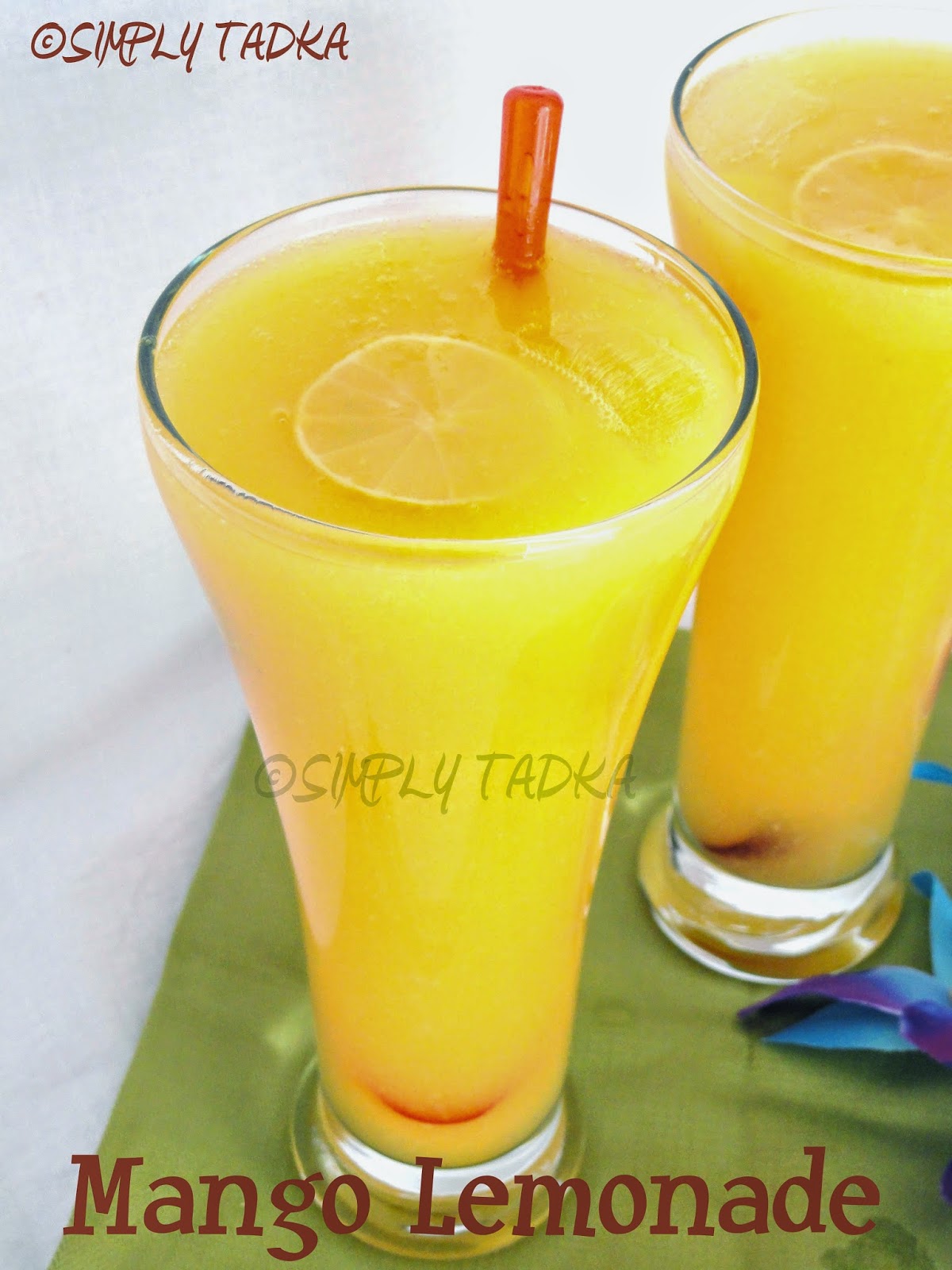 Last Updated on
Mango lemonade is a cool and refreshing drink
in this summer. It has contains both flavor of mango and lemon. Mango has lots
of vitamin c and good for heath too. Mango adds an exotic taste in beverages
and gives wonderful flavor to lemonade.
Preparation
Time: 10 Minutes
Cooking
Time: 0 Minutes
Servings: 4
Category: Beverages
Ingredients:
2 Ripe Mangoes
1 Lemon
Sugar as per taste
1/2 Tsp. Black Salt
1 Litre Soda water
Few Ice-cubes
Lemon Wedges for Garnishing
Mango Wedges for Garnishing
Instructions:
Wash and peel the mangoes. Chop and blend the
mangoes with sugar as puree form.
Add lemon juice, black salt and mix well.
At the time of serving, add soda water and ice
cubes in pitcher.
Garnish with mango wedges and lemon wedges
and serve chilled.
Notes:
Add sugar as per taste, depend of mango
sweetness.
Tags: how to prepare mango lemonade, Mango recipes,
Aam recipes, Aamras, Fruit, Summer special, summer drinks, drinks and
beverages, easy drinkable recipes, party recipe, mango lemonade recipe, beverages
recipes, lemonade recipe, lemon, soda water. 
Enter your email address:
Delivered by FeedBurner