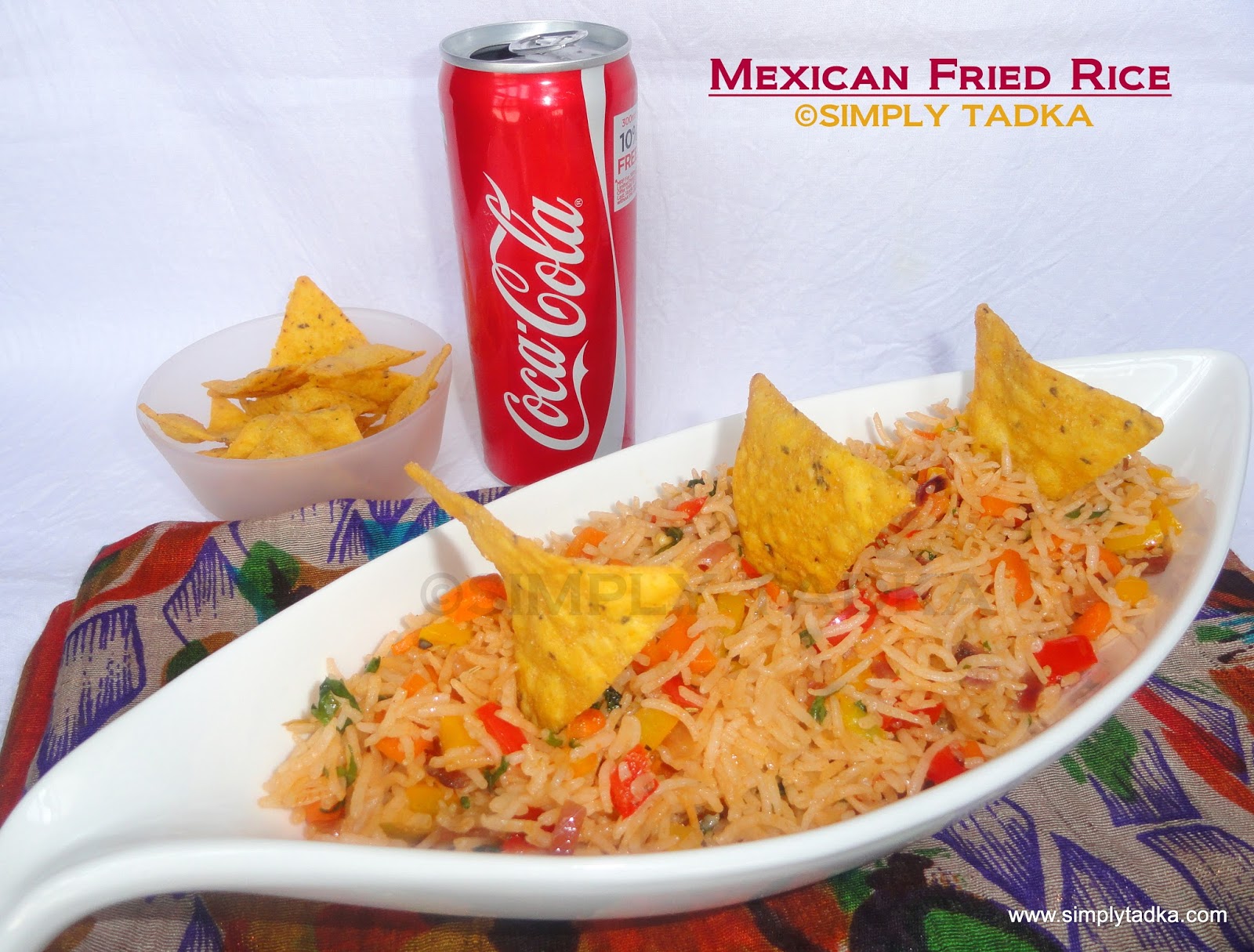 Last Updated on
Mexican fried rice is side dish which made
with white rice, peppers, herbs and ketchup.
It's a great option for working lunch, parties and get together with
friends. Personally I was enjoyed this recipe a lot with my mom in lunch menu. You
can serve this Mexican fried rice with tomato salsa or any dip which you like
most.
Preparation
Time: 20-25 Minutes
Cooking Time:
20 Minutes
Servings: 3
Persons
Category: Mexican Cuisine
Ingredients:
2 Cup Boiled Rice
1 Medium Onion, chopped
1 Carrot
1 Red Bell Pepper, chopped
1 Yellow Bell Pepper, chopped
1 Green Chili
1/2 Tsp. Ginger Paste
1 Tsp. Mixed Herbs (Oregano, parsleys,
rosemary)
1 Tbsp. Tomato ketchup
1 Tsp. Red Chili Sauce
Salt to taste
1 Tbsp. Oil
1 Tbsp. Green Coriander, Chopped
Instructions:
Heat the 1 tbsp. canola oil in pan.
Add green chili, ginger paste and onion and
sauté till to translucent.
Add chopped carrots and cook till to little
soft.
Add both bell peppers and sauces and mix
well.
Add herbs and rice. Cook for 5-7 minutes more
and adjust the salt as per taste. Mix well.
Garnish with chopped coriander and
serve hot with beans or corn chips.
Enter your email address:
Delivered by FeedBurner