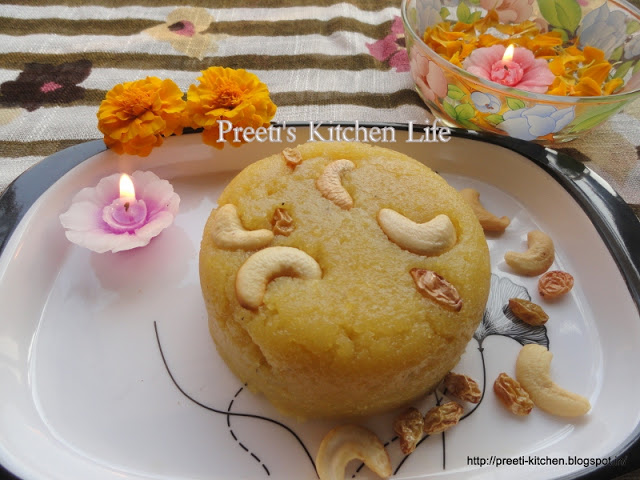 Last Updated on
The halwa/ halva mean sweet which mostly made by
Indian on every occasion of happiness, for halwa there is no need of any
celebration…. But in winter season or festival time, we all made halwa first in
own home. There is two type of halwa one is flour based and second is nut
based.
In India, there is various types of Halwa/halva or
Pudding you can say like gajar ka halwa, moong dal ka halwa, sooji ka halwa or
aatte ka halwa. This time I made with lentils, for this I choose Moong dal/
skinless split green gram or Yellow split gram.
According to BM#22, I choose Diwali Special Theme,
Under this I prefer to prepare Moong Dal Ka Halwa First which is great option
for upcoming Diwali Celebration because it very healthy and yumm. You can
preserve this halwa for 3-4 days in winter days in airtight glass with lid. It's
really superb in taste and one of mine favourite all time halwa.
You can add saffron for color and nuttier with some
more flavours of nuts. For more richness you can add khoya/ mawa or condense
milk.
Preparation Time: 8-10 hrs
Cooking Time: 1 hr
Servings: 3 people
Ingredients:
1 Cup Skinless Split Yellow Gram/ Moong Dal
3/4 Cup Sugar or up to taste
1/2 Cup Ghee/ Clarifying Butter
1 Cup Milk
1/2 tsp. Green Cardamom Powder
Few Raisins and Cashews
Directions:
Wash and soak the Lentil in water for overnight. Now make a smooth
paste in grinder with little water. Heat the Non-stick Pan or wok. Add ghee
till to hot. Add lentil paste and stir continuously, non-stop with ladle. This
part is very tough to stir continues especially for new ones, It's takes more strength.
Add more ghee if required and keep stirring
on medium flame till to dal aroma's come.
Now when the dal ghee releases, add milk and cardamom powder and stir
continually and then sugar on medium flame. Keep the heat low and break lumps if
formed while adding the sugar and milk. Cook till to shiny look. Now remove from the fire and serve with raisins
and cashews.
Note: Cook raisins and cashews with
little ghee or you can use without cook too.
Submit this recipe with following events:
Blogging Marathon page for the other Blogging Marathoners doing BM#22
Kid's Delight Hosted by Rasya
Diwali Bash event Hosted by Cooks Joy Celebrate Diwali Navratri Event hosted by simply food
My diwali Basket event hosted by Pallavi
60days to Christmas by Priya