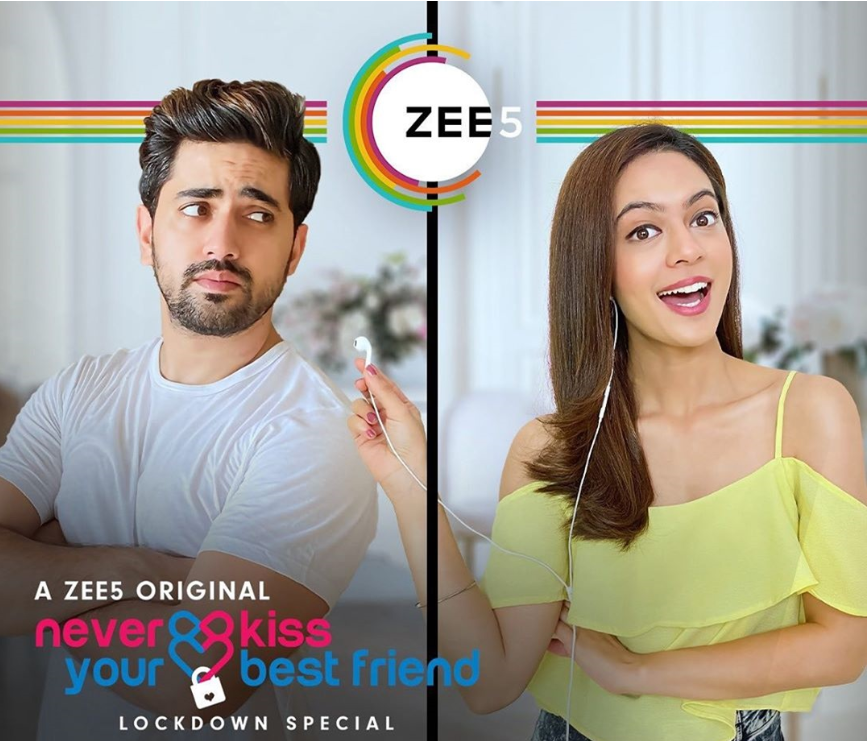 This lockdown special edition has been shot by the actors from their homes. After winning the audience's heart with the first season, Zee5 web series "Never Kiss Your Best Friend" is here again with a lockdown special edition.
ZEE5 has announced the release of a special edition of a "Never Kiss Your Best Friend- Lockdown Special Edition" Starring Anya Singh and Zain Imam as lead roles. This special edition is all set to premiere on 18th June 2020 exclusively on ZEE5, produced by Sarita Tanwar and Niraj Kothari.
Never Kiss Your Best Friend, A heart-warming story that redefines the rules of friendship. The story revolves around two best friends, Tanie and Sumer, who meet after seven years of separation. Anya and Nakkul Mehta both play as Tanie and Summer in the first season and released in January 2020.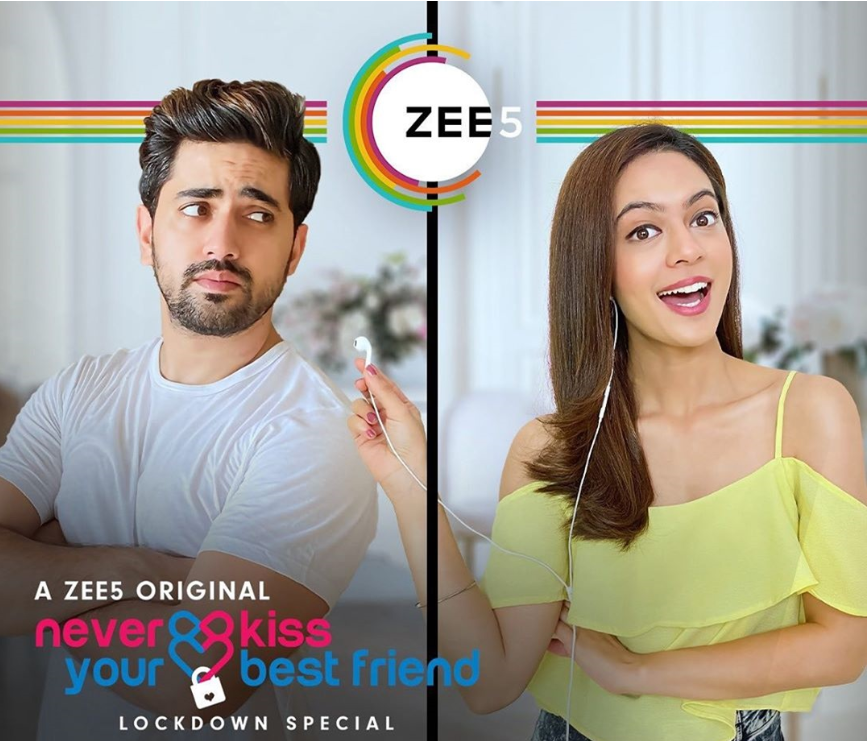 In season2, the show has been shot during the lockdown from their homes.  Anya Singh returns as Tanie with Zain Imam for the new season "Lockdown edition" with online dating concept. Tanie is now a social media star and best-selling author and her mom is managing her PR.  She is in distress after her breakup with Sumer. Her social media followers to drop drastically. To get her popularity back on track, Tanie fakes a relationship with Zayed, the first guy she kissed. But will fake love transform into something special?
The story of Never Kiss Your Best Friend lockdown special Edition is synonymous to the current situation, from rekindling with our exes or procrastinating on our past love. The show is going to be fun and romantic, with lots of comedy and drama. This special season again co-wrote by Sumrit Shahi and Durjoy Datta. Nikki Walia again continues as Tanie's Mother and other characters played by Javed Jaffery, Anup Soni and Juhi Babbar. 
During this lockdown, Relationships have grown stronger amongst people and we all went under complete nostalgia. We used to love old friends and maybe even old relationships. If you are really getting bored during this lockdown and follow social media influencers, you might find this more interesting.
Share your dating experience under lockdown in comments and tell us if you would choose your Ex or Next? 
Internet challenges are the new fun things to do right. Watch Tanie and Zayed take on these fun challenges only on Never Kiss Your Best Friend –Lockdown Special Edition On Zee5. Now