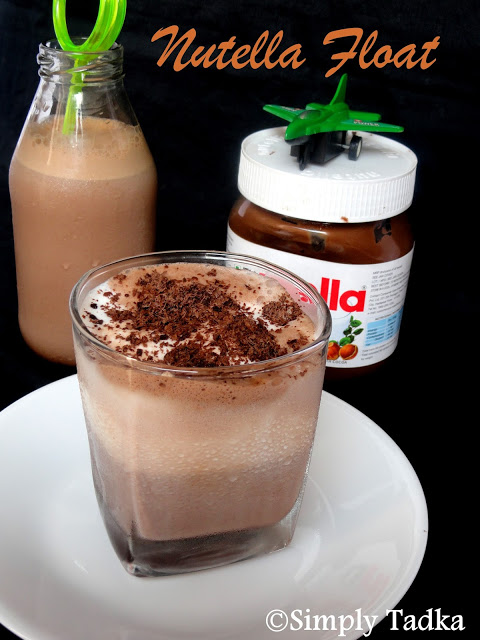 Last Updated on
I choose Nutella
float under BM # 55 series for 3rd week, nutella float is easy and
simple recipe which made with milk, nutella and vanilla icecream. In this
recipe, you can replace the vanilla icecream with coffee or chocolate flavor.  Love the flavor and creamy froth on the top of
nutella float.
Preparation Time: 5 Minutes
Cooking Time: 0Minutes
Servings: 2
Category: Beverages
Ingredients:
2 Cups Milk
1/2 Cup Nutella
Few Drops Of Vanilla Essence
6 Scoops Vanilla
Ice-cream
Chocolate,
Grated for garnishing
Instructions:
Blend the
nutella, milk, vanilla essence and 2 scoops of ice-cream together and keep aside.
Place the 2
scoops of icecream in each glass and pour the nutella milk in glass.
Garnish with
grated chocolate and serve chilled.
Tags: Nutella
Float, how to make nutella float at home, nutella shake, nutella recipes, easy
nutella recipes, nutella milk, kid's favourite recipe, chocolate recipe, milk
recipe, beverages, icecream recipes.
Enter your email address:
Delivered by FeedBurner