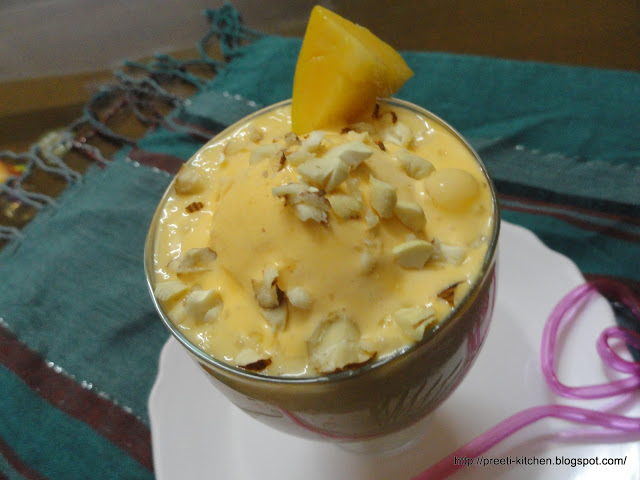 Last Updated on
Mango milk shakes mostly
people prepared in this coming summer season but when you add ice- cream and
nuts in that…increase little more taste….its thick and creamy texture…..makes
too yumm. Hope all kids and adults like this nutty mango shake with ice-cream
in this summer season.
Ingredients
1 cup ripe mangos (peel
and chop)
2 cup milk
1/2 tbsp. sugar
1 tbsp. finely chopped
almonds and cashews
3 scoops mango ice-cream
Ice cubes
Directions
Blend the all ingredients
together with the help of hand blender or mixer. Now pour into glasses, and top
with one scoop of mango ice-cream and sprinkle few chopped nuts (almond and
cashew).
Serve chilled and
enjoy!!!
Submit this shake recipe with following events:
Blogging Marathon page for the other Blogging Marathoners doing BM#15