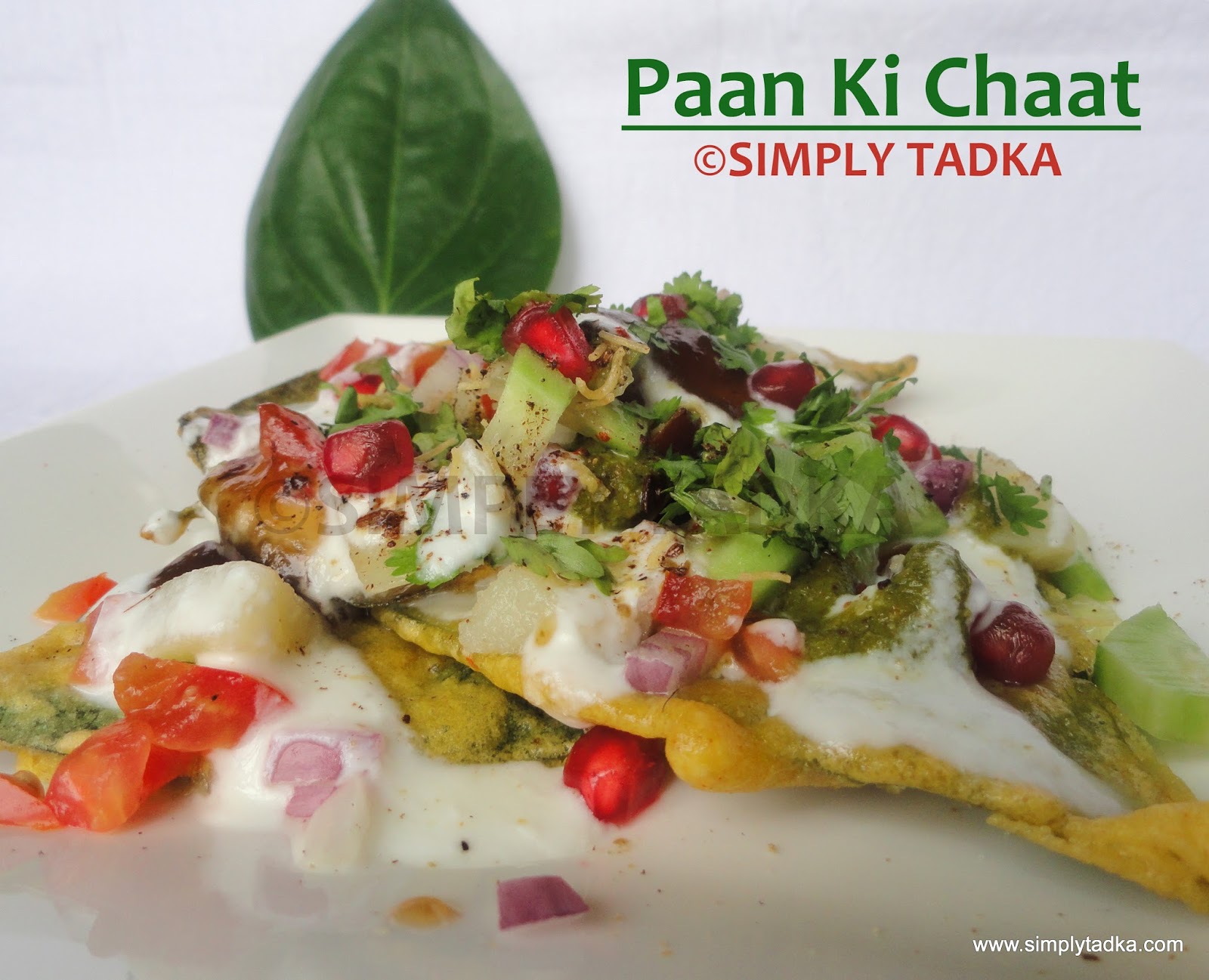 Last Updated on
Paan is leaf which known by betel leaves in English.
Mostly whole the Asia or especially in India, people consume paan as mouth
freshener after dinner with tobacco or supari.
Even paan can be serving in form of Indian
sweet or dessert. But this time I had change the role of paan completely. I was
prepared "Paan Ki Chaat" for my viewers, hope they will like it.
For this recipe, you have to give crunchy and
crisp texture to paan with frying procedure. Then serve with sauces, curd and spices as
Indian street chaat like dahi bhalle or tikki. In this recipe, I prefer to add potatoes,
cucumber, onion, tomatoes, coriander and pomegranates. But you can skip or
change the any add-on ingredients as per choice.
Today people may purchase street food for a
number of reasons, such as flavor, taste and innovation are some reasons. Street
food is ready to eat food which available in a street or public places. These are
little cheaper than restaurant food.
Preparation
Time: 15 Minutes
Cooking
Time: 20 Minutes
Servings:
4
Category:
Street Food
Ingredients:
12 Paan/ Betel leaves
1/2 Cup Gram Flour
1 Potato, boiled and chopped
1 Cucumber, chopped
1 Onion, chopped
1 Tomato, chopped
1/2 Cup Green Coriander Chutney
1 Cup Curd
1/2 Cup Tamarind Chutney/ Sweet Chutney
Red Chili Powder to taste
Roasted Cumin Powder to taste
Black Pepper Powder to taste
Salt to taste
Chaat Masala to taste
Pomegranate
Sev
Green Coriander, chopped
Oil for deep frying
Instructions:
Wash and clean the paan or betel leaves.
Mix the gram flour, salt with little
water to make thick consistency batter.
Heat the sufficient oil in wok on high
flame.
When oil is hot enough, spread the batter
on paan leaf and fry them one by one in oil on low flame.
Place the crisp and crunchy paan leaves
in plate.
Add chopped potatoes, onion, tomatoes,
cucumber and pomegranate over the leaves.
Add green chutney, sweet chutney and
curd.
Sprinkle salt and spices according to
taste.
Garnish with pomegranates, sev and green
coriander on the top.
Paan ki chaat is ready to serve.
Enter your email address:
Delivered by FeedBurner