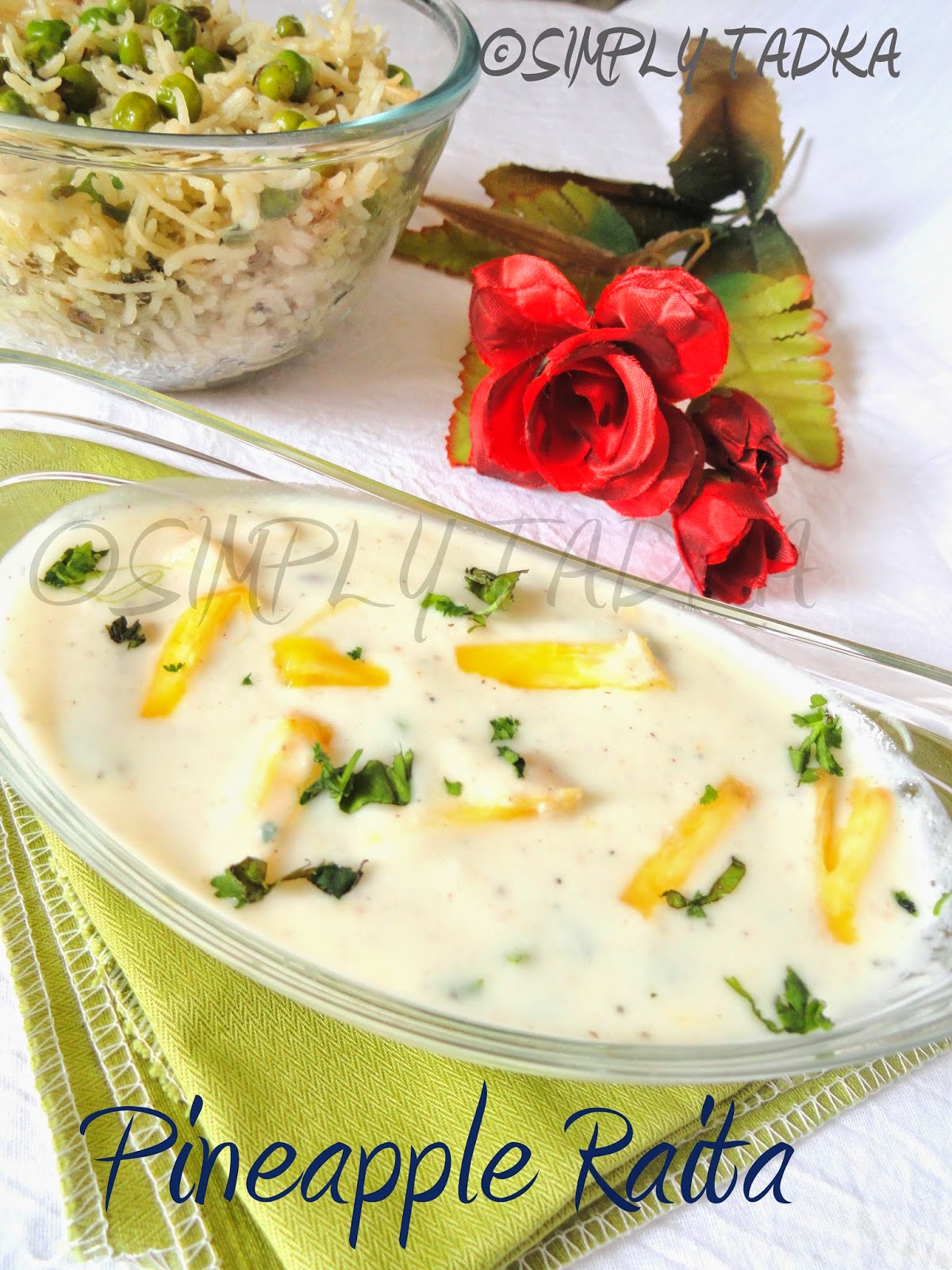 Last Updated on
Pineapple Raita is a very simple and easy
to make recipe within two minutes. Most probably whenever I visit any restaurant with
friends and family; always prefer pineapple raita in my meal. For raita, we
needs fresh, sweet and creamy texture yogurt which served chilled with fresh
pineapple slices. You can serve pineapple raita with rice or paratha, naan. If you
are looking for more raita recipe…
click here
.
Preparation
Time: 10 Minutes
Cooking
Time: 0 Minutes
Servings:
4
Category:
Raita
Ingredients:
2 Cup Pineapple, chopped
2.5 Cup Fresh Yogurt
3 Tsp. Sugar
Salt to taste
1/2 Tsp. Black Pepper
1/2 Tsp. Roasted Cumin Powder
Few Green Coriander Leaves, chopped
Instructions:
Strain the curd or yogurt using muslin
cloth.
Add Sugar, salt, black pepper, cumin
powder and mix well.
Add chopped coriander and pineapple and
mix well.
Serve chilled Pineapple raita with pulao.
Notes:
You can add any another fruit like
pomegranate, cherry which makes more attractive.
Adjust the sweetness and saltiness as per
tastebuds.
Tags: How to make pineapple raita, easy curd or yogurt recipes,
how to prepare anannas raita at home, easy and quick raita recipe, some side
dish recipes.
Enter your email address:
Delivered by FeedBurner