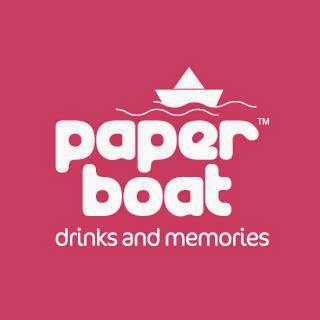 Last Updated on
From the last three month, I was busy in my
new life… that's call marriage. It's a wonderful time which I want to enjoy
with new family. But now I came back with new recipes and some more product
reviews for my lovely reader.
Two months
back, I received a proposal from the marketing team of Paper boat drinks brand
regarding product review on my space. I get a courier from paper boat drinks with
pack of seven pouches, each flavour packed in attractive and aluminium lined
paper pouches. When I opened the box, it had seven pouches of drinks in flavour
of aamras, Jamun kala khatta, jaljeera,
kokum, aam panna, golgappe ka pani, imli ka amlana. I completely influence
with the name of product, Paperboat which went into memories of childhood when
we made small paper boats in monsoon season…. Childhood memories make us happy
anytime. After that, it's amazing shape and color of packaging makes excited. It's
really amazing and fresh in taste which maintains quality and quantity both
equally in one packing. My husband loved this product and all range specially
Jamun Kala khatta flavor which remind us childhood most favourite drink.
Positive
reactions:
·
Easy to
serve and sip.
·
Fresh and flavourful
in taste, good for upcoming summer season.
·
Easy to
carry in travelling and eco-friendly packaging.
·
No
preservatives and completely healthy drinks.
·
Product is
very economical as per quality and quantity from the both aspects.
Life line of
Paperboat
Paperboat run by industry
veterans and they have team of four fantastic directors from varied backgrounds
are Neeraj Kakkar, James, Suhas Misra and Neeraj Biyani. Behind every
successful drinks or flavour, they have childhood memory.
Why call it Paperboat?
Why call oxygen, oxygen? Why call the sun, the sun? Why call anything,
anything? Why not complete nomenclatural anarchy, while we're at it? That would
be nice though. A world where an apple could be a zeppelin, where potatoes
could be elephants… where anyone could be anything they wanted to be. Every
sentence would be a mystery. People wouldn't speak, they would 'unravel' to
each other.
Some
Flavors of Paper boat….
Kokum
Jaljeera
Jamun Kala Khatta
Imli Ka Amlana
Golgappe Ka Pani
Aampanna
Aamras
Price: these drinks come in pouch of 250ml for
30 INR will be available at all departmental stores across India.
Serving
suggestion: Shake and
serve chilled.
Thanks to
Paperboat team for sending me such a flavorful and refreshing pouches.
Enter your email address:
Delivered by FeedBurner