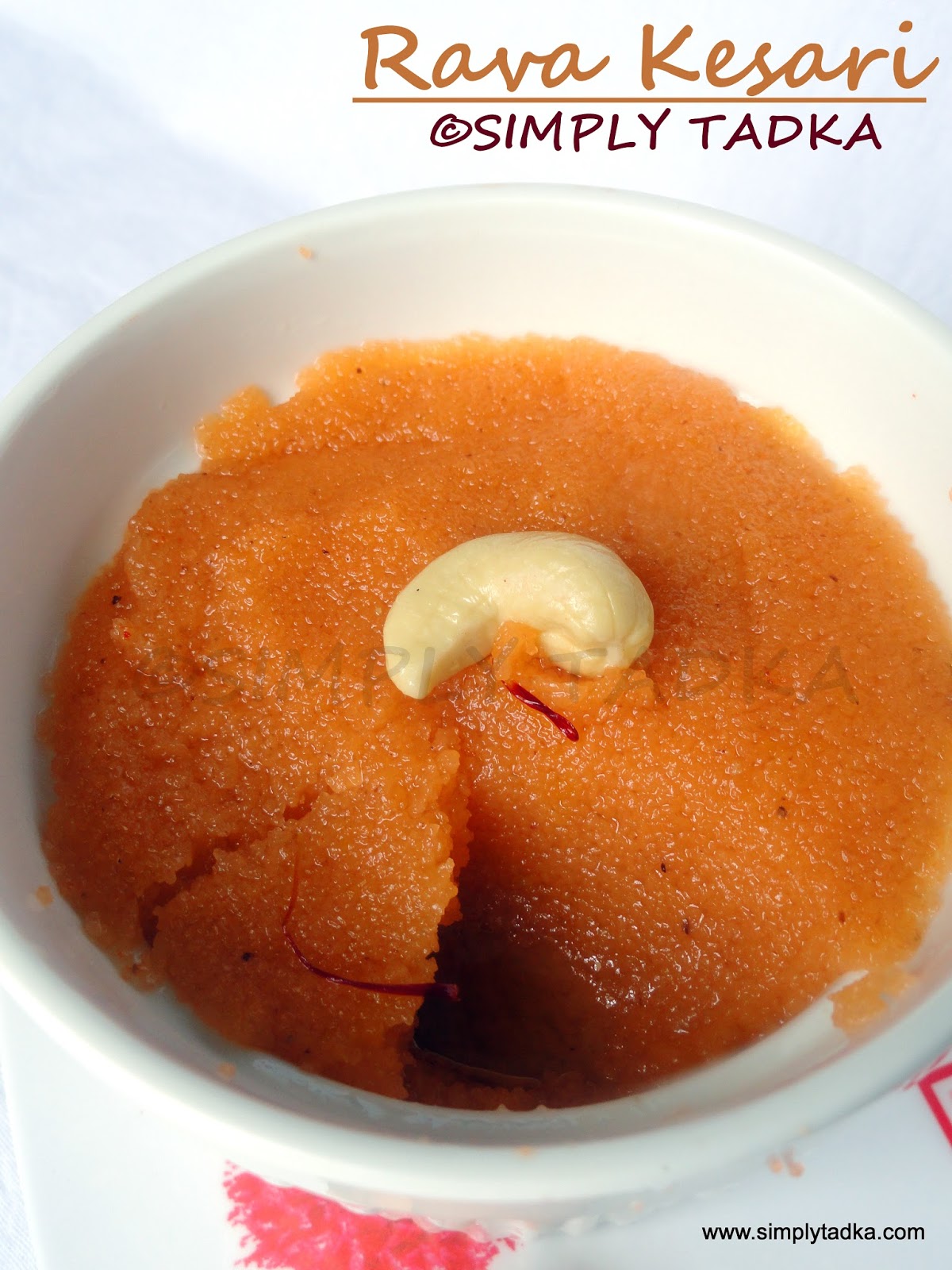 Last Updated on
In India, Rava kesari or Indian semolina pudding
is very popular Indian halwa or sweet which serves in special days. In north
side it's called sooji ka halwa but in south side, people add little color and saffron
which gives kesari texture and calls Rava kesari. It's a very easy and simple recipe to makes
with semolina, ghee and sugar; all three are basic ingredients of this recipe.
When
you roast the semolina in ghee, you have to little bit careful for semolina
color, it's not be under cook or overcook. To avoid lumps, you have to add boiling water
into small batches and stir constantly while adding water. For crunchy bites,
you can add shallow fried raisins, almonds or cashews on the top while serving.
Preparation
Time: 10 Minutes
Cooking
Time: 15-18 Minutes
Servings: 3
Category:
Indian Sweets
Ingredients:
1/2 Cup Semolina
1/4 Cup Clarifying Butter/ Desi Ghee
1 Cup Water
1/2 Cup Sugar
1/2 Tsp. Cardamom Powder
Few Strands Saffron
2 Drops of Orange Color
Cashews, for garnishing
Instructions:
Heat the ghee in non-stick pan and side by
side boil the water in another pan.
Add the semolina in ghee and roast till to
light brown color.
Soak the saffron into 1 tbsp. milk separately.
Add the boiling water into semolina and stir continuously
to avoid lumps.
Add saffron milk and 2-3 drop of orange
color.
Stir till to semolina becomes fluffy and
absorbs whole water.
Add sugar and mix again. Now it's look alike
glossy and shiny.
Add shallow fried cashew halves and serve
hot.
Note:
You can avoid the orange color. Add more ghee
for glossy and shiny outlook.
If you want pudding little crisp, then add 1
tbsp. gram flour during roasting semolina.
Enter your email address:
Delivered by FeedBurner