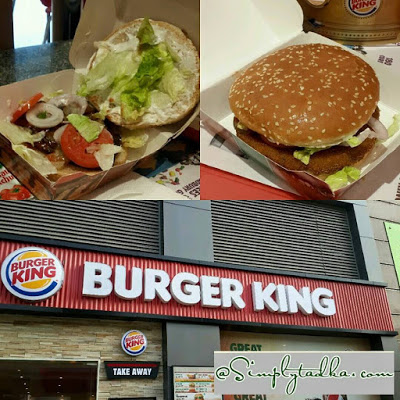 Last Updated on
Burger King had launched some refreshing
coolers, it suits to summer season to beat the heat and available in two
flavors were mango tango and peach lemonade. Mango Tango was chilled drink
which based on mango compile with some flavors of herbs and chilies. Other side
peach lemonade was second chiller which taste like lemon based, little salty
and tangy.
Second thing they start in own menu as starter
i.e. Hi Fries which include crisp and 9mm thick fries with three different
variations. Fries includes cheesy fries (simple crisp fries serve with creamy
cheese), cheesy Italian fries (spicy and little sweet sauce with herbs and
olives) and last one is cheesy chicken fries (which serve with minced spicy
chicken). Personally I prefer cheesy Italian fries which give nice texture and
enhance the taste of fries.
Every day, more than 11 million
guests visit BURGER KING® restaurants
around the world. And they do so because our restaurants are known for serving
high-quality, great-tasting, and affordable food. Founded in 1954, BURGER KING® is the second largest fast food
hamburger chain in the world with about 13,000 restaurants operating in 100
countries. The original HOME OF THE WHOPPER®, our commitment to
premium ingredients, signature recipes, and family-friendly dining experiences
is what has defined our brand for more than 50 successful years.
Two Guys with a flaming passion…. "On a hot Miami day in 1954, Dave Edgerton
and James McLamore set out on a mission to create the perfect burger broiler
with their own hands. They wanted to redesign the traditional broiler to infuse
flame-grilled goodness into every burger it created. Dave and James succeeded
in creating a burger unlike any in the world, and Burger King was born.
So foodies, make sure to visit the
place of taste and feel like king and enjoy the burgers and fries with special
summer chillers with family members @ Burger King.
Tags: BurgerKing, Burgers, Fries, Simplytadka, Restaurantsreview, Review, Reviewbysimplytadka
Enter your email address:
Delivered by FeedBurner