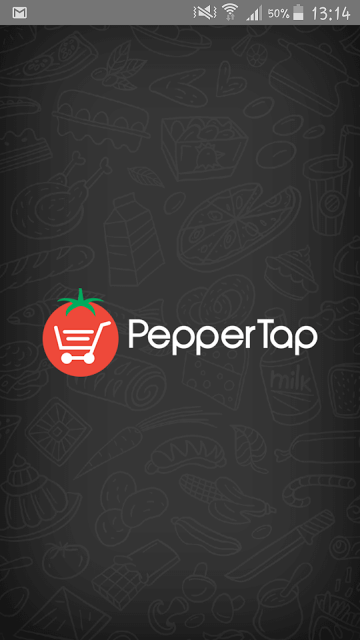 Last Updated on
PepperTap is a grocery application on your
smartphone, which delivers groceries and staples within two hours of placing
the order, at your doorsteps. These days everyone is busy working, we don't
have enough time to go market and place an order for fresh and seasonal fruits
and vegetables and other household products.
These days everything is available on
Internet. Just click on one button and you can get things on hand without any
physical hangout or bargains. You have to visit multiple shops for different
items, for example Fruit shop, kirana shop, vegetable shop, you have to simply
place the order from your smartphone and enjoy the convenience.
PepperTap, which was launched in November
2014 in Gurgaon, today covers all of Delhi NCR, Bangalore, Hyderabad, Chennai,
Chandigarh, Jaipur, Kolkata, and Pune, with plans to expand into smaller cities
as well. It delivers goods in seven categories: fruits and vegetables, food and
drinks, staples and spices, breakfast and dairy, bath and body, home and
hygiene, and baby needs. It promises to deliver within two hours of placing the
order (between 10AM and 10PM) or you can place the order in advance.
PepperTap offers free delivery over Rs. 250
or Rs 50 shipping charges below that. They offer COD facility plus accept the
payment via cards. PepperTap app currently available on iOS and Android for free.
The product listing is easy and convenient to
add in to shopping bag. You can increase or decrease the quantity with simple +
or – sign. There is also a bar at the bottom which displays the total amount of
the products you have picked so far. Most of them items had a great deals
compare to local market prices. The vegetables and fruits looked fresh and
hygiene wrapped in plastic bag. Overall I'm quite satisfied with PepperTap
service. It's completely user friendly application and easy to operate.
The developers of this app have very smartly
divided all the grocery items into separate categories. This makes it very
simple while browsing through the categories. Following
categories are available at App…
Fruits and
Vegetables
Food and Drink
Breakfasts and Dairy
Staples and Spices
Bath and Body
Home Hygiene
Baby Needs
Providing a
great service to customer, with grocery app like PepperTap, you can order every
day and get the groceries at doorsteps.
Enter your email address:
Delivered by FeedBurner