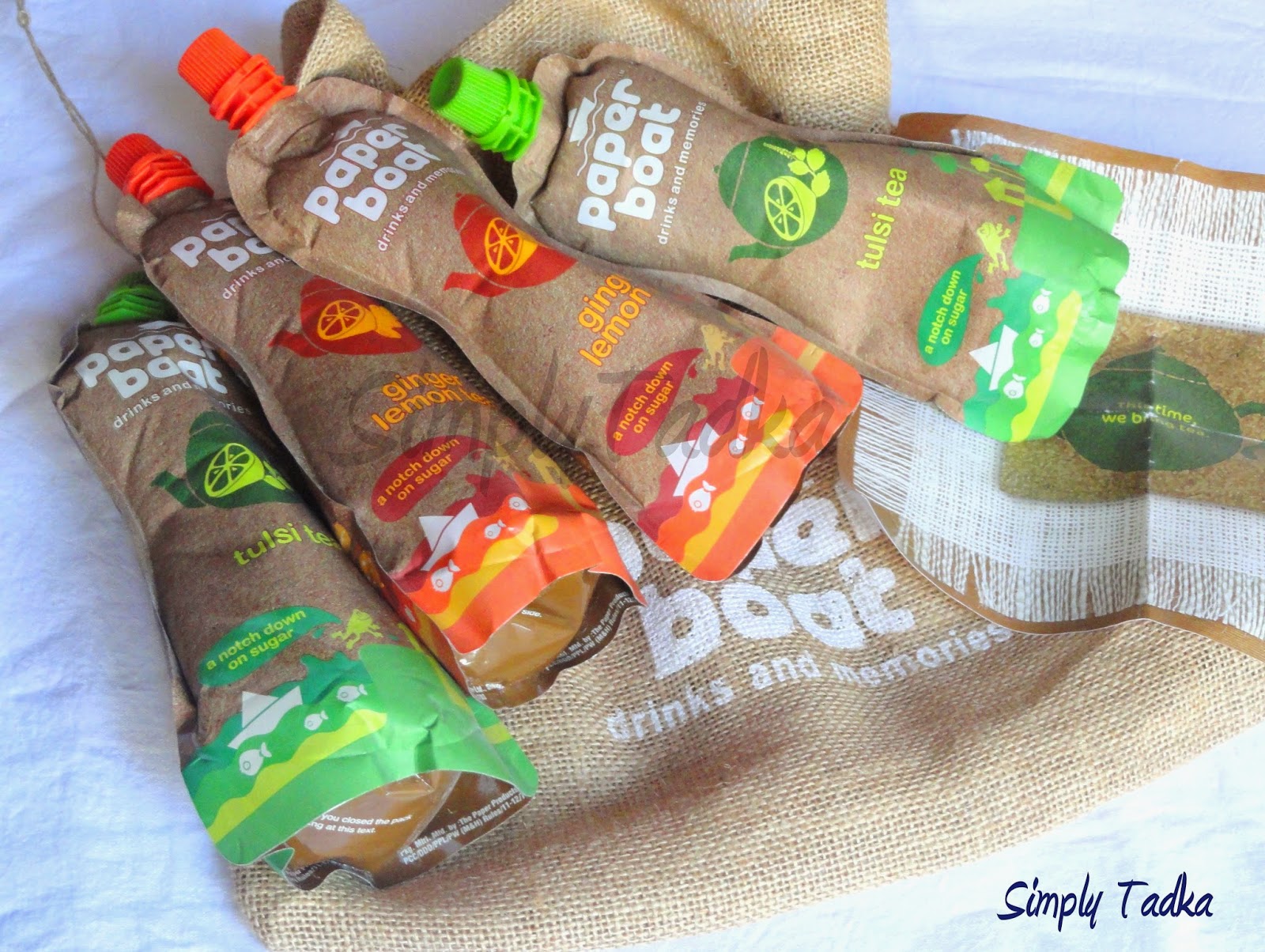 Last Updated on
Tea is essential part of our day to day lives which refresh us or work as stress buster. Regularly, I prepared my tea with flavor of cardamom, holy basil leaves and crushed ginger at home.
One more time paper boat brand connect with
www.simplytadka.com
for new launched range of paper boat's iced tea in flavor of tulsi and ginger- lemon. It contains flavors and antioxidants, which boost up our immunity power.
To check my last review for paper boat click here
Paper boat make honest Indian beverages with no preservatives, no fuss and ergo, no added color and no hoopla with eco-friendly packaging. They make traditional sub continental drinks. In paperboat, current variants are gol gappe ka pani, jaljeera, kokum, aamras, kala khatta, imli ka amlana. It comes in two new flavors of Indian tea- Ginger Lemon and Tulsi in iced tea line. These flavors are good for health and reduce the stress. Personally I'm Iced tea lover but I love the packaging, shake and sip style which attracts me a lot. Now come to flavors of these teas.
Ginger Lemon Tea is quite good in flavor of ginger and lemons, mild flavor of tea, average taste of sweetness. If you want to serve this drink in front of guest, just shake the pack and pour in tall glass and serve with fresh lemon wedges and lots of ice cubes. Overall Average response
Tulsi Iced Tea is really good and healthy in taste, lovely flavor of tulsi, perfect sweetness, again mild taste of tea. If you want to serve tulsi flavor tea, just shake and pour into glass and serve with lots of ice cubes and straw. Overall refreshing and good in taste.
Recommendation: Personally I vote for Tulsi Iced tea.
Price: These drinks are easy to get in any departmental store at affordable price, you have to pay just 30rs for 250ml pack.
PS: A special thanks to Hector Beverages and Paper Boat for free samples and it's completely my opinion, not paid review.