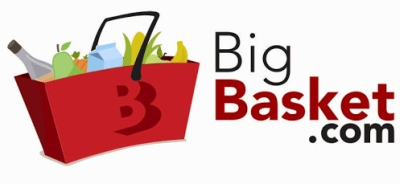 Last Updated on
E-commerce is destination of every shopper who wants to shop. I always prefer
to shop safe when we go with online shopping.
BigBasket.com
is popular online
food and
grocery store
in India. It is user friendly portal with proper
division of different segments like vegetables, fruits, personal care,
household, dairy products, meats, beverages and more.
You can get free delivery on purchase of rs1000 and above. Through Online
grocery shopping, you can save the time and fuel both, even gets everything
which we used in day to day life at our doorsteps. No one have enough time to
get stuck in traffic jams, waiting in long queues, heavy shopping bags and more
reason to shop online and for that BigBasket.com is perfectly fit. You can
explore and shop new food and grocery items or as per need from the comfort of
your home or offices at any time. Currently they offer the services only in
four zones: Hyderabad, Pune, Mumbai and Bangalore.
What is BigBasket.com?


BigBasket.com (Innovative Retail Concepts Private
Limited) is India's largest
online food and grocery store
. With over 10,000
products and over a 1000 brands in our catalogue you will find everything you
are looking for. Right from fresh Fruits and Vegetables, Rice and Dals, Spices
and Seasonings to Packaged products, Beverages, Personal care products, Meats –
we have it all.
Here some points which help us to choose BigBasket.com:
They deliver the vegetables, fruits and
grocery in good condition and packed in plastic or cling wraps.
Cash on delivery or Card: You can pay money in
cash on delivery or card. Personally I prefer COD because through this we can get
more satisfaction in product quality as fruits and vegetables are perishable
goods.
Time to time BigBasket.com gives good offers
and discounts on grocery items compare to supermarkets or kirana store.
You can
easily return the products if not satisfy with quality, they follow friendly
return policy.
Hope I will get the opportunity to shop @
BigBasket.com, when they start the delivery in Delhi/ NCR. I'm sure my review
on Online store- "BigBasket.com" helps to other in shopping.
Good Luck
BigBasket.com for future and Happy Shopping.
Enter your email address:
Delivered by FeedBurner