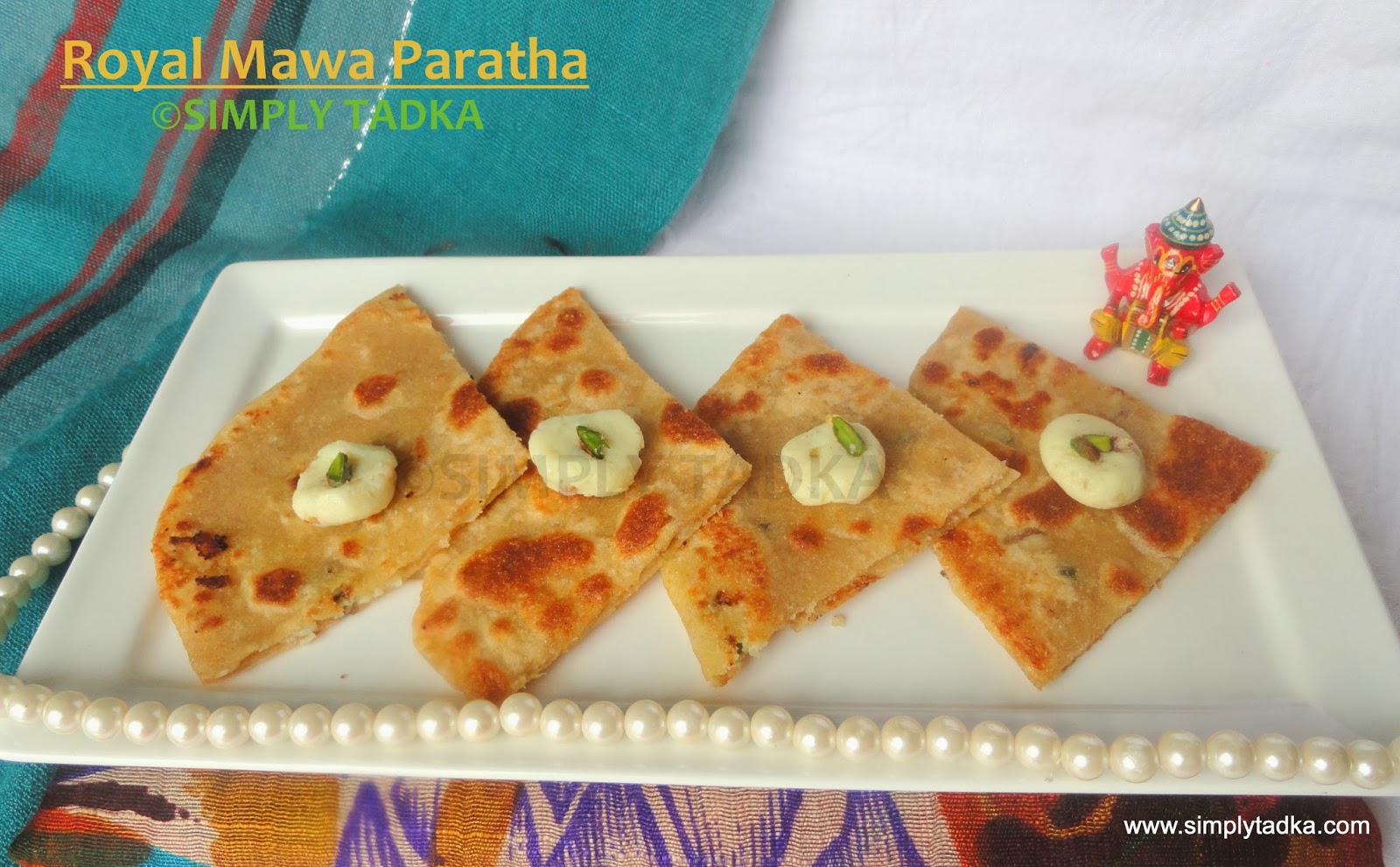 Last Updated on
Royal Mawa Paratha is sweet flatbreads which
prepared with wheat flour dough and stuffed with khoya/unsweetened condense
milk and dry nuts. You can serve these parathas as festive food on special
occasion with kheer or rabri.
For this recipe, you have to prepare sweet
stuffing with khoya and chopped nuts, roll with kneaded flour in same way as
roti and cooked until to golden and crisp. You can be prepared round, triangle,
square or any shape of paratha.
Preparation
Time: 15 Minutes
Cooking
Time: 10 Minutes
Servings: 4
Category: Festival
Food
Ingredients:
2 Cup Wheat Flour
Clarifying Butter/ Desi ghee, shallow frying
For Stuffing
1 Cup Mawa/ Khoya, grated
10 Cashews, chopped
10 Pistachios, chopped
10 Almonds, chopped
1 Tsp. Cardamom Powder
Few Saffron Strands
1/2 Cup Sugar
Instructions:
Combine all ingredients of stuffing together
in one bowl.
Knead the firm dough with wheat flour and enough
water.
Divide the dough into equal 10 portions. Roll
out the each portion into round form as chapatti.
Place the 2 tbsp. stuffing and close the
edges. Flatten and roll out again in round form.
Heat the griddle or tawa on medium flame and
place the paratha on tawa.
Cook on a tawa on
both the sides using desi ghee till to golden and crispy.
Repeat the same
procedure with remaining dough to prepare parathas.
Serve royal mawa paratha with kheer or rabri.
Enter your email address:
Delivered by FeedBurner