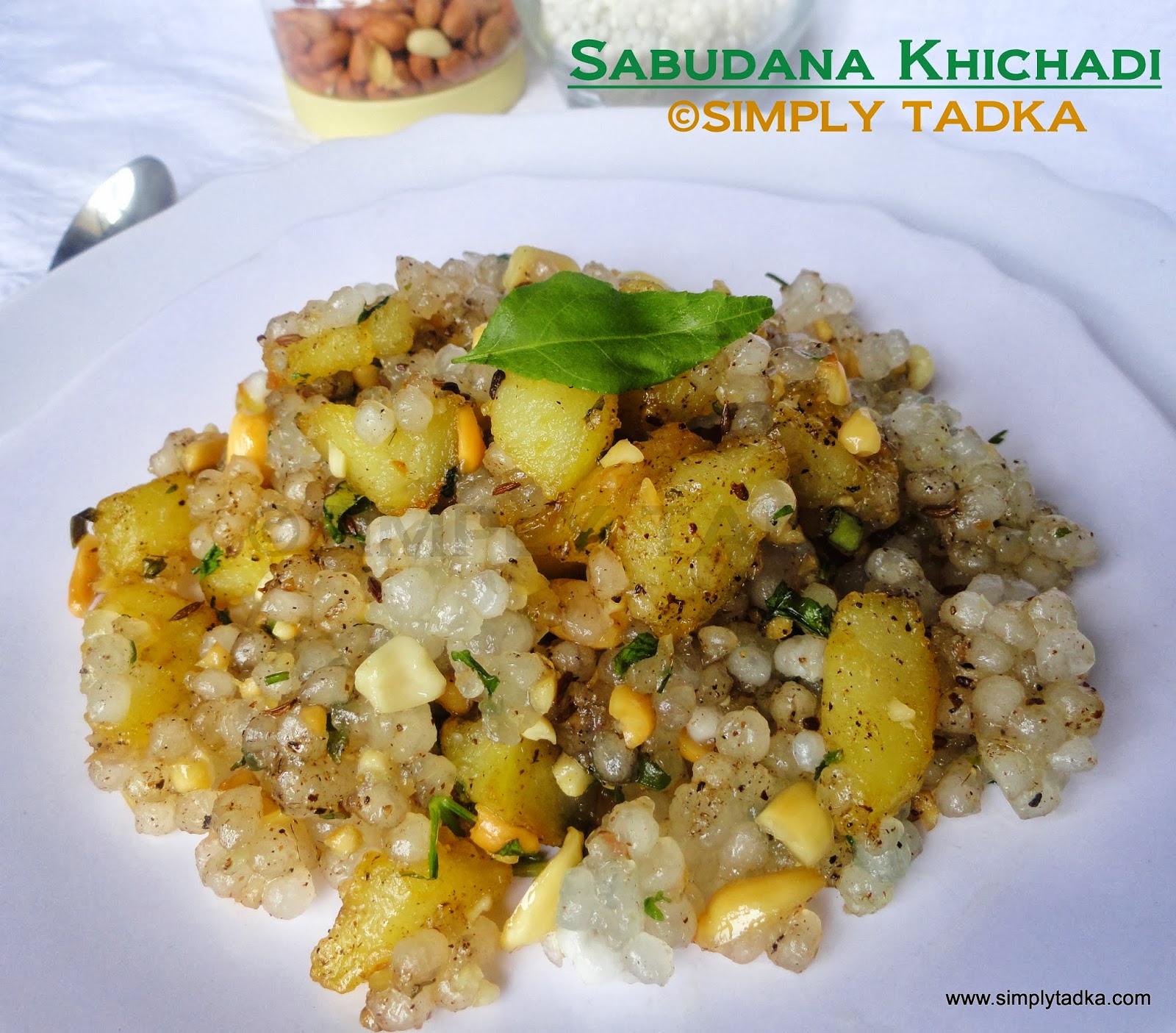 Last Updated on
First of all, Wish You Very Very Happy
Navratri to all my readers, May this Navratri Goddess Durga Maa fulfil all your
dreams and brings happiness in your life.
Generally Indian devotes nine days of
worshiping goddess in different way in different culture and celebrates with
family and friends by fasting on all nine days. The Navratri fast is observed from the
first day to the ninth day. Some people confine to milk and fruits during the
nine days. Most devotees take a single meal during the day. Non-vegetarian food
is totally avoided. Many people also avoid the consumption of onion and garlic
for the entire duration of Navaratri. So everyone wants some different recipes on
these days that call falahar or fast recipes.
Today I shared Sago Khichdi or
Sabudana khichdi. For this recipe, you have to soak the sago pearls in water
for atleast 5 hours and cook with roasted peanuts and fried potatoes. It's a very
tasty and healthy recipe for fasting days or you can cook this khichdi anytime
with few ingredients.
Preparation
Time: 4 Hours
Cooking
Time: 15 Minutes
Servings:
4
Category:
Falahari Food
Ingredients:
1 Cup Sago/ Sabudana
2 Potatoes, boiled
1/4 Cup Peanuts, roasted and crushed
2 Green Chili, chopped
Salt to taste
Black Pepper Powder to taste
Roasted Cumin Powder to taste
1/2 Lemon Juice
1/2 Tsp. Sugar
Green Coriander, for garnishing
For
Tempering
1 Tsp. Cumin Seeds
6-8 Curry Leaves
2 Tbsp. Ghee/ Oil
Instructions:
Soak the sago in water for 4-5 hours.
Squeeze out the water from sago.
Chop the potatoes in diced form and fry
them little golden. Remove and keep aside.
Roast the peanuts and crush them
slightly.
Finely chop the green coriander and green
chili.
Heat the non-stick pan and add ghee. Add
cumin seeds and curry leaves.
When they starts splutter, add green
chili, fried potatoes and roasted peanuts.
Cook for two minutes and add squeezed sago and
mix well.
Add salt, black pepper and cumin powder.
Cook for 5-7 minutes more.
Add sugar and lemon juice and mix well.
Remove from the fire and garnish with
green coriander.
Serve hot sabudana khichadi on navratari
days as fast meal.
Blogging Marathon page for the other Blogging Marathoners doing BM#33
Enter your email address:
Delivered by FeedBurner