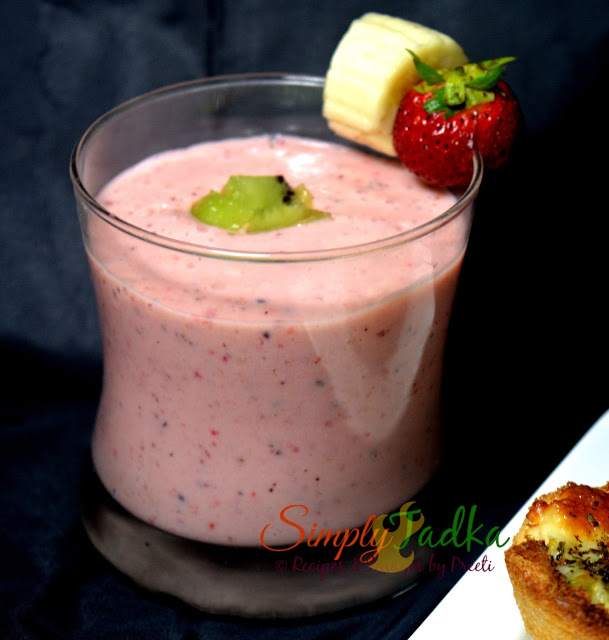 Last Updated on
Smoothies are healthy beverages when we used
right ingredients and right taste. You can prepare delicious and refreshing
smoothie at home with few ingredients.
Strawberry and Kiwi Smoothie is healthy and
delicious smoothie which prepared with kiwi and strawberries. To give nice
smooth texture, add banana and yogurt. If you don't like yogurt in smoothie,
add ice-cream for smooth texture.
Preparation time: 10 Minutes
Cooking
time: 0 Minutes
Servings:
2
Category:
Beverages
Cuisine:
Healthy
Ingredients
6 Strawberries, Chopped
1 Kiwi, Peeled and Chopped
1 Ripe Banana, Peeled and Chopped
1/2 Cup Yogurt
1/4 Cup Water or Milk or Juice
Instructions
Add all the ingredients to blender and blend
till to smooth consistency and serve chilled.
Tags: how to prepare strawberry kiwi smoothie,
smoothie recipe, summer cooler, beverages , blogging marathon, simply tadka,
fruit recipe , strawberry recipes, kiwi recipes, instant recipe, quick and
simple recipe, healthy recipe.
Check out the Blogging Marathon page for the other Blogging Marathoners doing this BM#72
Enter your email address:
Delivered by FeedBurner