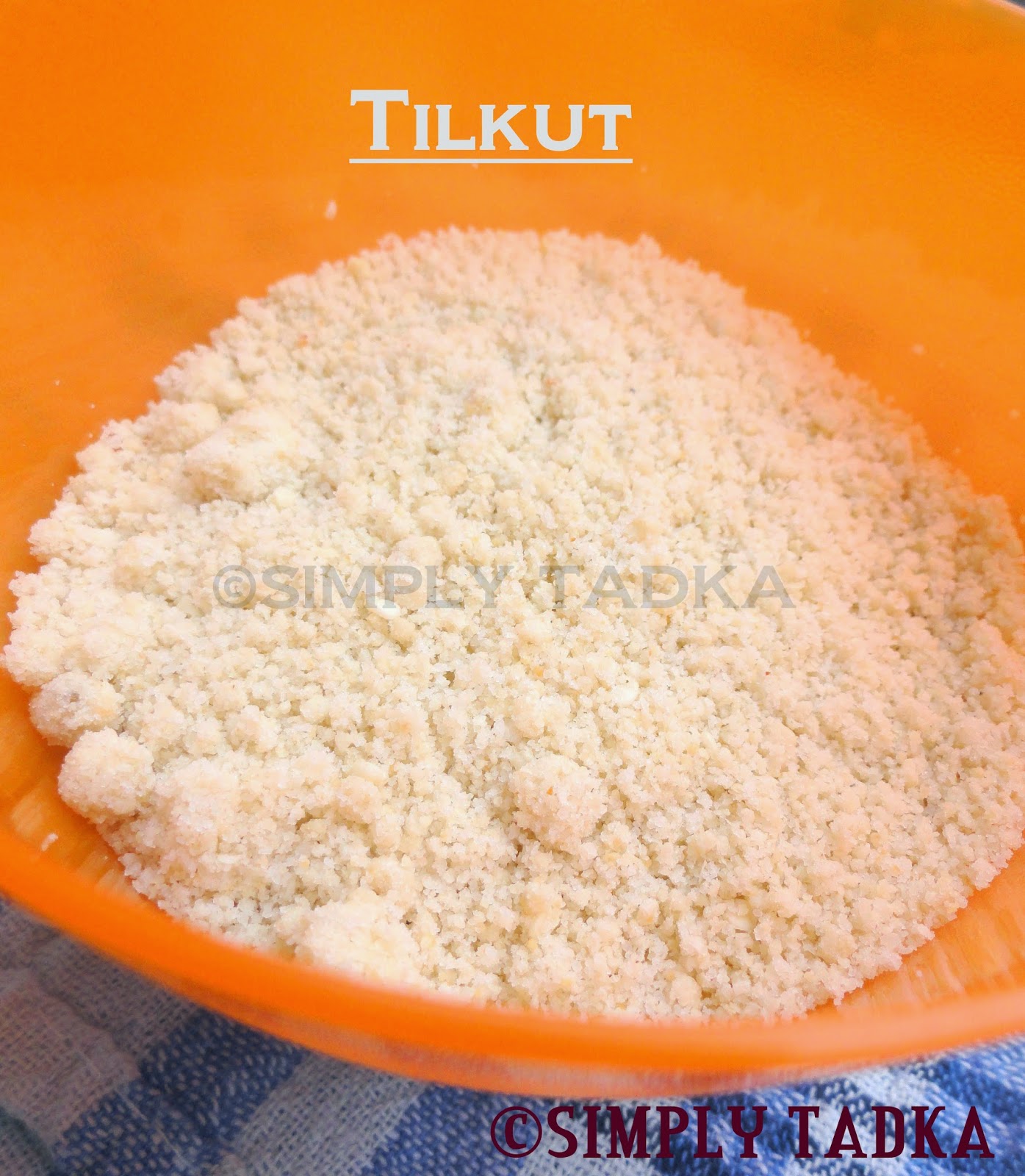 Last Updated on
Tilkut is a sweet recipe which mostly popular
in Haryana, Uttar Pradesh, Bihar and Jharkhand. It is made with two simple
ingredients are white sesame seeds and powdered sugar known as bura in Hindi. For
flavoring you can add almond powder and cardamom powder.
Traditionally Tilkuts made in two different
flavors like white tilkut in which sesame seeds mix with white sugar powder, Gur
tilkut is made with jaggery and sesame seeds. Tilkut is generally prepared in
my family on the occasion of Makar Sankranti.
Sesame seeds are crunchy and nutty in flavor and available in two colors white and black but for this recipe we prefer only
white. Sesame seeds are important sources of phyto-nutrients such as
omega-6 fatty acids, flavonoid phenolic anti-oxidants, vitamins, and dietary
fiber with potential anti-cancer as well as health promoting properties.
Preparation time:
10 Minutes
Cooking time:
0 Minute
Servings: 4
Category: Sweet
Theme: Makar
Sankranti
Ingredients:
2 Cup White Sesame Seeds
1 Cup Sugar Powder/ Bura, as taste
For Flavoring

1/2 Cup Almond Powder, Optional
1 Tsp. Cardamom Powder
Instructions:
Dry roast the white sesame seeds in non-stick
pan till to slightly color change. Keep aside to cool. In a Mixer, add sesame
seeds and sugar powder together and grind it till to coarsely form.
Add cardamom powder and almond powder for flavoring,
you can avoid almond powder if you not prefer. Serve or store tilkut in
airtight jar for more than one week.
Tags:
how to make tilkut at home, Makar Sankranti special, uttrayan special, festival
recipe, simplytadka, sesame seeds recipes, til recipe, sweet recipes, Indian
recipes, simple and easy recipe, instant recipe, cardamom recipe.
Enter your email address:
Delivered by FeedBurner