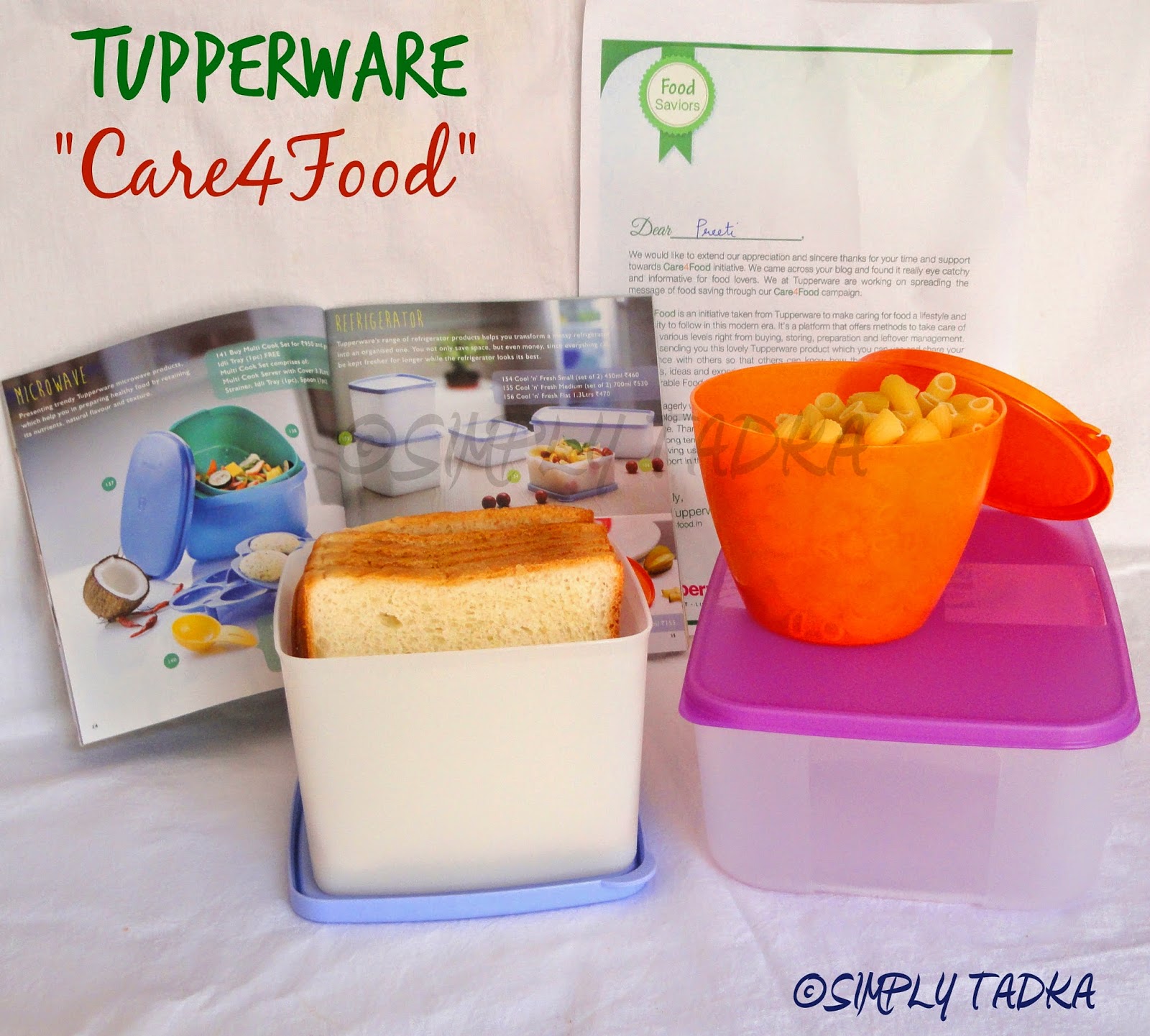 Last Updated on
Few days back, I got a mail from
Tupperware, asking me to share my tips, ideas and experience about food
resources and promote Care4Food
campaign. I happily agreed to share my views about this campaign.
India is a developing country after
digitalization still people faces the problem of poverty and hunger issues.
Lots of child do not get proper food and suffer with the disease of
malnutrition. We have to takes some basic initiative for reduce the problem.
Every small step of saving food and reduce wastage helps in reducing such kind
of issues to some extent. The agenda of
such help should be protect the wastage and store the food for hunger people.
If we have leftover food then utilizes the food in another form which calls
recycling or giving the twist to old one.
Today every citizen has objective to
understand the value of food resources and secure or store the food to stop the
wastage. Now you can protect the food through using Tupperware products like
freeze range, microwave range, dry storage range and more.
Tupperware is a leading brand which deals
in storage products. These products are completely safe, eco-friendly,
non-toxic which are good for food as well as health and stay food fresh for
long time. To promoting food storage habits, Tupperware has taken an initiative
to spread awareness about the best food storage ideas. Tupperware engages to
celebrate the care and love towards food in the form of "Tupperware care4food
day" and "6th April" is official day of celebration. Care4Food is a
platform that offers methods to take care of food at various levels right from
buying, storing, preparation and leftover management. Food lovers can share
their own experiences and practices of saving food and support this campaign to
become a Food Savior.
Some
ideas for care4food in smart ways:-
Cook right portions and avoid wastage.
Give a new twist to leftover food. Why
waste? Just change the taste.
Store the food and ensure that the food
stays fresh for long period.
Some
tips and recipes from my blog Simply Tadka.com in context of leftover
makeover:-
You can be prepared Idli Manchurian, Vegetable Idli, Idli fries and Idli sandwiches through leftover Idlis
You can prepare chop chop chapati with leftover chapati, parathas and puris.
You can store the ice-creams in freezer
friendly containers.
You can store or preserve the leftover
vegetables or fruits, green leafy items and bread slices in refrigerator range
which makes fresh for long period.
Every time when you will buy vegetables
or cook recipes… try to purchase or cook in small quantity which avoids
wastage.
Spread the word, take a pledge
and say I Care4Food.
Enter your email address:
Delivered by FeedBurner