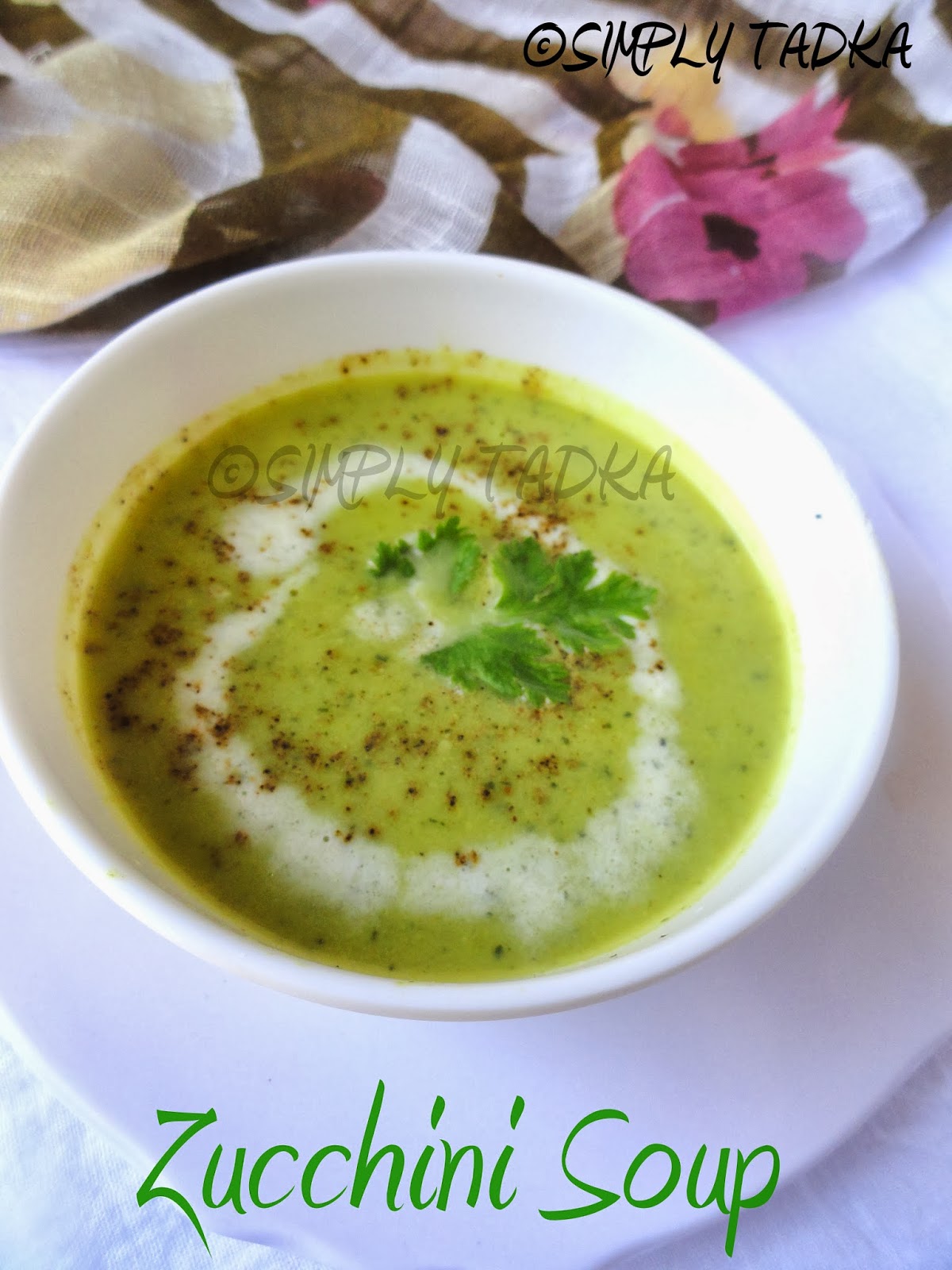 Last Updated on
Hot Soups are probably perfect meal for
winter season, but you can enjoy same soup in summer season also as cold
version. This time I share zucchini soup with all of you. For this recipe, you
have to sauté chopped zucchini with olive oil and onions and then cook with
vegetable stock until too soft and tendered, blend it until to smooth and
garnish with cream and pepper. Zucchini is one of the very low calorie
vegetables; provide only 17 calories per 100 g. It contains no saturated fats
or cholesterol. Its peel is good source of dietary fiber that helps reduce
constipation and offers some protection against colon cancers. In addition,
they contain moderate levels of B-complex group of vitamins like thiamin,
pyridoxine, riboflavin and minerals like iron, manganese, phosphorus, and zinc.
Preparation
Time: 10 Minutes
Cooking
Time: 25 Minutes
Servings:
4
Category:
Soups
Ingredients:
4 Cup Zucchini, chopped
1/2 Cup Onion, chopped
1 Tbsp. Olive Oil
1 Tsp. Oregano
Salt to taste
Black Pepper to taste
1/4 Cup Cream
3 Cup Water or Vegetable Stock
Instructions:
Heat the olive oil in pan and sauté onion
until to translucent.
Add zucchini, oregano and salt, sauté for
5-7 minutes.
Add vegetable stock or water. Cover and
cook for 20 minutes.
Blend this boiled and tendered zucchini
until to smooth consistency.
Add cream and mix well. Cook for two
minutes.
Serve individual and sprinkle salt and
pepper.
Notes: You can sieve the puree after blending,
but personally love thick consistency soup with chunky taste.
Tags: how to cook zucchini soup, zucchini recipes, easy way to
prepare zucchini soup, healthy soup recipes, healthy zucchini recipes.
Enter your email address:
Delivered by FeedBurner