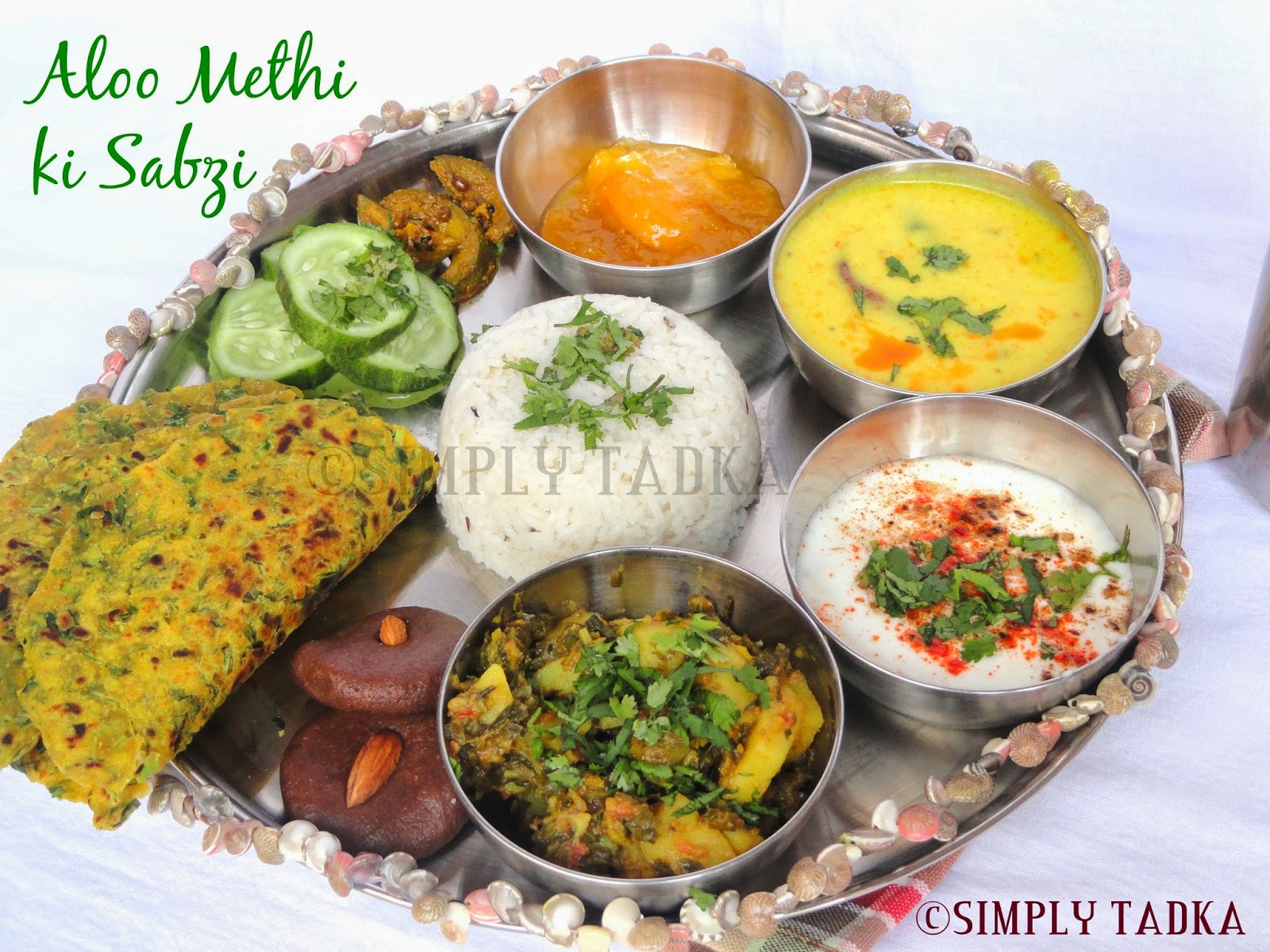 Last Updated on
Preparation
Time: 15 Minutes
Cooking
Time: 20 Minutes
Servings:
4
Category:
Main Course
Cuisine:
North Indian Cuisine
Ingredients:
3 Large Sized Potatoes, peeled and diced
250gms Fenugreek Leaves, chopped
2 Large Tomatoes, Pureed
2 Green Chilies, chopped
1 Tsp. Cumin seeds
2 Tbsp. Oil
Salt to taste
Red chili powder to taste
1 Tsp. Coriander Powder
1 Tsp. Turmeric Pwder
1/4 Tsp. Garam masala
Fresh coriander leaves, chopped
Instructions:
Clean and chop the fenugreek leaves and
wash it properly to remove all muds and dust.
Heat the oil in pressure cooker and add
cumin seeds. When they start crackle, add green chilies and tomatoes and sauté
till to oil separates.
Add coriander powder, turmeric powder,
red chili powder and fenugreek leaves and mix well. Add chopped potatoes, salt
and ¼ cup water and mix well. Cover with lid and cook the dish till to 4-5
whistles.
Garnish with fresh coriander and serve
hot aloo methi with chapatti.
Notes: You can cook this recipe in heavy
bottom pan, for this you have to par boiled the potatoes cubes and cook the
fenugreek with tomatoes until soft and reduce the bitterness.
Tags: how to prepare aloo methi recipe, alu methi recipe,
fenugreek leaves recipes, tomato recipe, potato recipe, simplytadka recipes,
simple vegetarian recipes, main course recipes, Punjabi recipes, north indian
recipes , lunch and dinner menus, lunch box recipes, winter recipes, curries,
stir fry recipes, pressure cooker recipes.
Enter your email address:
Delivered by FeedBurner