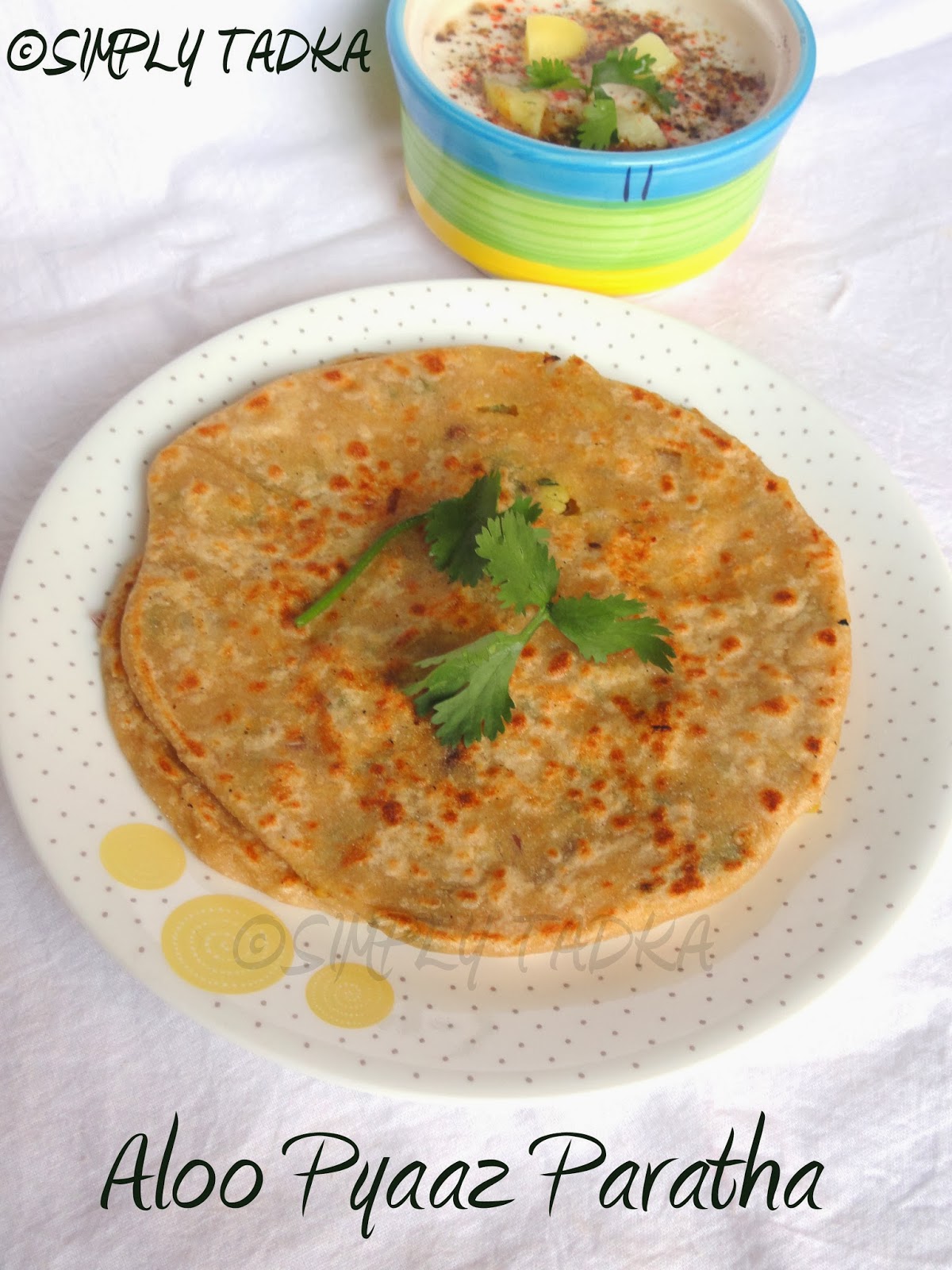 Last Updated on
Potato onion Paratha is everyone's favorite in my home, which becomes perfect breakfast with mango pickle and fresh yogurt
and homemade white butter. It comes from Punjabi Cuisine which makes me hungry
anytime. In this paratha, potatoes gives softness and onion gives crunchiness
to parathas.
Preparation
Time: 20 Minutes
Cooking
Time: 15 Minutes
Servings:
4
Category:
Flatbread
Ingredients:
For
Dough
2 Cup Wheat Flour
Salt, pinchful
Water, for dough
Clarifying Butter, for shallow frying
For
Filling
2 Medium Potatoes, boiled and mashed
1 Small Onion, finely chopped
2 Tbsp. Green Coriander, chopped
2 Green Chili, chopped
Ginger, grated
1 Tsp. Pomegranate Seeds, dried and
crushed
Salt to Taste
1 Tsp. Coriander Powder
Red Chili Powder to taste
Chaat Masala to taste
Instructions:
Knead the semi soft dough with wheat
flour, salt and water. Keep aside.
Combine mashed potatoes, onion, green
chili, ginger, green coriander, pomegranate seeds and spices together and
filling is ready to further use.
Divide the dough into equal portions and
roll out each portion into round as chapatti.
Place the 2 tbsp. stuffing and close the
edges. Flatten and roll out again in round form.
Heat the griddle on medium flame and
place the paratha on tawa.
Cook the paratha on tawa from both sides
by greasing desi ghee until to golden.
Serve hot with raita or curry.
Tags: how to cook aloo pyaaz parathas or aloo parathas,
indian flatbread, aloo flatbread, potatoes recipes, easy and tasty
breakfast recipe, easy lunchbox recipe, stuffed recipes, stuffed
potatoes and onion paratha recipe, learn how to prepare aloo pyaaz paratha
at home, easy lunch or dinner menus, step by
step paratha recipe.
Enter your email address:
Delivered by FeedBurner