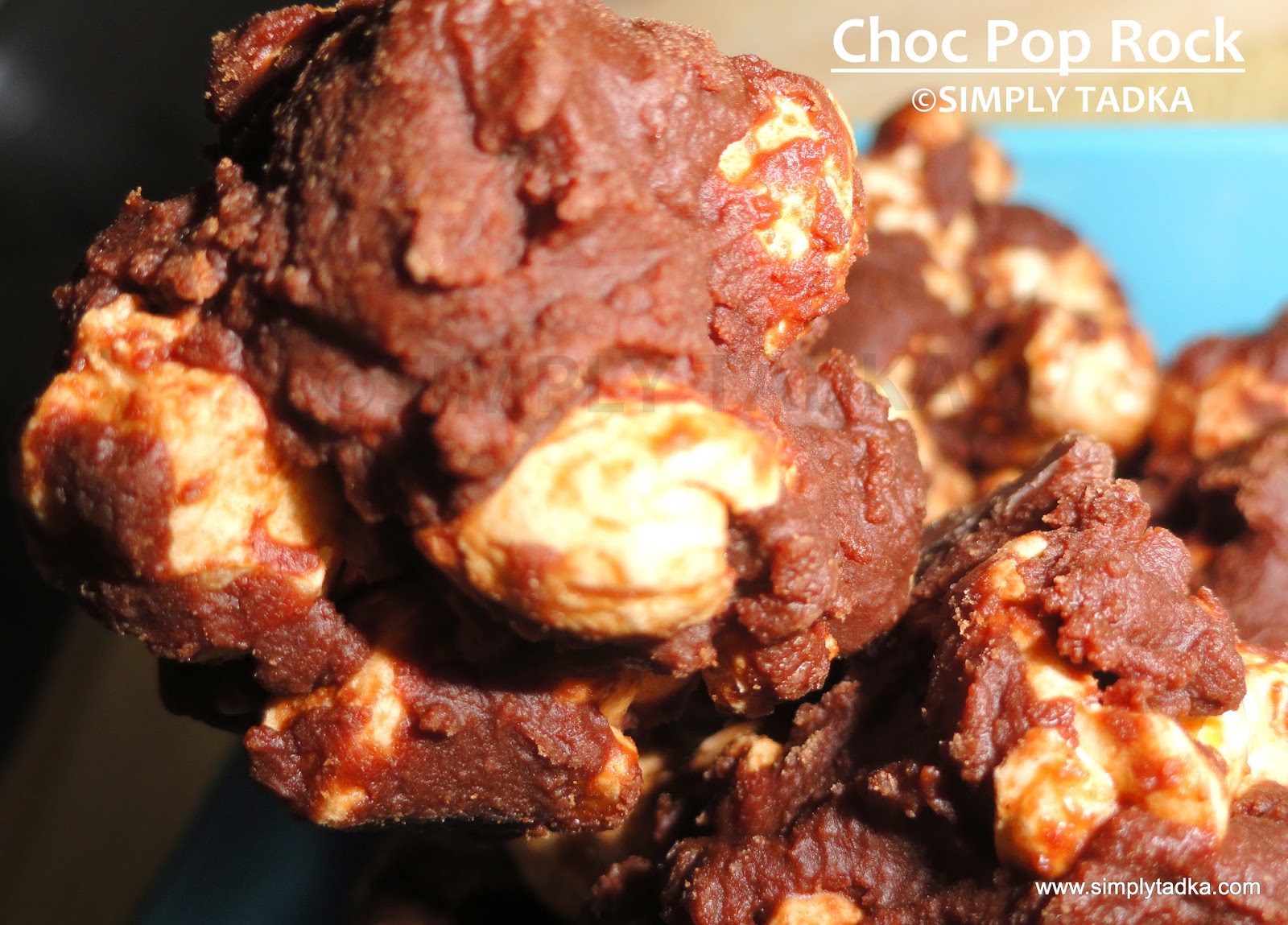 Last Updated on
Choc pop rock is really fussy food which really liked by adults and kids
both. For this recipe you have to melt the butter and chocolate till to smooth
consistency. Then add popcorn and mix well. This yummy and chocolaty choc pop
rock will hits your tastebuds. Even you can gift them to your love ones.
Preparation Time: 10 Minutes
Cooking Time: 15 Minutes
Chilling Time: 2 Hours
Servings: 10 Balls
Category: Funky food
Ingredients:
1 Cup Popcorn
1 Cup Milk Chocolate
1 Tsp. Butter
Instructions:
Melt the chocolate and butter either in microwave or by using double
boiler.
When chocolate comes at smooth consistency, add popcorn in melted
chocolate and mix well.
Fill the portion in silicon mould or keep 1 tbsp mixture on butter
paper.
Set this ball in refrigerator for 2-3 hours.
Serve this funky Choc pop rock. Kids will love it.