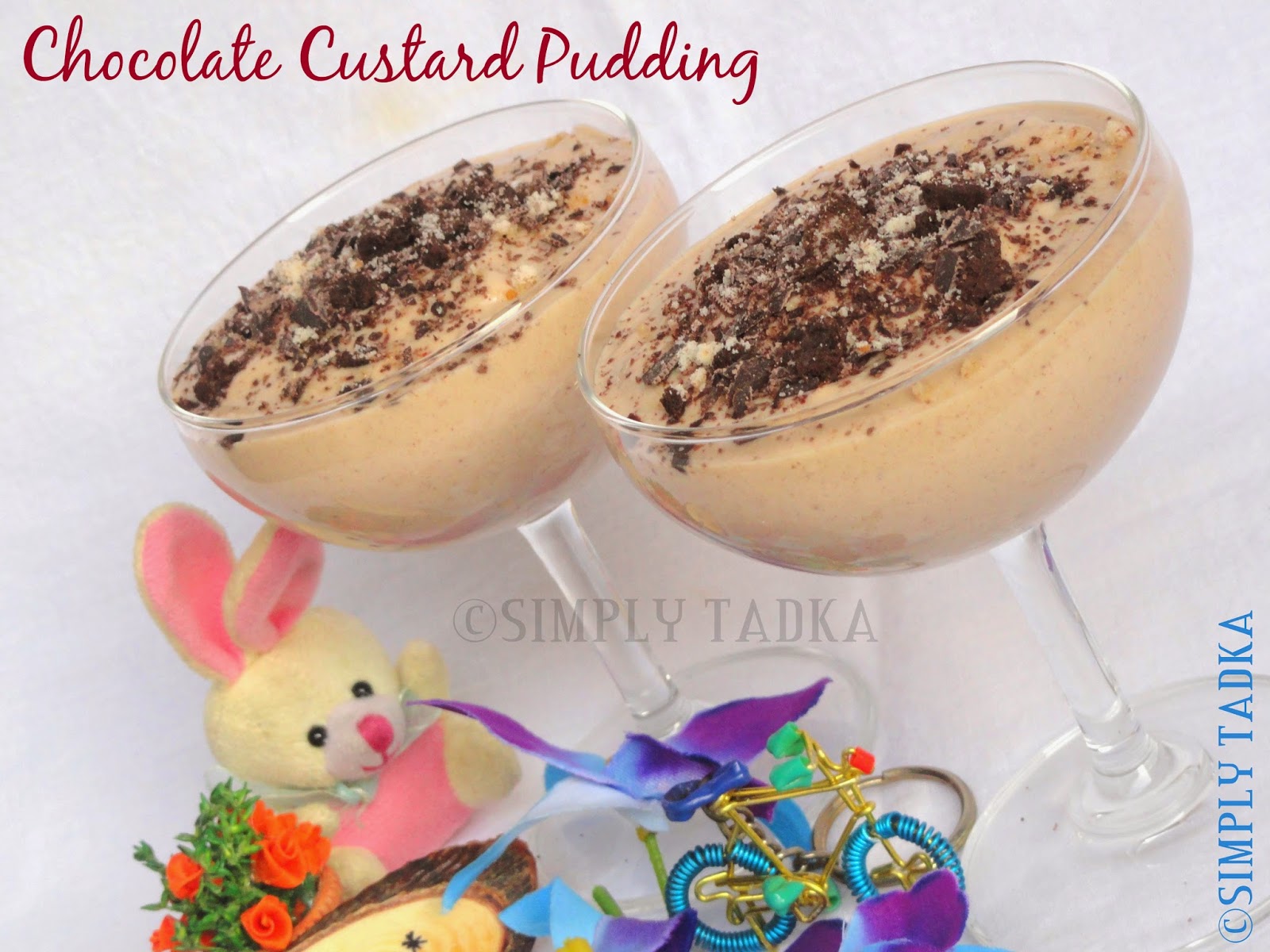 Last Updated on
This New Year 2015 comes with lots of
happiness and new agendas of life which motivate us for doing something new
with more enthusiasm. First of all wish you very very Happy New Year 2015 to
all my loving doving readers.
Chocolate custard pudding is an instant and
simple recipe which made by using custard powder and cocoa powder. For topping,
I preferred crushed Oreo biscuits, grated dark chocolate and almond powder. You
can use fruit like berries or dry nuts whatever you prefer.
Preparation
Time: 10 Minutes
Cooking
Time: 10 Minutes
Servings: 2
Category: Dessert
Recipe
Source: Cook's Hideout
Ingredients
2 Cup Milk
1/2 Cup Cream
1/2 Cup Sugar
1 Tbsp. Cocoa Powder
2 Tbsp. Custard Powder
1 Tsp. Vanilla Essence
Crushed Oreo, for topping
Almond Powder, for topping
Grated Chocolate, for topping
Instructions
Boil the milk and cream together in heavy
bottom pan and add sugar as per taste. Whisk the milk continuously till to
sugar dissolve.
Other side combine cocoa powder, custard
powder and vanilla essence with 1/4 cup milk and mix it.
Add the custard cocoa mixture into boiling
milk and whisk continuously to remove the lumps.
Whisk the mixture on simmer flame till to
thicken, remove from the heat and keep aside to cool and serve chilled with
topping.
Note: make sure there are no lumps in custard
milk mixture.
You can adjust the sugar or as per your
taste. For diabetic patients, you can use sugar free.
You can add whatever you like in topping, for
e.g. Dry fruits, fresh berries, chocolate syrup, chocolate chips.
Tags: How to make chocolate pudding, custard
recipes, chocolate recipes, puddings, dessert, summer special, kid's special,
how to prepare chocolate custard, chocolate custard, chocolate puddings,
chocolate custard pudding, simple recipe, no bake pudding, party recipes,
instant recipes, sweet recipe, simplytadka recipes.
Enter your email address:
Delivered by FeedBurner