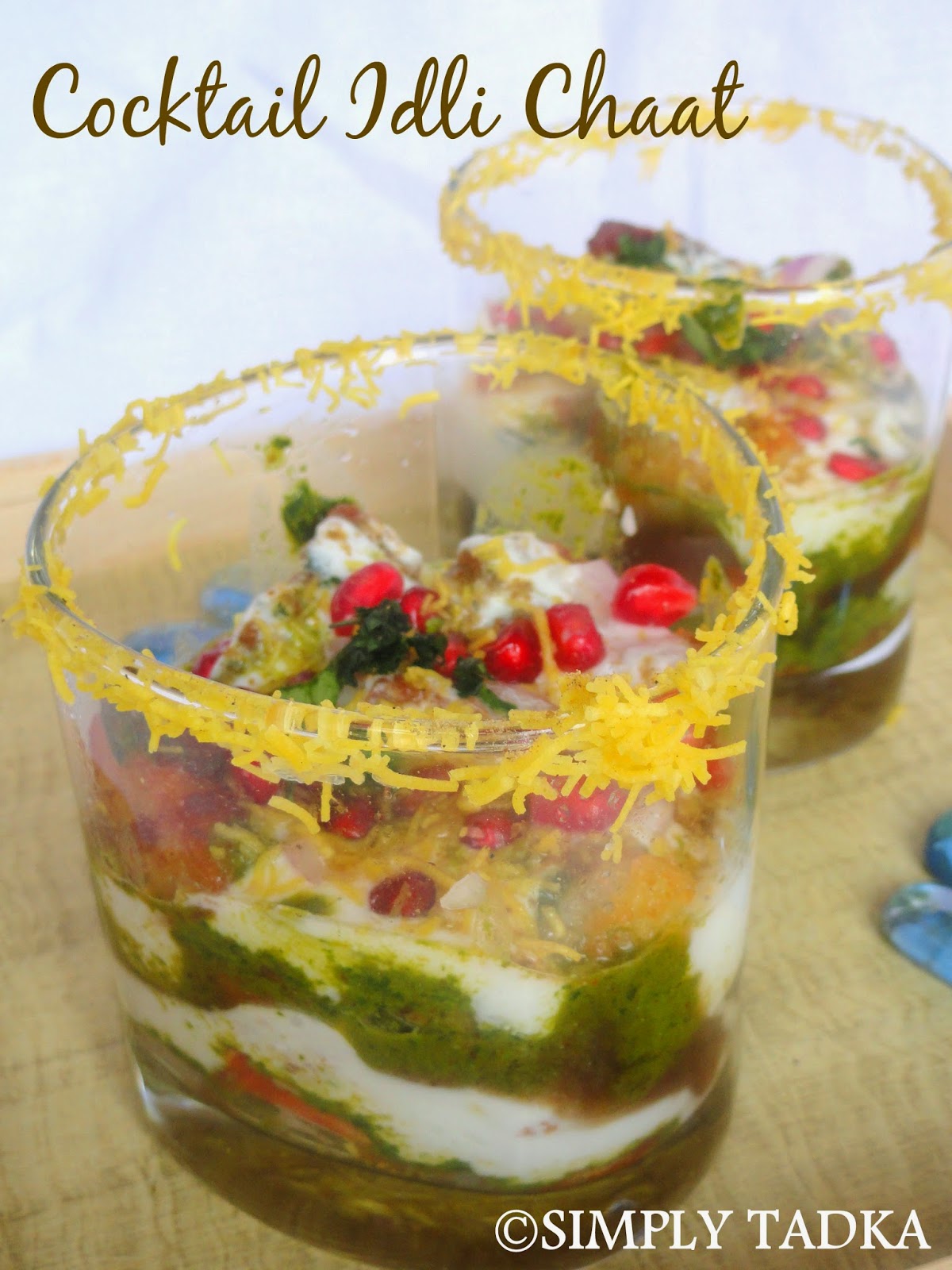 Last Updated on
Idli chaat is very easy and simple recipe, its a best way to utilize  leftover idlis. For this recipe, you have to prepare the idlis first and then fried them in Fortune rice bran oil till to golden and crisp, after that serve the chaat with chutneys and garnishing. If you have leftover idlis or homemade chaat chutneys, then it takes only few seconds. You can modify the ingredients as per taste or liking. You can use boiled potatoes, cucumber, tomatoes, onions, sev, papri, sprouts or murmure whatever you prefer.
Cooking Oils become sticky due to oxidation during frying. Rice bran oil is highly stable which keeps it non-sticky and the food absorbs lesser oil. Rice Bran leaves no aftertaste. It does not have a taste of its own, so it doesn't interfere with the taste of food.
Preparation Time: 15 Minutes
Cooking Time: 20 Minutes
Servings: 4
Category: Street Food
Ingredients:
For Fried Rava Idli
2 Cup Rava/ Semolina
1 Cup Yogurt
1 Cup Water
Salt to taste
2 Tsp. Fruit Salt
1 Tbsp. Fortune Rice Bran Oil, for greasing
Fortune Rice Bran Oil, For Frying
Other Ingredients
2 Onions, Finely Chopped
2 Tomatoes, Finely Chopped
1/2 Cup Sweet or Tamarind Chutney
1/2 Cup Green Coriander Chutney
1 Cup Sweet Whipped Yogurt
Sev, for garnishing
Salt to taste
Chaat Masala Taste
2 Lemon Wedges
Pomegranate Seeds, for garnishing
Fresh Coriander, Chopped for garnishing
Instructions:
Combine semolina, curd, water and salt together and prepare smooth idli consistency batter, light and loose, not thick. Heat the steamer or idli cooker, at this time add the eno and mix well. Grease the idli mould with Rice Bran Oil and immediately pour the mixture in it. Place the mould in cooker and cover it, remove the whistle upon the cooker. Cook at medium flame for 15-18 minutes and then remove it. Demould the idlis and use it further.
Chop the Idlis into cube forms. Heat sufficient Fortune Rice bran oil in pan and shallow fry them on medium flame till to golden and crisp. Drain them on kitchen papers and keep aside.
Take a lemon wedge and rub the edges and roll into the sev. Add the sev, onions and tomatoes into glass and sprinkle salt and chaat masala in the bottom. Now arrange the idli cubes in layered and drizzle the meethi chutney, green chutney and yogurt.
Again repeat the process of arrange idli cubes, both chutney and curd. Sprinkle the chaat masala and salt on the top and garnish with chopped coriander, pomegranate and sev.
Tags: how to cook idli chaat, cocktail idli chaat, leftover idli, idli snacks, street food recipe, chaat recipe, FRBH rice bran oil, raava idli chaat, fried idlis, how to serve chaat in glass.
"This blogpost is in association with Fortune Foods as a part of their Desi Health Bites Activity- The hunt for the Best Rice Bran Oil Recipes. For more updates and healthy recipes using Fortune Rice Bran Health Oil,
follow fortune foods on Facebook
at and on
Twitter @fortunefoods
.
Enter your email address:
Delivered by FeedBurner