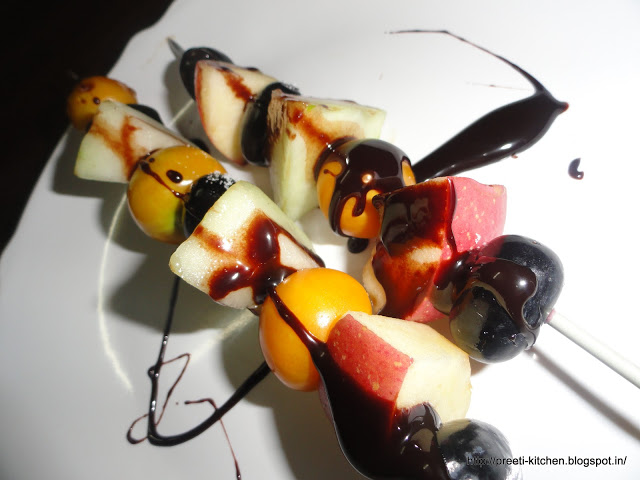 Last Updated on
Today, my recipe name is "FRUIT KEBAB"…… its very simple and
interesting recipe……. Which easily prepared by anyone……? Hope my friends like
this one……. Sorry for late posting under BM#13 …….
Fruits and chocolate ……it's a great combo…..it's contain sweet and
tangy both flavors….which adult and kids both like so much……
Ingredients:
Black grapes
Cape gooseberry
Apple
Melon
Chocolate sauce
Butter
Grill pan
Method:
Chop the melon and apple in
large cube and thread onto skewers…..keep this skewers on grill for 5 minutes…….
And serve this kebab with dark chocolate sauce…………..
Blogging Marathon page for the other Blogging Marathoners doing BM#13